Baby corn is one of my favourite with which I usually prepare salad, starter, side dish or even as a pizza topping and we just love it for sure in any way. Baby corn is quite easy and quick to prepare as it won't take much time while cooking and everyone enjoys its crunchy and tender taste.
Whenever I am cooking a clear soup or noodles for our dinner, this works well as a side dish eating with garlic noodles and soup.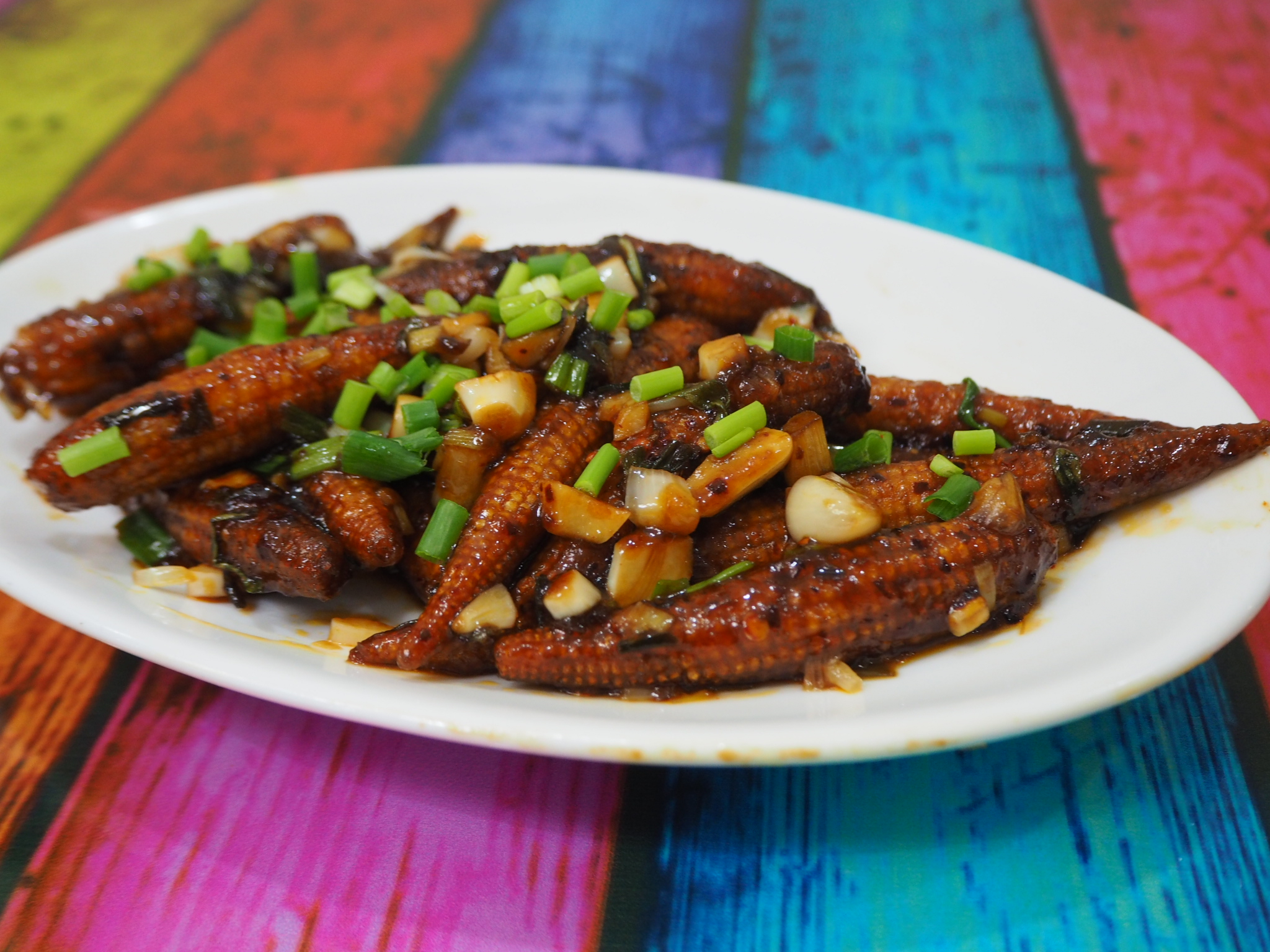 Ingredients
Babycorn- 200 gm (Like 2 packets)
Cornflour- 1/2 cup
Garlic (chopped)  – 1tsp
Chopped spring onion- 1/2 cup
Tomato Ketchup- 1 tsp
Green chilli chopped- 1 (optional)
Soy sauce- 1/2 tsp
Vinegar- 1 tsp
Sugar- 1 tsp
Oil- 1 tsp
Salt to taste
Method
Parboil the baby corn for 3-4 minutes only and not more than that otherwise they will lose their crunchiness. Take them out and let it cool down.
Sprinkle the cornflour on it and mix it well so as to coat them for frying.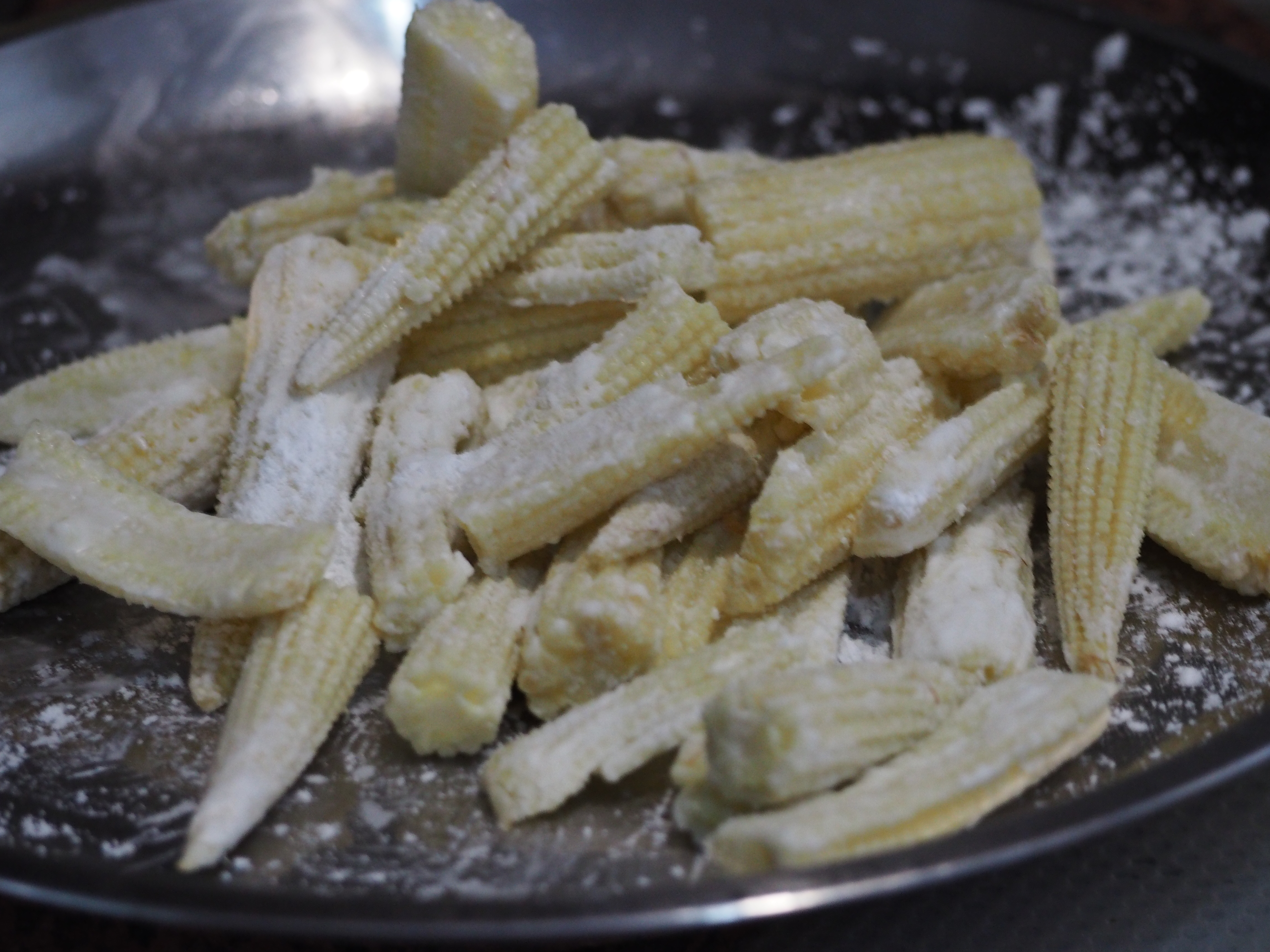 Fry them once and let them cool down. Coat them again to fry once more for crunchier taste.
In a pan take some olive oil and saute garlic, green chilli, chopped spring onion followed by tomato ketchup, soy sauce, vinegar, sugar and salt.
Add the fried baby corn to this mixture and toss for a minute or so. Garnish with spring onion and roasted sesame seeds as well.
Please note add your baby corn to this sauce only when you are serving as it will turn soggy.