It has been a couple of months when I got that Anti Frizz treatment at Kenjo hair Salon for my hair and Joseph told me that it will last for 2 months around. In between, I didn't try anything else but was finding my hair not as smooth as they were after the treatment. This time I went for a hair colour and got a Mucota ABC treatment as well.
Trust me, I have heard about it so many times but so far not tried it personally. The entire process will take you an hour or so but since I went for a hair colour as well so it was nothing less than 3 hours with waiting, shampoo, colouring, treatment, styling.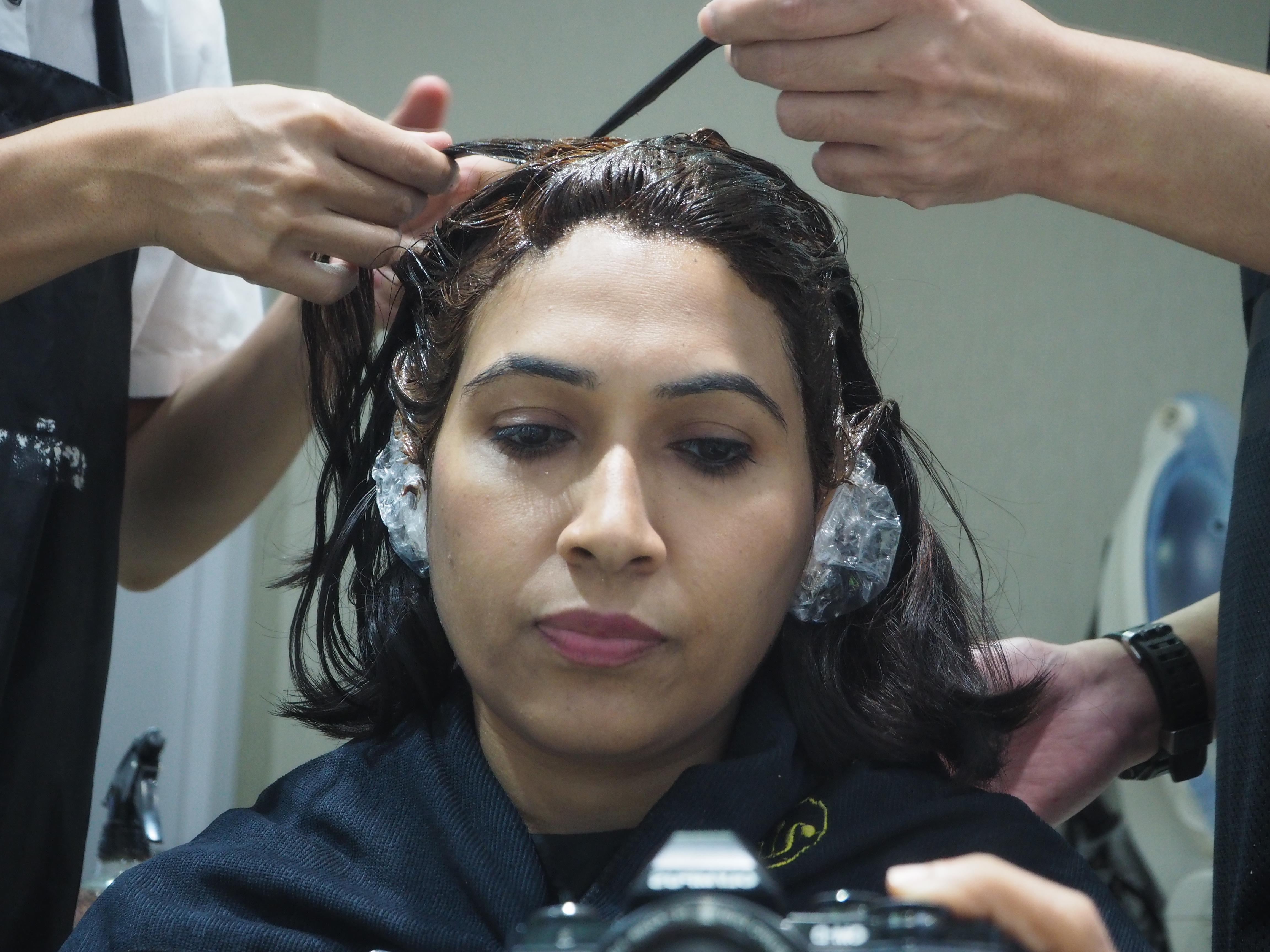 Mucota ABC is a 3-step process which involves using 3 different products for the treatment. Why it takes so long as the entire step takes time and they will wait for the best results and use a steamer in between to let these products penetrate into the cuticles and you can see the magic later on.
What is this  Mucota ABC treatment?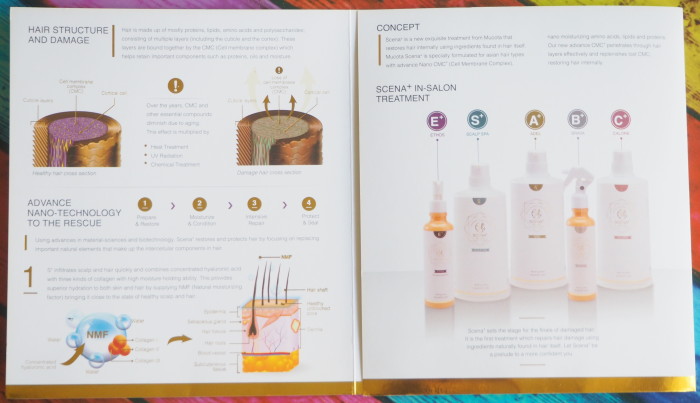 Adel (A+) Moisture base treatment which creates ideal conditions for hair treatment by deep hydration and restoration of natural hair elements. This moisture base penetrates deep into the hair structure, mimicking natural moisture retention elements that make hair soft and hydrated.
Brava (B+) Intensive Hair Repair which repairs a wide spectrum of damaged hair, creates a net-like structure in hair that prevents essentials elements from flowing out and improves texture.
Calore (C+) Lustre Protect & Seal which protects cuticle by restoring hydrophobic surface. It prolongs treatment effects in hair via super lipidure, coating the outer cuticle with a 7-layered lamellar liquid crystal nano-structure keeping hair shiny, smooth and silky.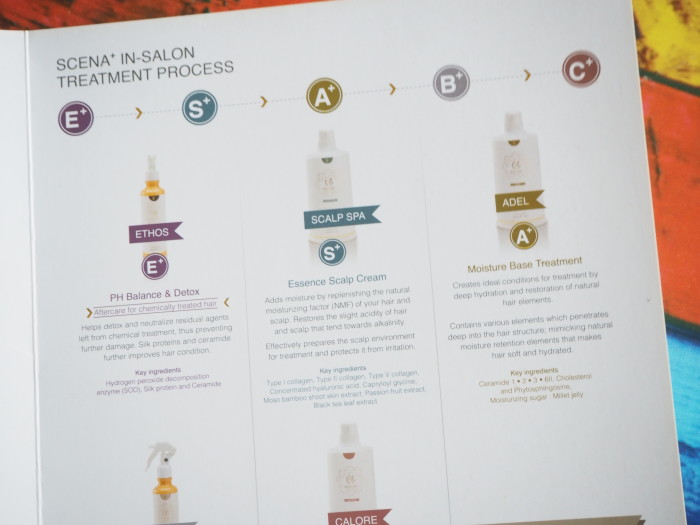 Initially, when they started parting my hair into very small sections and applied the serum, my first thought was why they can't do it together but then understood that it has to be this way for the best results letting it seep into your hair roots. Followed by hand held steamer and won't believe you can actually how soft your hair feels.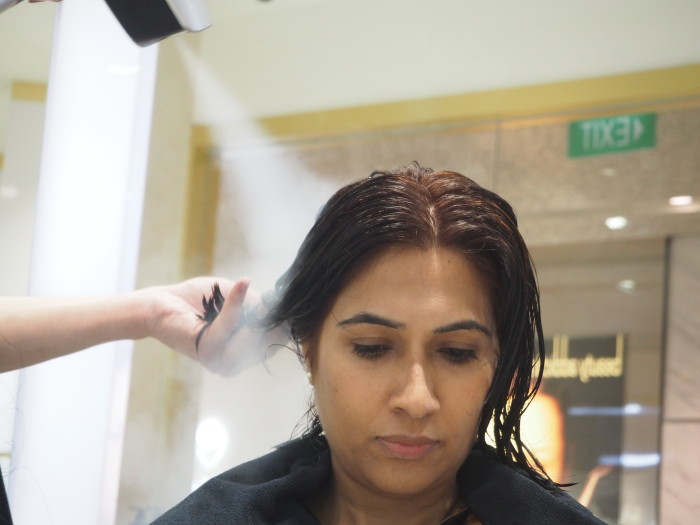 Can you see that smooth and shiny look with my hair colour, I just did this way to show you the base colour too which is not very visible in the side parting?
This is the final look and wishes I can have this look every day and it feels so magical with well-pampered hair. Thank you Kenjo team for it.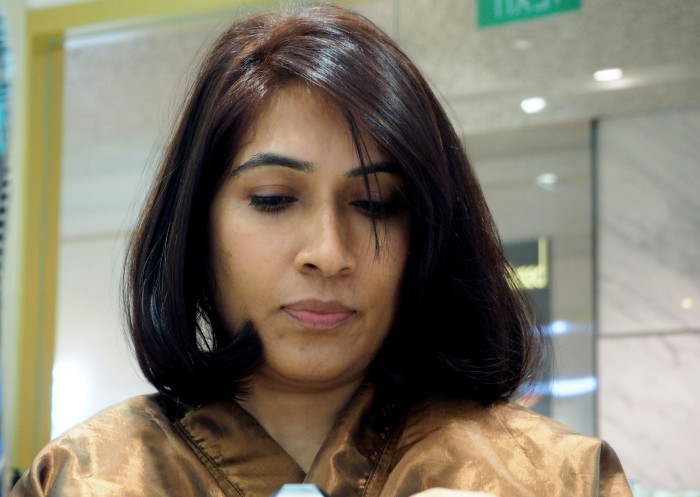 I have received this two range from Kenjo Hair salon  Mucota AIRE+ Shampoo 01 and Treatment Moisture 04 after care at home.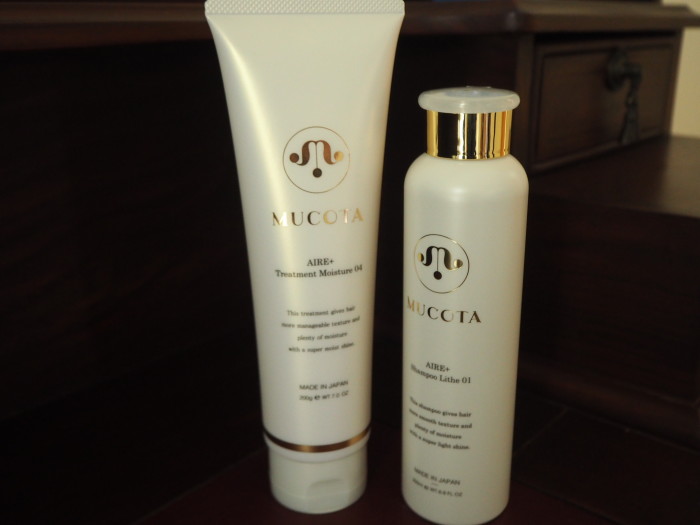 For the month of August, there is a special promotion for all Mums&Babies readers you can avail  15% off when you quote "MUMSNBABIES"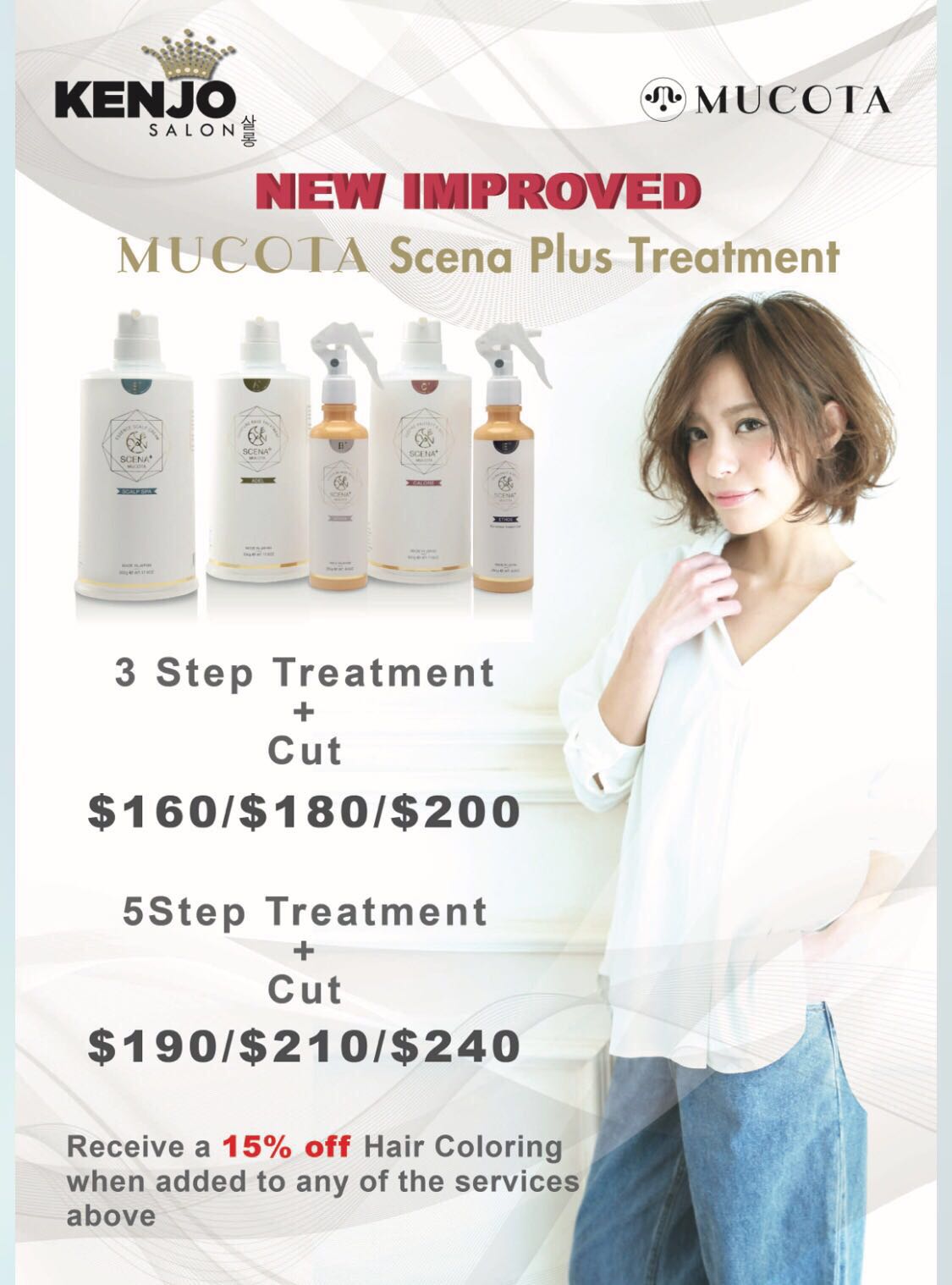 You can read about the Anti frizz treatment also at Kenjo