I personally have a preference for natural products and any beauty/home remedy straight from my kitchen is my favourite. Recently, I was introduced to Dr Bronner's product range from Nature's Glory and not surprised why everyone is loving these products. Yes, they are natural and amazed to read on the bottles about the products which I thought no one is using these days.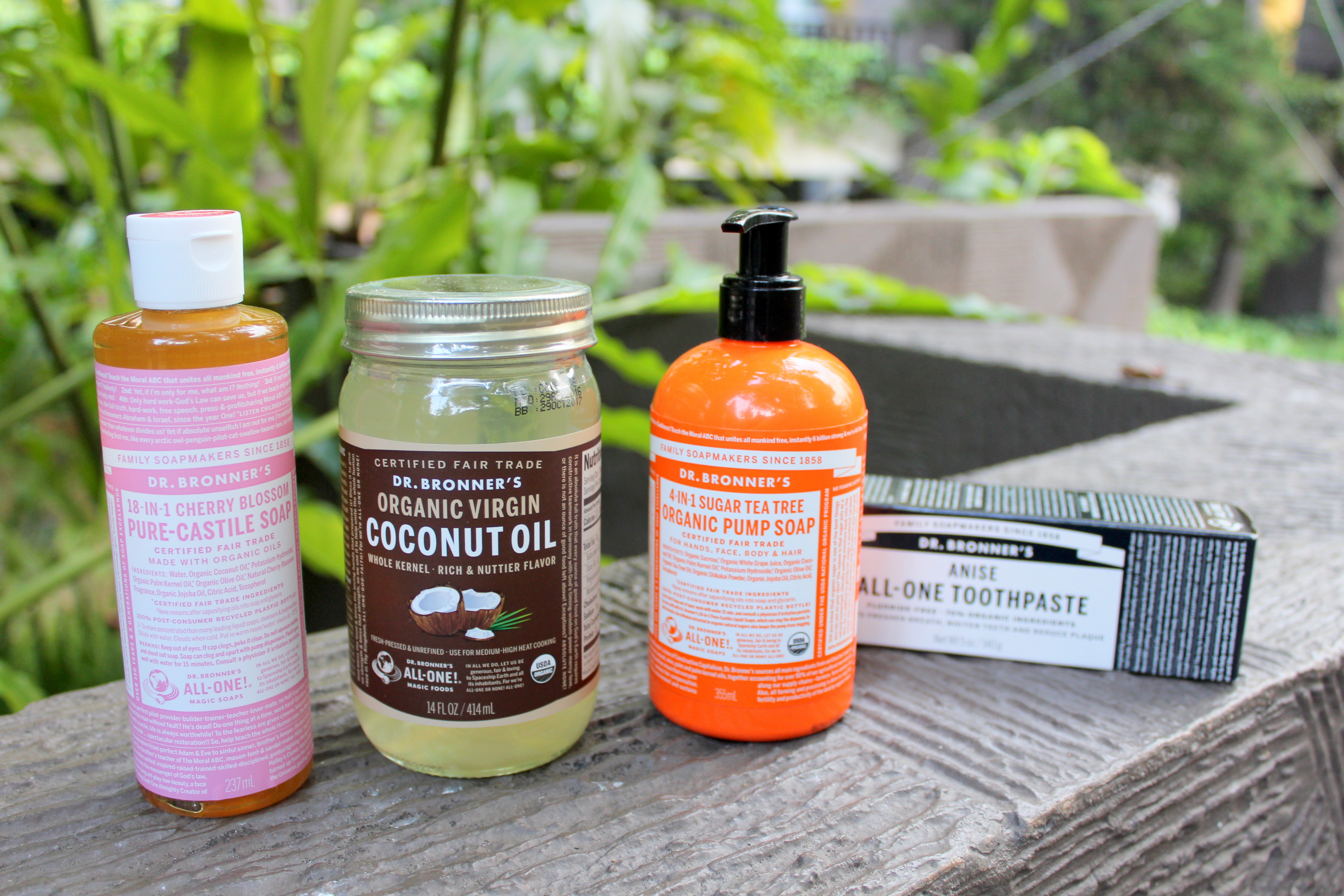 Nature's Glory offers a range of products that are truly unique and distinguished. Their motto is to discover the secrets and natural way of building beauty rather than depending on drugs which pollute, will weaken and destroy our human bodies in the long run. Isn't it we all want the same?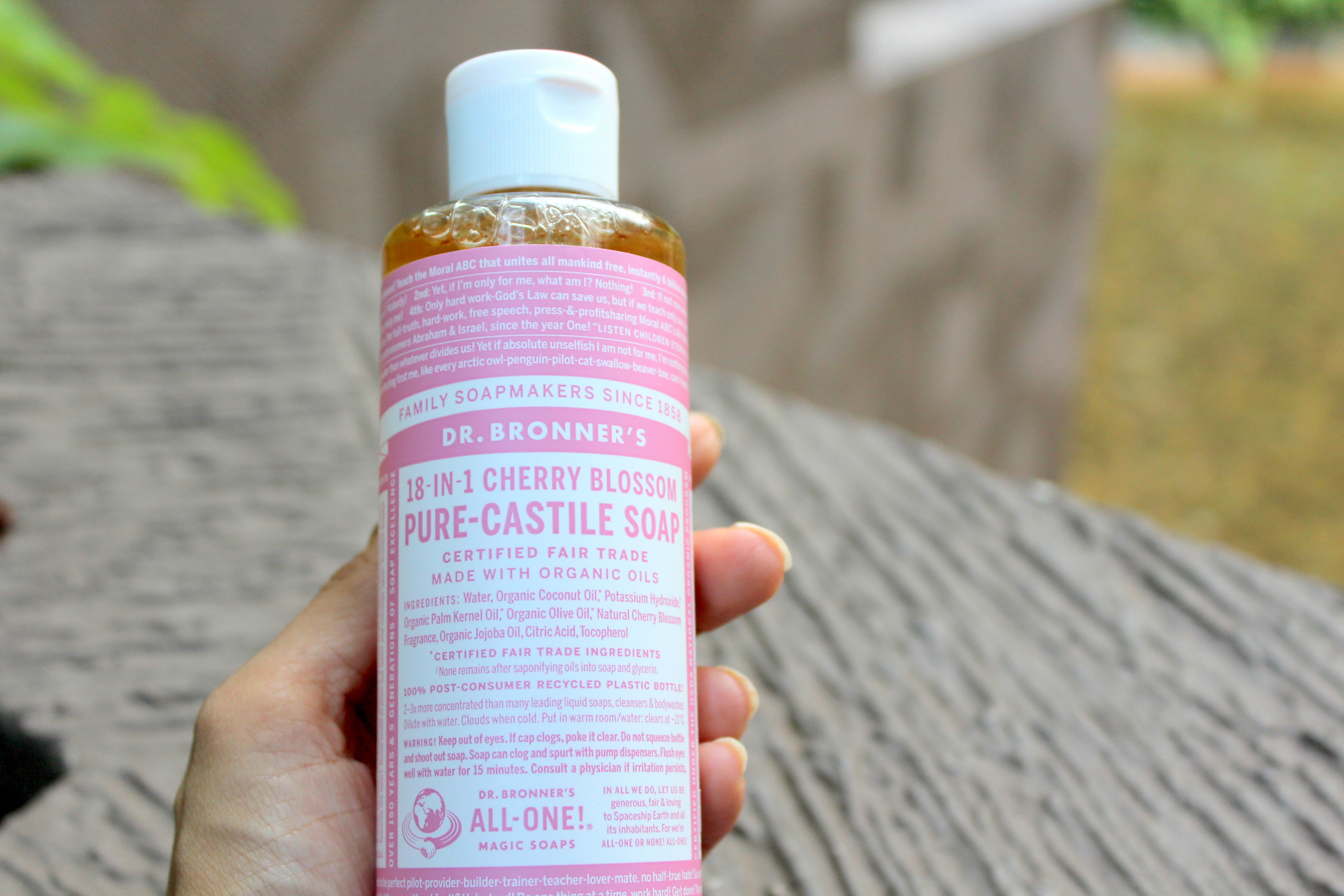 Dr Bronner's 18-in-1 Pure Castile soap is one of the best selling product and why not?? A single product catering to 18 different needs so you don't need to buy products separately for different uses. This Cherry Blossom Liquid soap is made of a combination of high quality, pure & organic extra virgin coconut, olive and jojoba oils, and natural cherry blossom fragrance. Beautifully blended natural essential oils have an elegant and a romantic traditional feel. It has a calming and antiseptic effect on the skin.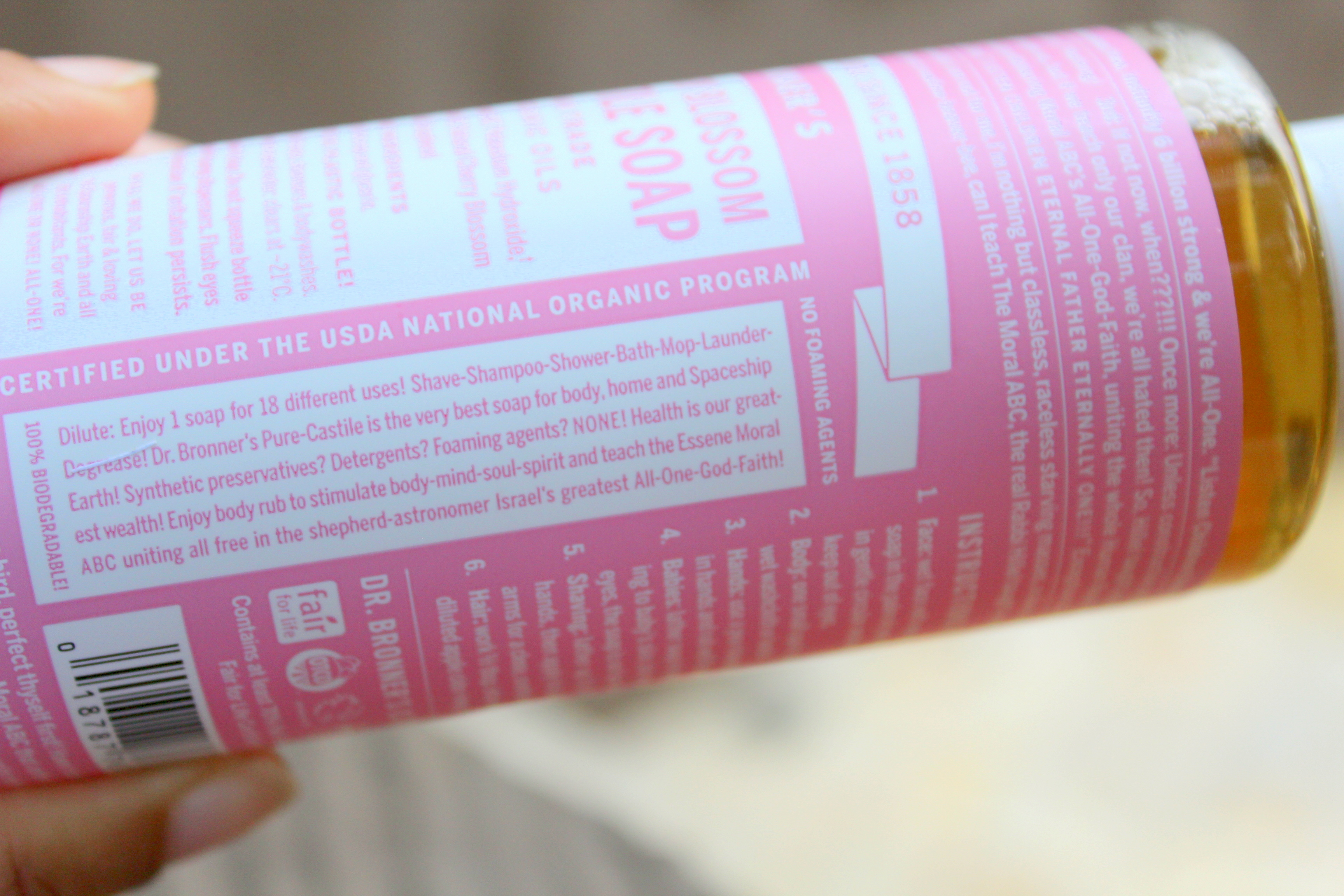 How to use this All -one! magic soaps for your everyday needs-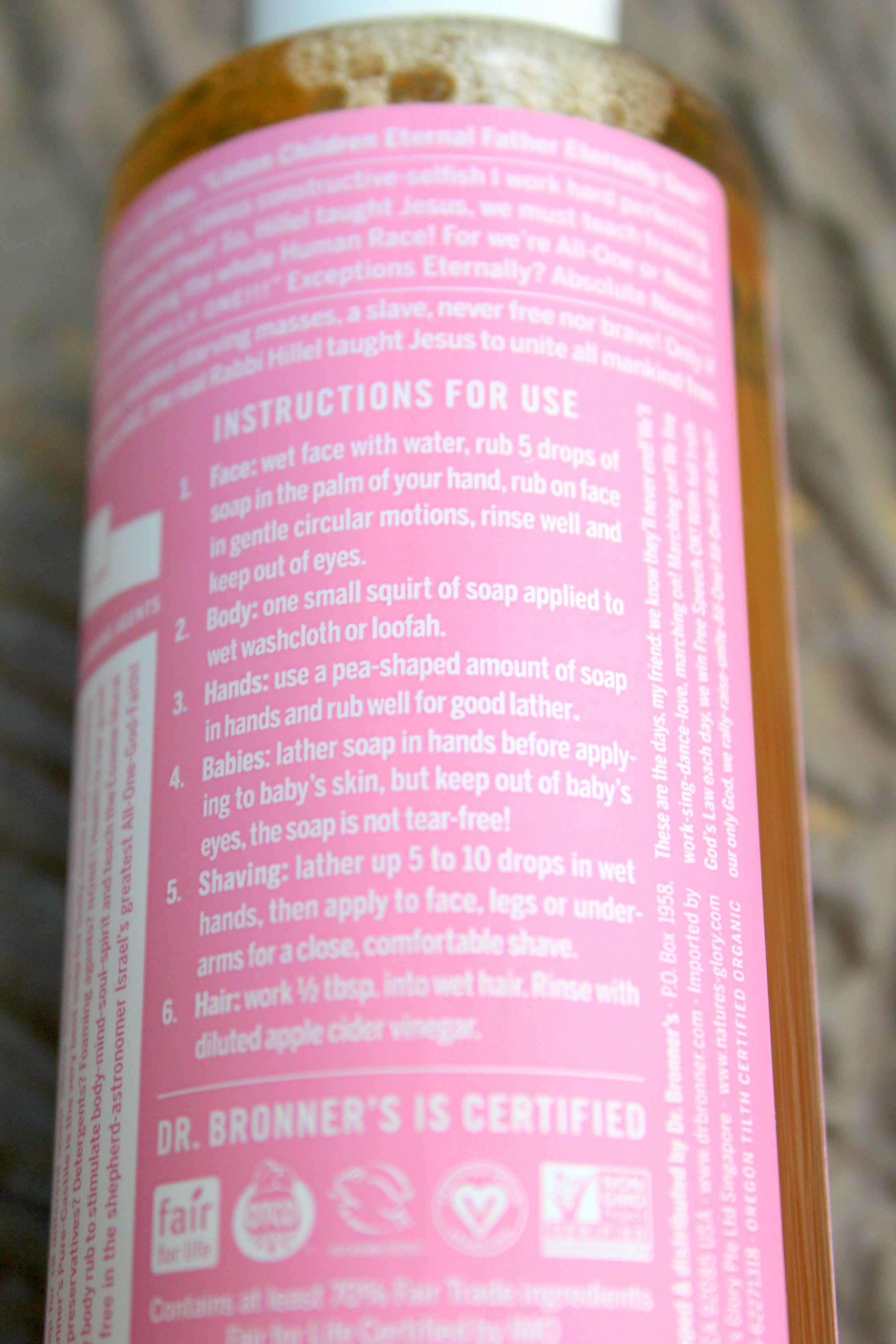 Shave: Dilute one part of Dr. Bronner's Pure-Castile Soap into one part of water to make the perfect shaving lubricant.
Shampoo: Soap on hair? You heard it right! With Dr. Bronner's Pure-Castile Soap, what's good for skin is also good for hair.
Toothpaste. A single drop of Dr. Bronner's Pure-Castile Soap added to the toothpaste can clean and brighten teeth and protect gums. For the best experience, use peppermint, almond and citrus flavours.
Soap Bath or Foot Bath. Come out of the shower scrubbed-clean with soap that is strong enough to keep odour-causing bacteria away and gentle enough to give your body a nice pamper.
Deodorant. A few drops applied directly on the underarm area can instantly make you feel and smell good.
Denture Cleaner. Restore the clean look and feel of your dentures by mixing a few drops of Dr. Bronner's Pure-Castile soap with water for the perfect denture cleaner.
Mouth Wash. Ingredients so natural that you can use as a mouthwash. Use Peppermint for best results
Hand Cleaner On-The-Go. One drop can be used as germ-killing, moisturising hand-cleaner.
Body Rub/Massage Oil The soap is made of natural botanical oils. One drop can be used as body rub or massage oil to soothe the body.
Washing Clothes Including Silk and Wool. Most patrons use ¼ cup of Dr. Bronner's Pure-Castile Liquid soap for top-loading washers and 1/8 for front-loading ones. Putting in a dash of baking soda will also help remove stains and make whites brighter. Perfect for delicate fabrics! Even Levi Strauss & Co. uses Dr Bronner's soap to wash its jeans.
Douche. The gentlest wash for intimate areas!
Hot Towel Massage. Rub a drop of Dr. Bronner's Pure-Castile Soap onto a wet hot towel, wring and apply on face or back for a soothing massage.
To Clean Pets. Apply a liberal amount if your pet has thick hair and to prevent fleas and ticks.
Washing Dishes, Surfaces, Toilets. Put a drop of Dr. Bronner's Pure-Castile Soap on a dishwashing liquid to remove grime and smell on dishes. Add 1 drop to 1 pail of water, mix with baking soda and you have a organic toilet cleaner.
To Cool Body In Hot Weather. Sweating like crazy? Head to the shower and cool it with Dr. Bronner's Pure-Castile liquid soap. Peppermint scent will give you a minty tingly feel.
Wash Fruits and Vegetables. A single drop can wash fruits and vegetables clean without affecting the taste. Use Baby-Mild fragrance free soap for best results.
Pest Spray. Keep the pests away by diluting 1 teaspoon per 1 liter of water and spraying on affected areas.
No Rash Nappy Soap. Protect baby's skin from nappy rash with soap so mild and gentle.
Dr Bronner's Pure-Castile Cherry Blossom Liquid Soap is suitable for all skin types, but it is especially good for dry, mature and sensitive skin. It helps moisturizing and hydrating the skin.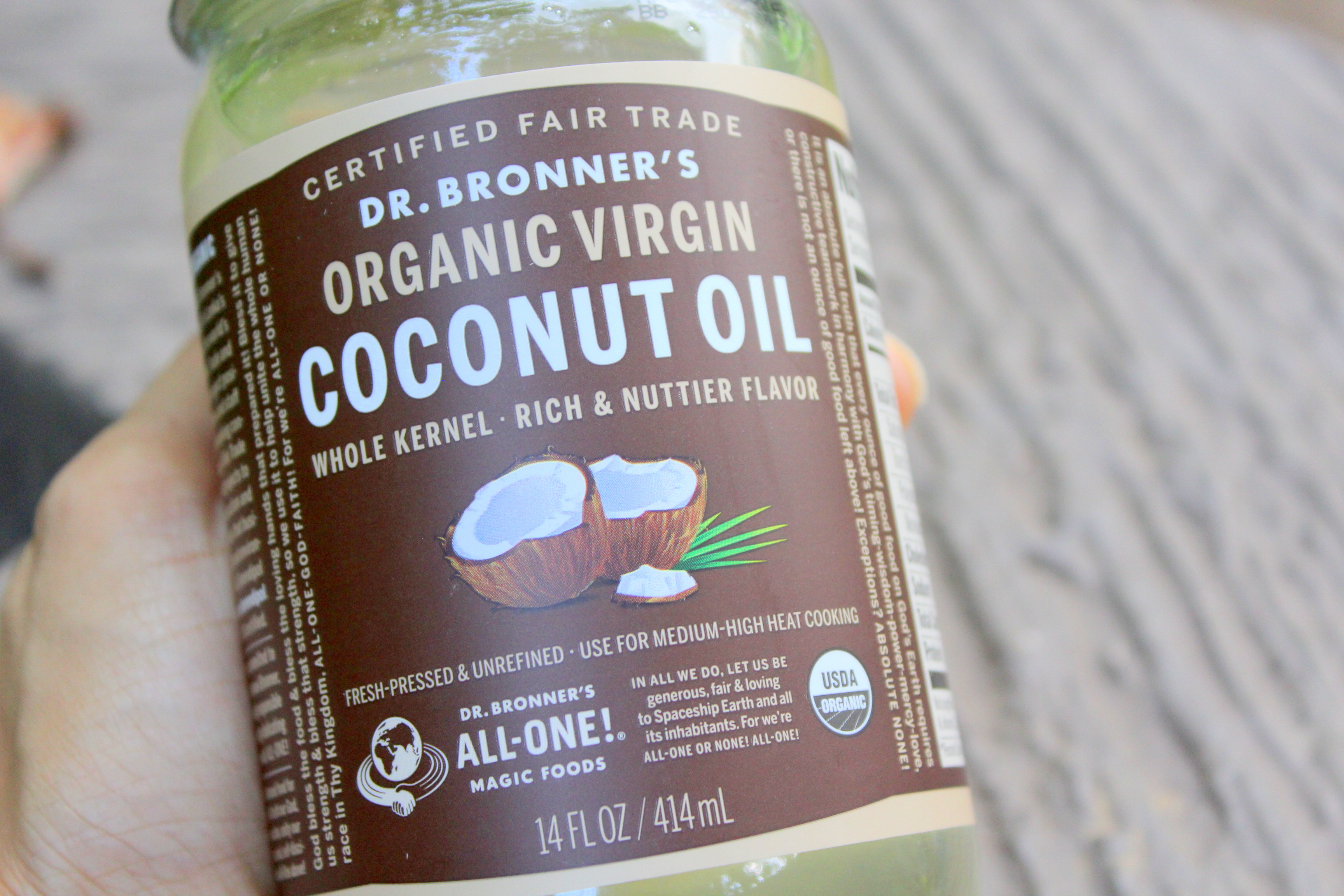 Dr Bronner's Organic Virgin Coconut Oil
Coconut oil is very common in India and has been using it for hair care, beauty regime and cooking also not just the oil but the entire coconut grated used in curries and sauces. It is used to cure many skin issues as well and mom always tells us to oil our hair or simply dab on your skin as a moisturiser. I use it in cooking and baking as well with the amazing flavour.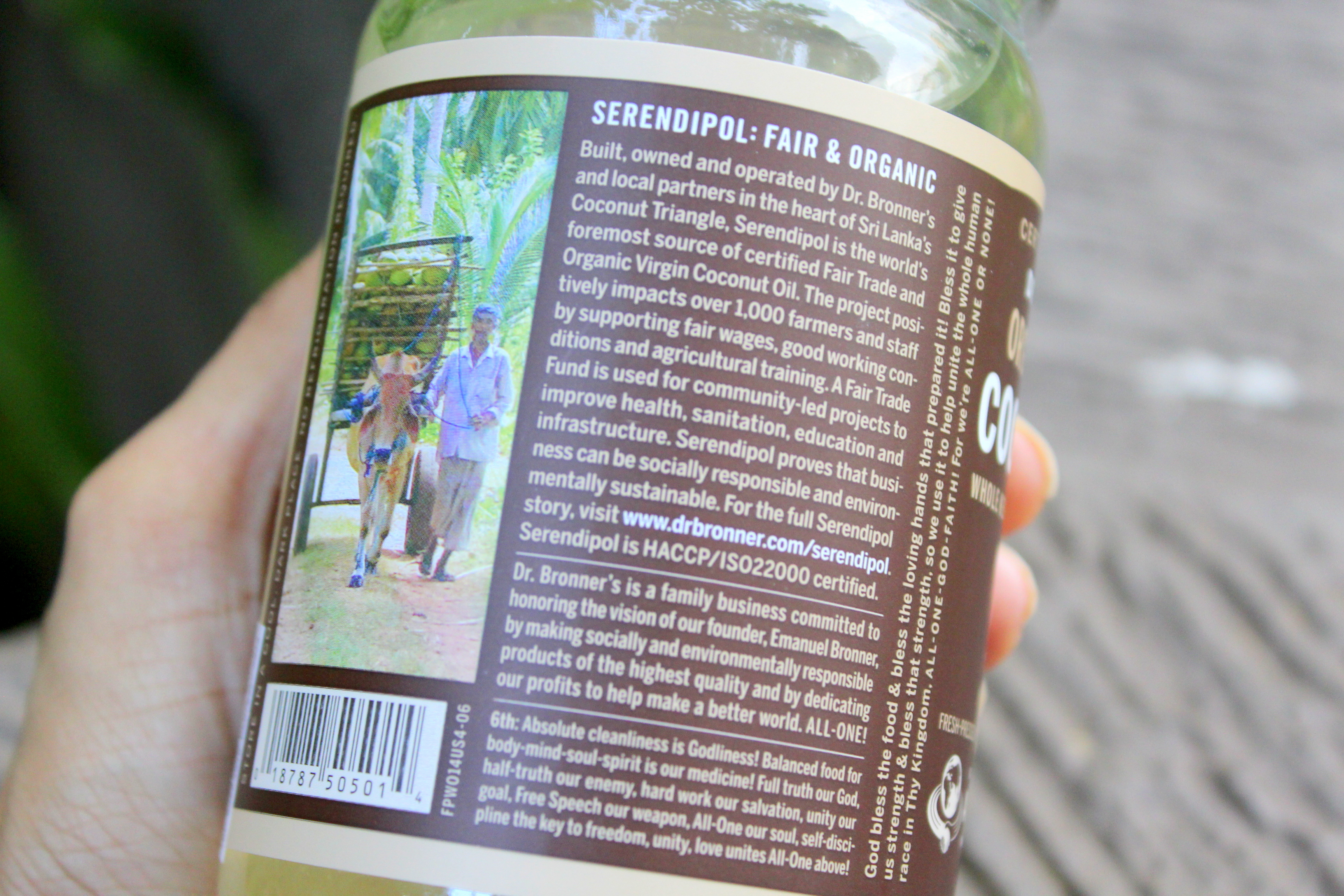 A little background about this product and utmost care is taken care to provide the highest quality product.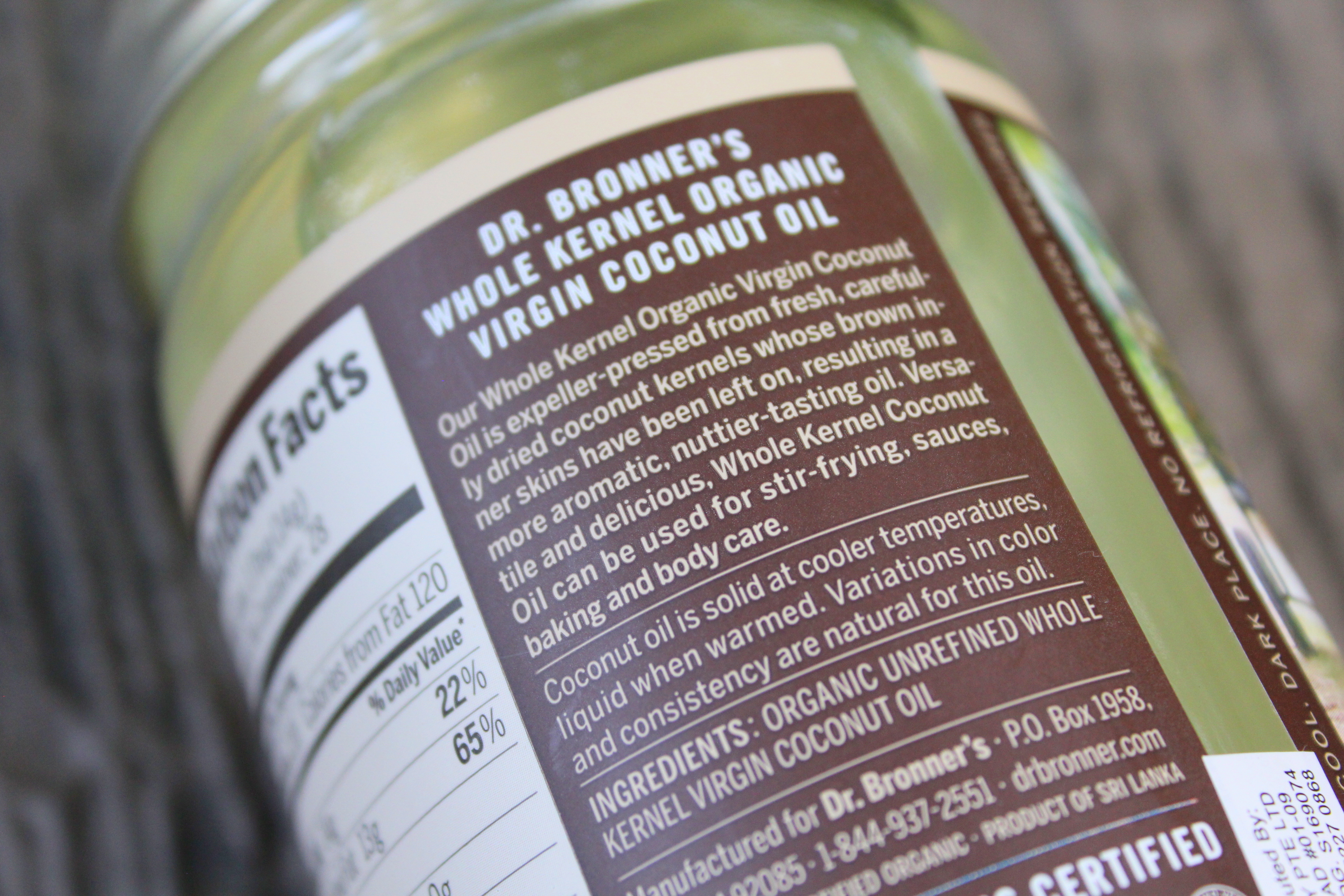 I used to take virgin oil during my breastfeeding journey as it is said to be helpful and full of nutrient for breastfeeding mothers. I include it in my baking also for kids to have a healthier version.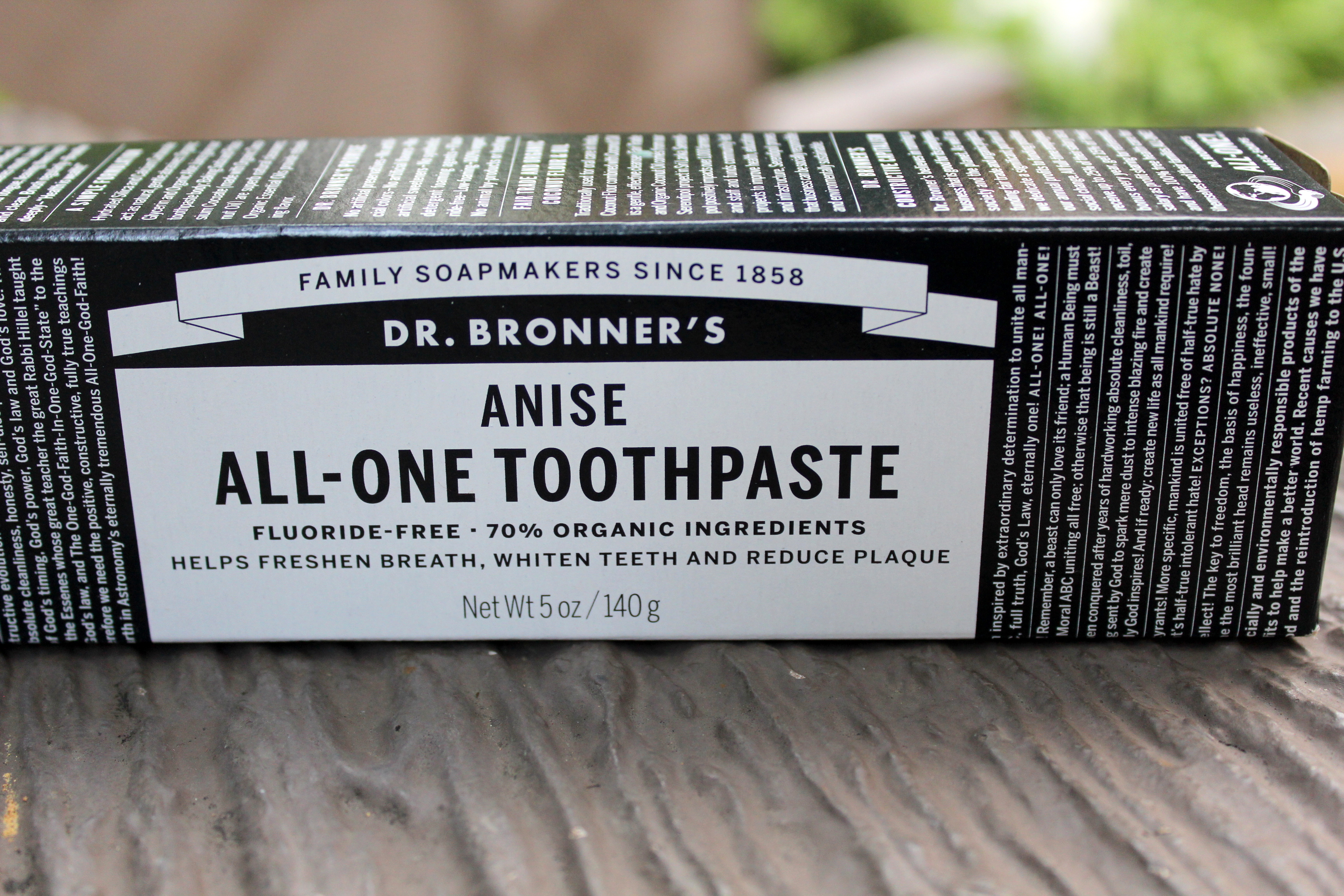 Dr Bronner's Anise All-One Toothpaste
Anise is used in our everyday Indian cooking and it has its own health benefits. In many parts of India people still, use it for their oral care traditionally. Anise along with clove is used to cure tooth ache, freshen breath and whiten teeth.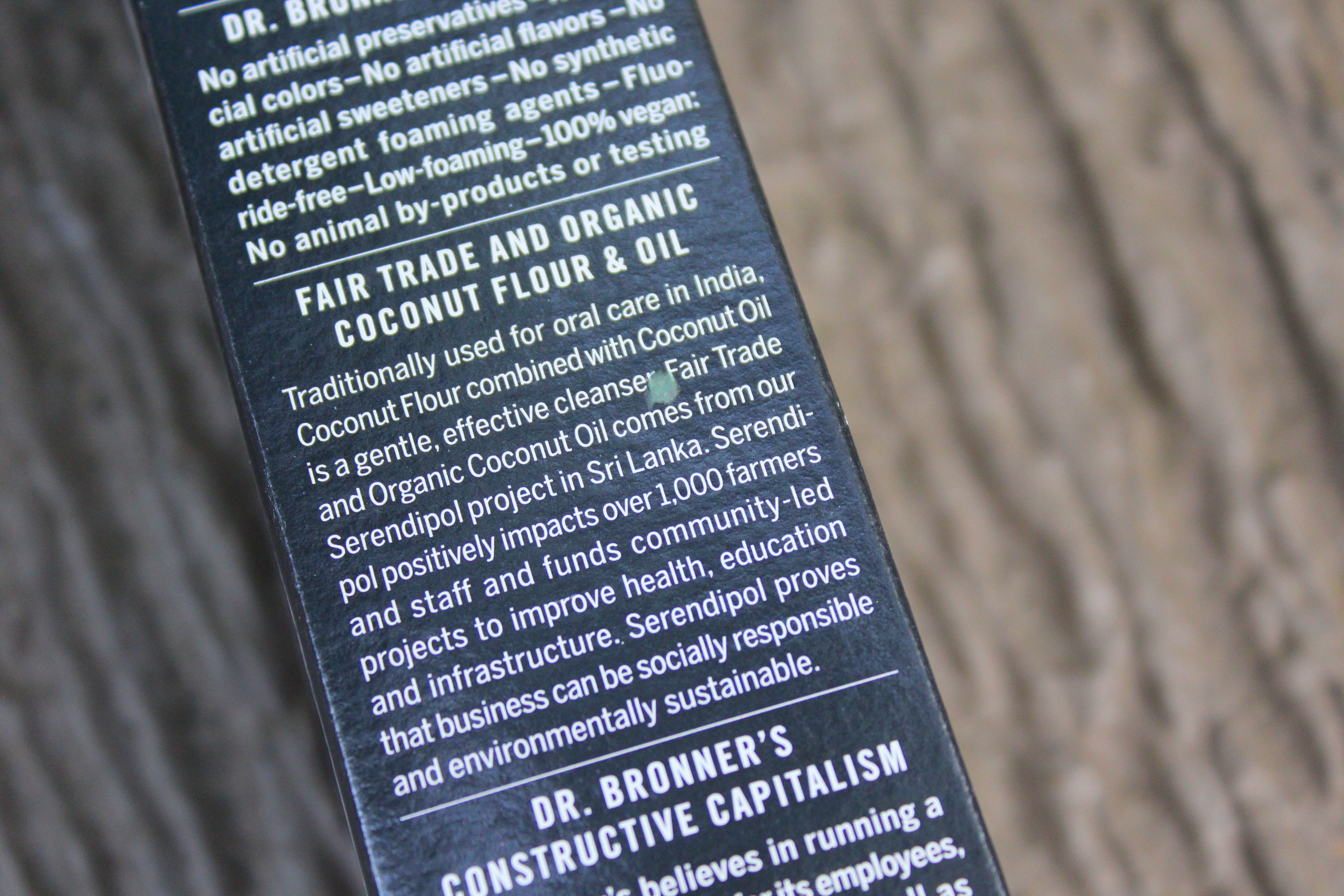 Dr Bronner's 4-in-1 Sugar Tea Tree Organic Pump Soap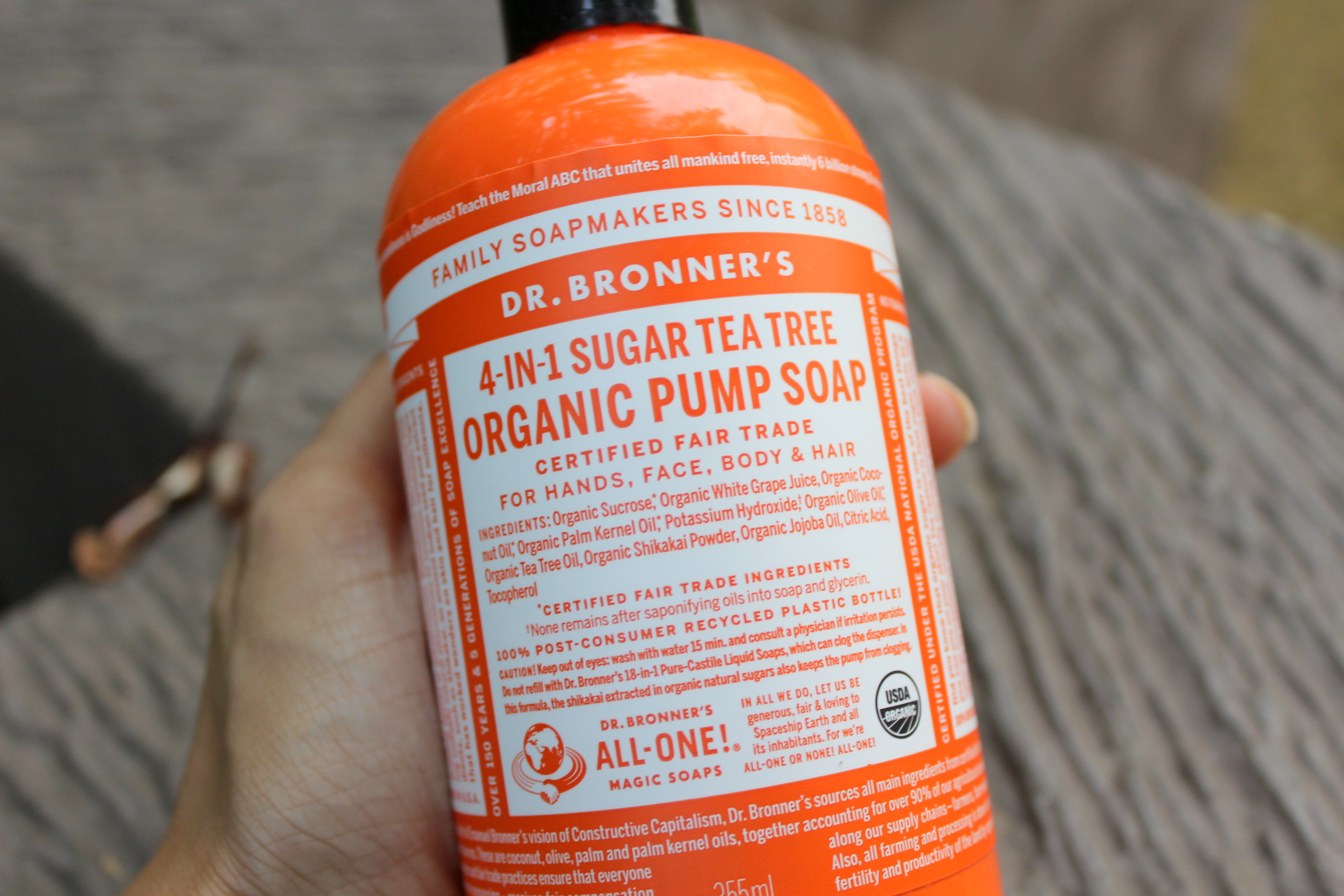 4-in-1 Organic Pump Soaps are good for washing hands, face, body & hair. The sugar combines with organic white grape juice to keep your skin nourished, hydrated and smooth. Organic coconut-olive oils blend for a creamy castile lather – our soapmaking tradition! I have heard that using sugar is good to be used on the skin though not good for eating. Well, never knew that it can pull moisture back into the skin.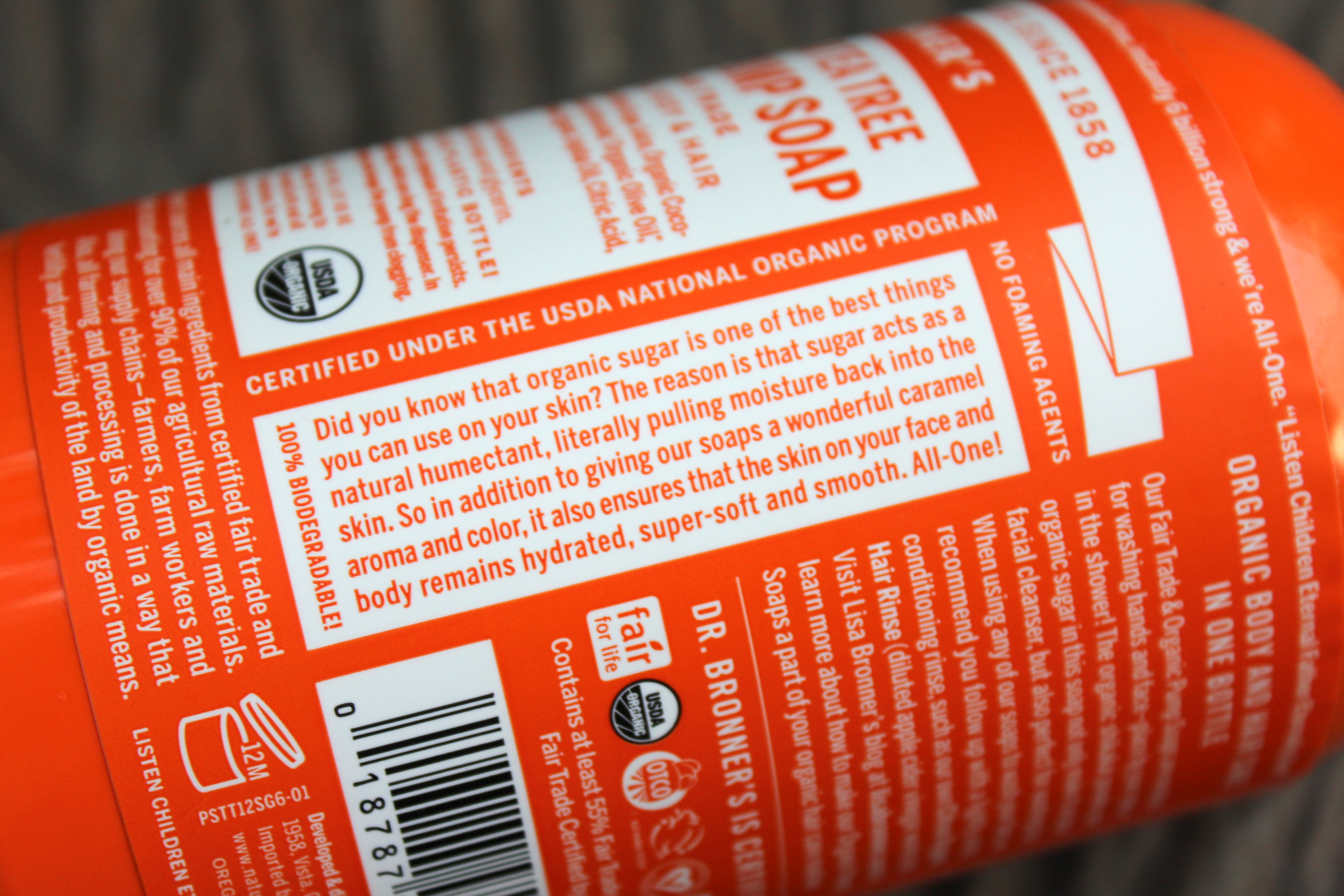 To wash hair work one pump of Organic Pump Soap into wet hair until it lathers, then rub and rinse. Repeat for thicker or longer hair. They have a rich caramel colour and sweet scent.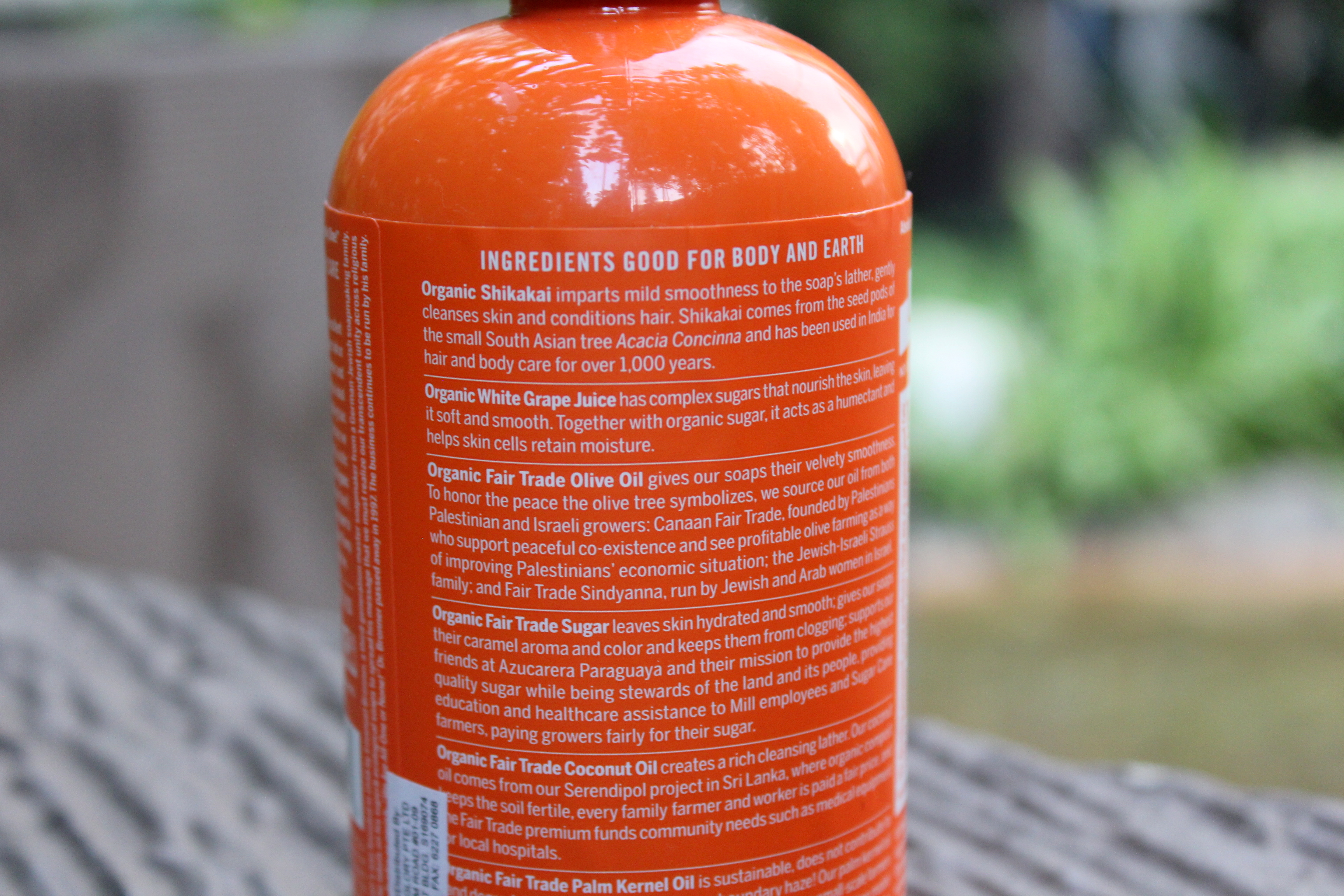 When I read about Shikakai it took me back to my childhood days when shampoo was there but not so common and natural products like Shikakai were used to wash your hair as it naturally creates lather and washes your hair. There is no reason not to love these products when you have all the natural and organic products just right for your skin and hair without affecting it or losing any natural body moisture.
You can buy and find out more about these products at Nature's Glory website.