Brown rice is a healthier choice we all know and some of the important facts I was reading about it were-Rich in Selenium, Rich in Anti-Oxidants, High in Fiber, A Slow-Release Sugar and many more! This time tried making Brown Rice Dosa and coconut chutney, it was absolutely yummy and crispy.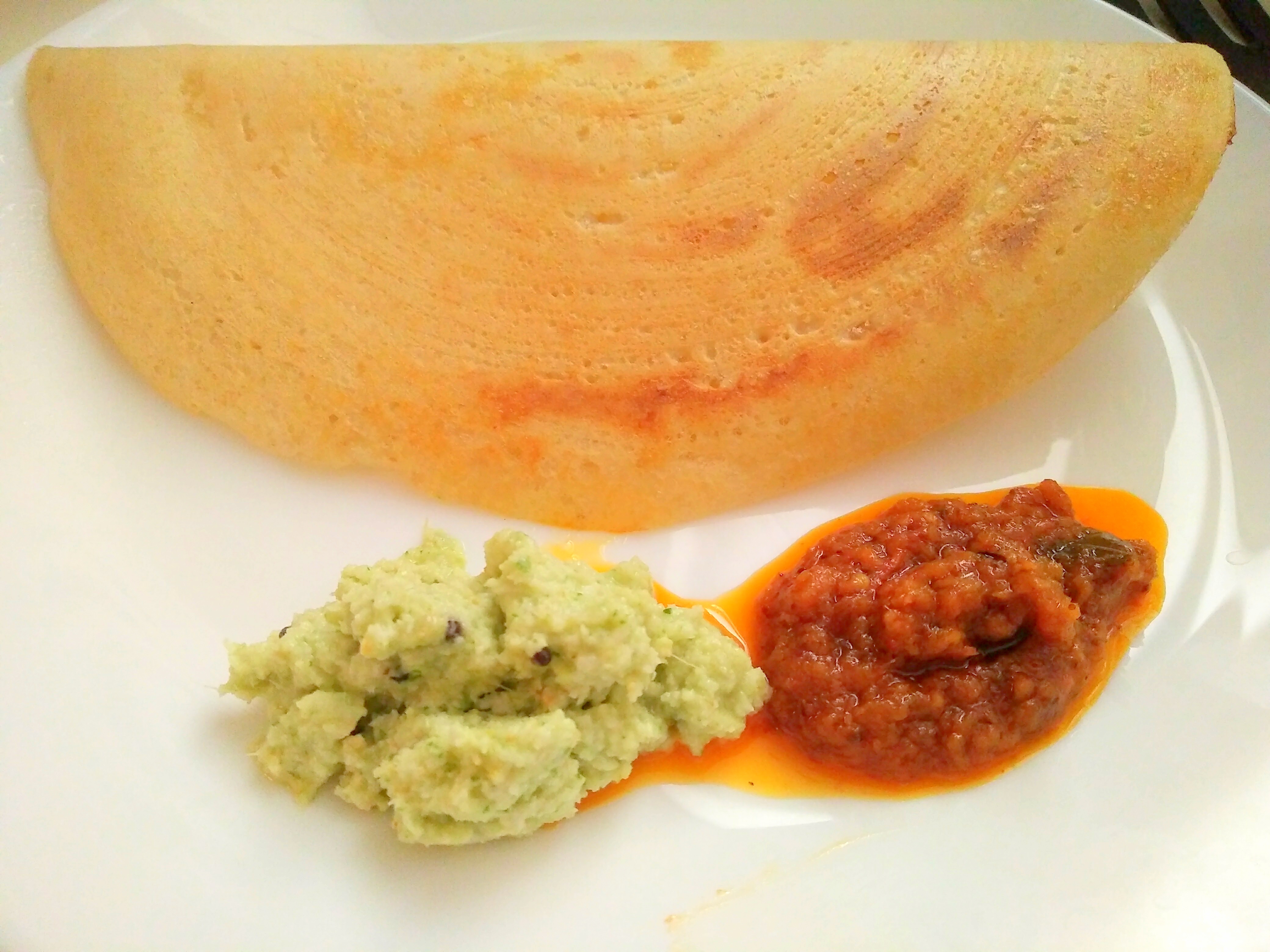 Brown Rice Dosa
Ingredients
Brown Rice: 2 cups
Urad dal: 1 cup
Fenugreek seeds: 1 tbsp
Salt
Method:
Soak brown rice, urad dal and fenugreek together with enough water for at least 6-7 hours.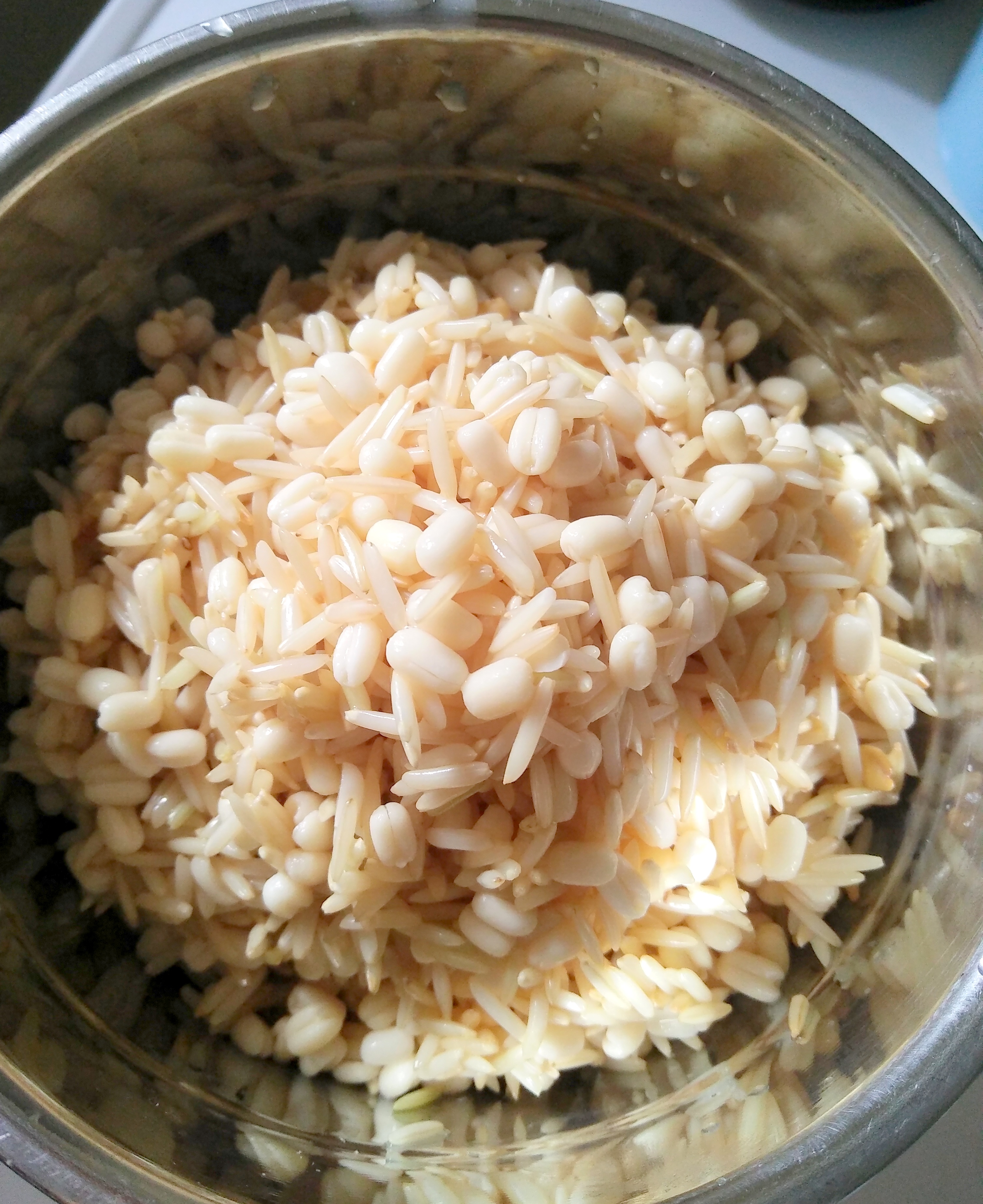 Grind it together adding only the water required, usually, people prefer to grind it in the special wet grinder for Idli dosa batter but since I don't have one with me I prefer to grind it in a steel grinder. Your batter should be smooth in texture. Now add salt to it and let it ferment for 6 hours or more depending on the weather.
You can keep it in a warm place like your oven also.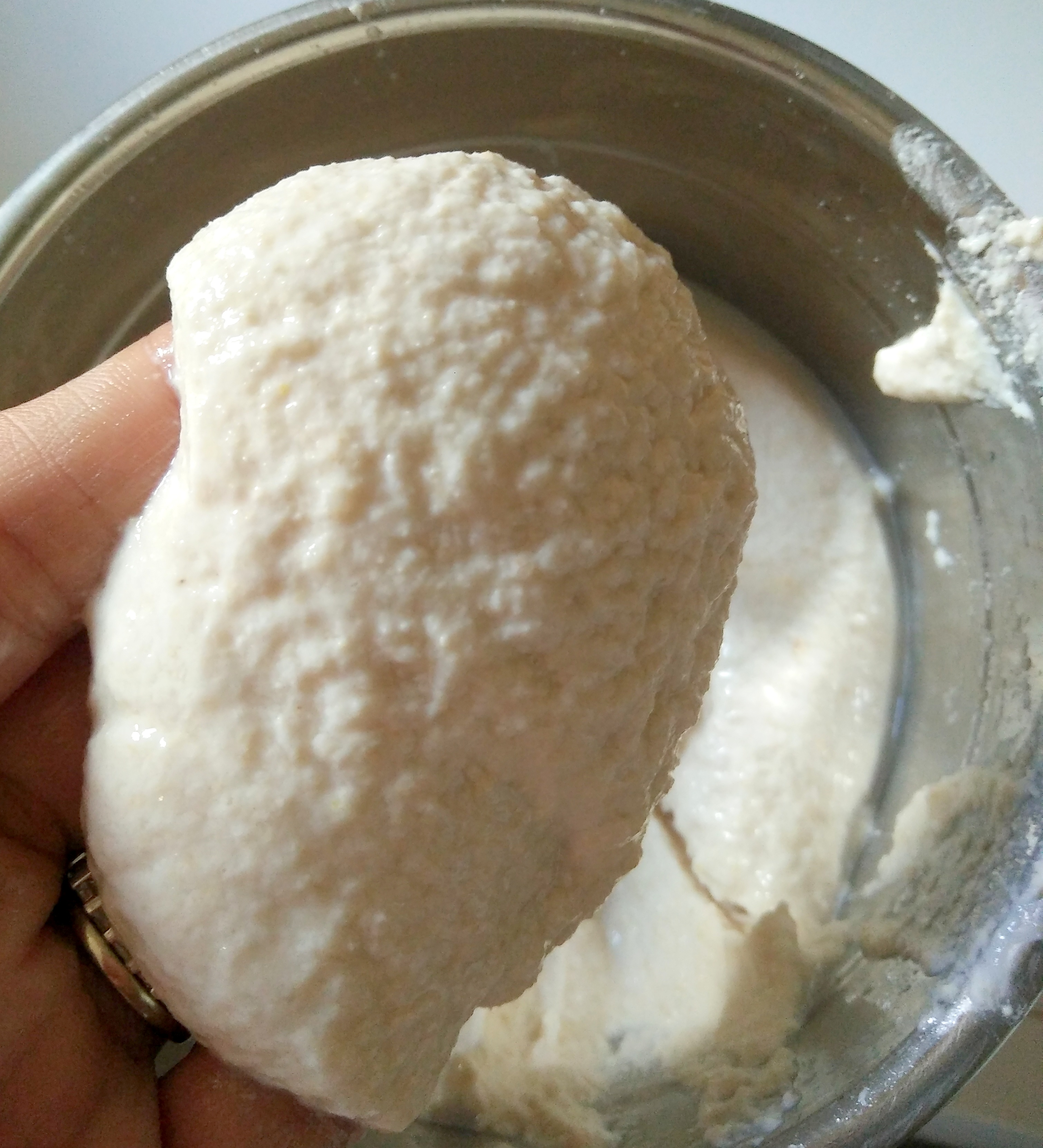 While making dosa check the consistency by adding water to it as dosa batter is not thick. Heat a pan and take a ladle full of the batter in the centre and spread it in a circular motion in a thin layer.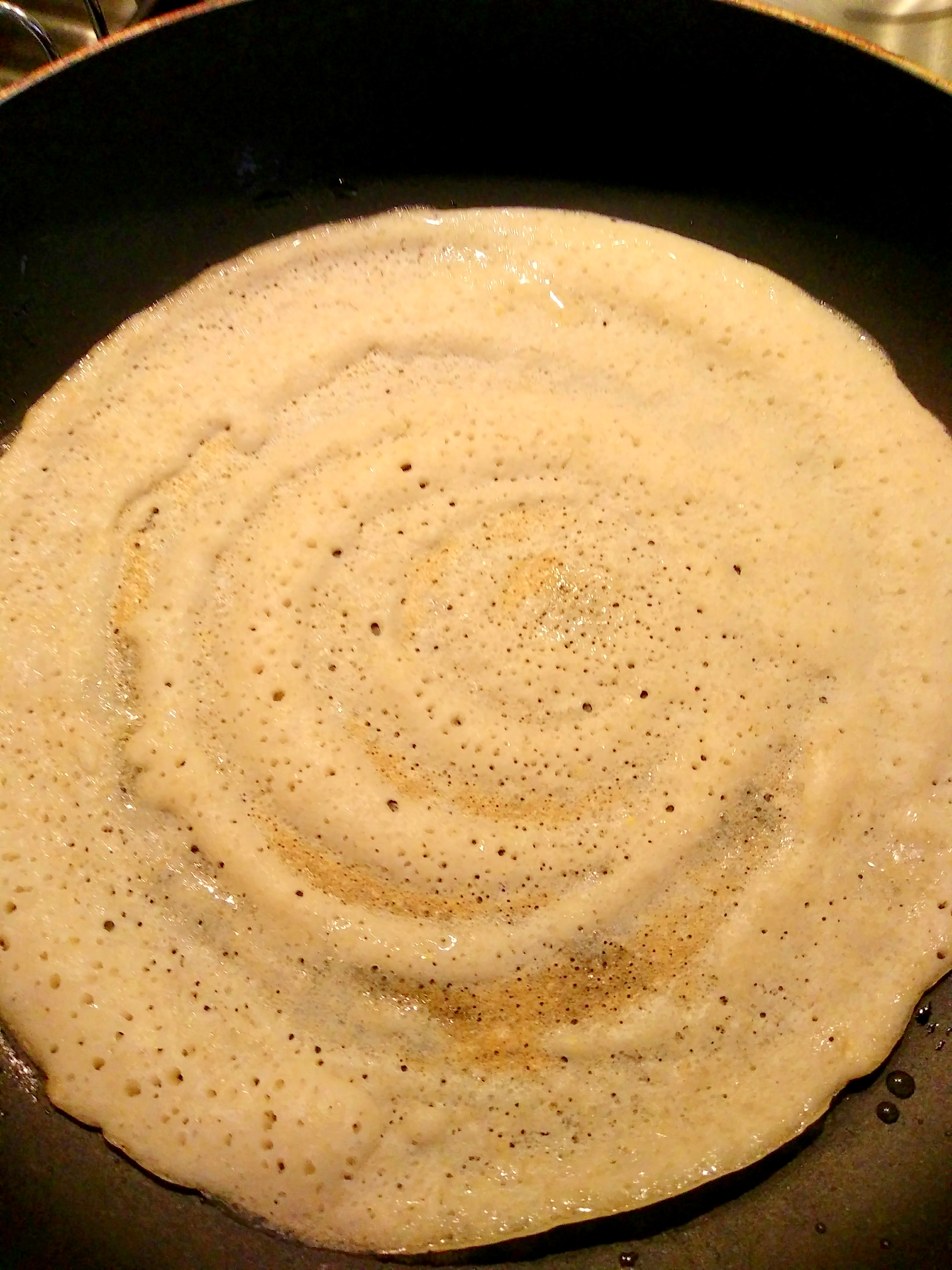 When it start leaving the corners, drizzle some oil around the corners and flip it over to the other side after a minute.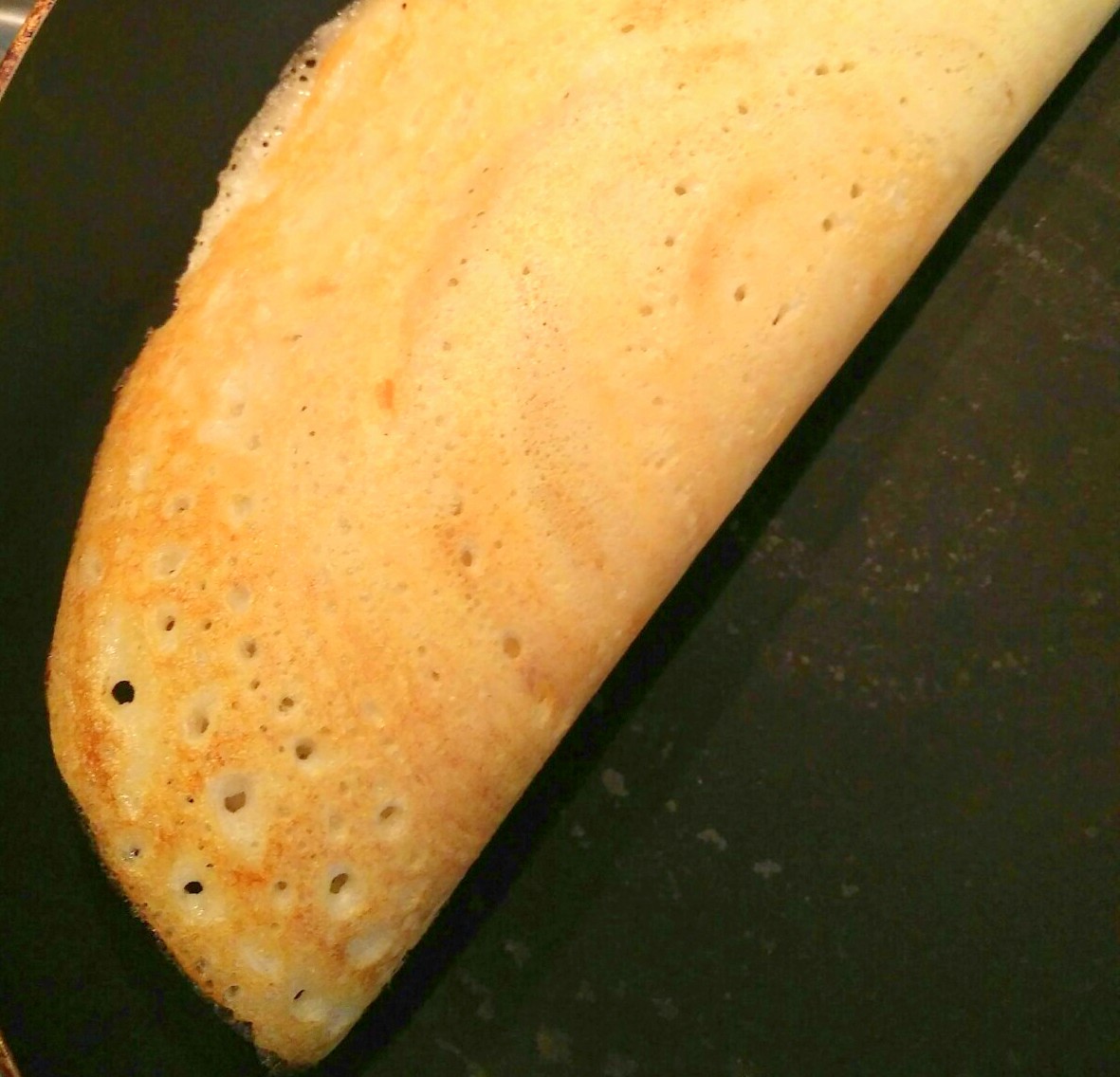 Coconut Chutney
Ingredients:
Coconut grated: 3/4 cup
Ginger- 1 tbsp
Coriander
Roasted Bengal Gram- 1 tbsp
salt
Curd- 2 tbsp
Green chillies- 3-4
Mustard seeds- 1/2 tsp
Curry leaves- few
Method: 
Grind Coconut, Roasted bengal gram, coriander leaves, green chillies, salt, ginger, curd with a little water.
Heat a tsp of oil and add mustard seeds and curry leaves and pour it over the chutney.
Once both the sides are cooked, remove it from the pan and serve the crispy hot dosa with sambar or just chutney.