Today is the festival of Holi or also known as the festival of colours! There is no other better way to start the celebrations with freshly cooked homemade Gujiya. Whenever I think about Holi, Gujiya is the first thing on my mind.
Gujiya is prepared with plain flour, wheat flour, semolina and stuffed with roasted dry fruits, coconut, mawa, sugar. Traditionally, it is deep fried on a very low heat but you can air fry or bake it as well.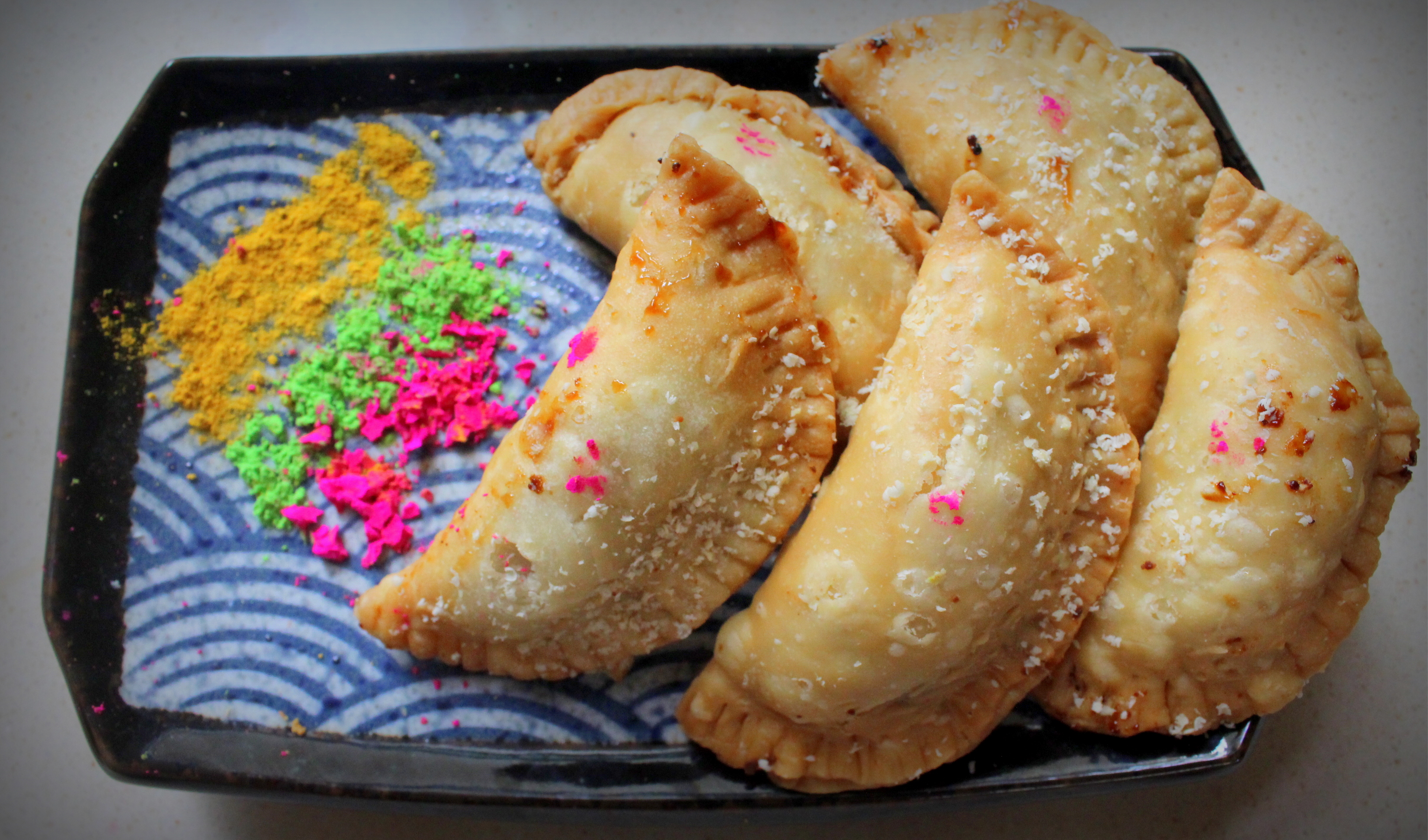 I will say that preparing Gujiya at home is not difficult but you need patience as frying takes a lot of time to get the right crispiness.
Ingredients: 
Plain flour – 2 cups
Dry coconut ( Grated)- 1 cup
Mawa – 1 cup (recipe here)
Roasted Dry fruits (Almond, Cashew, pistachio, sunflower seeds, Raisins) – 1 -1/2 cup
Cardamom- 5-6 ( grounded)
Sugar(powdered)- 1-1/2 cup according to the sweetness you need
Ghee- 3-4 tbsp
Vegetable oil for cooking
Method:
       In a pan roast all the dry fruits except raisins for around 5-7 minutes and put them to cool down.
       Dry roast coconut for 5 minutes, add the cardamom powder and take it off the heat when it changes colour to slightly brown.
       You can use the readymade khoya/mawa available in the market or can use homemade khoya. Slightly roast on the low heat to remove any excess water in it.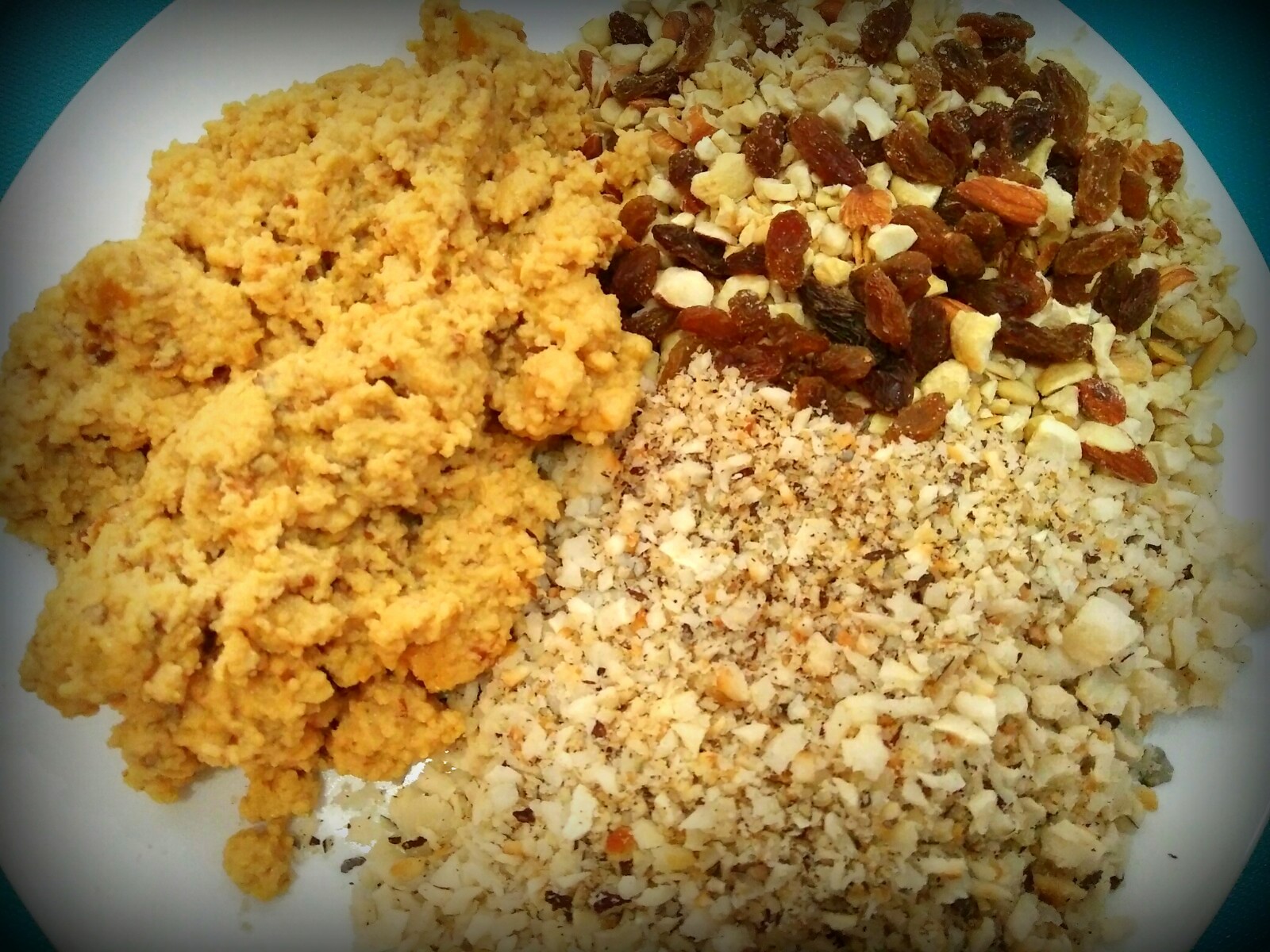 Once all above stuffing cools down, add the powdered sugar to it and mix well.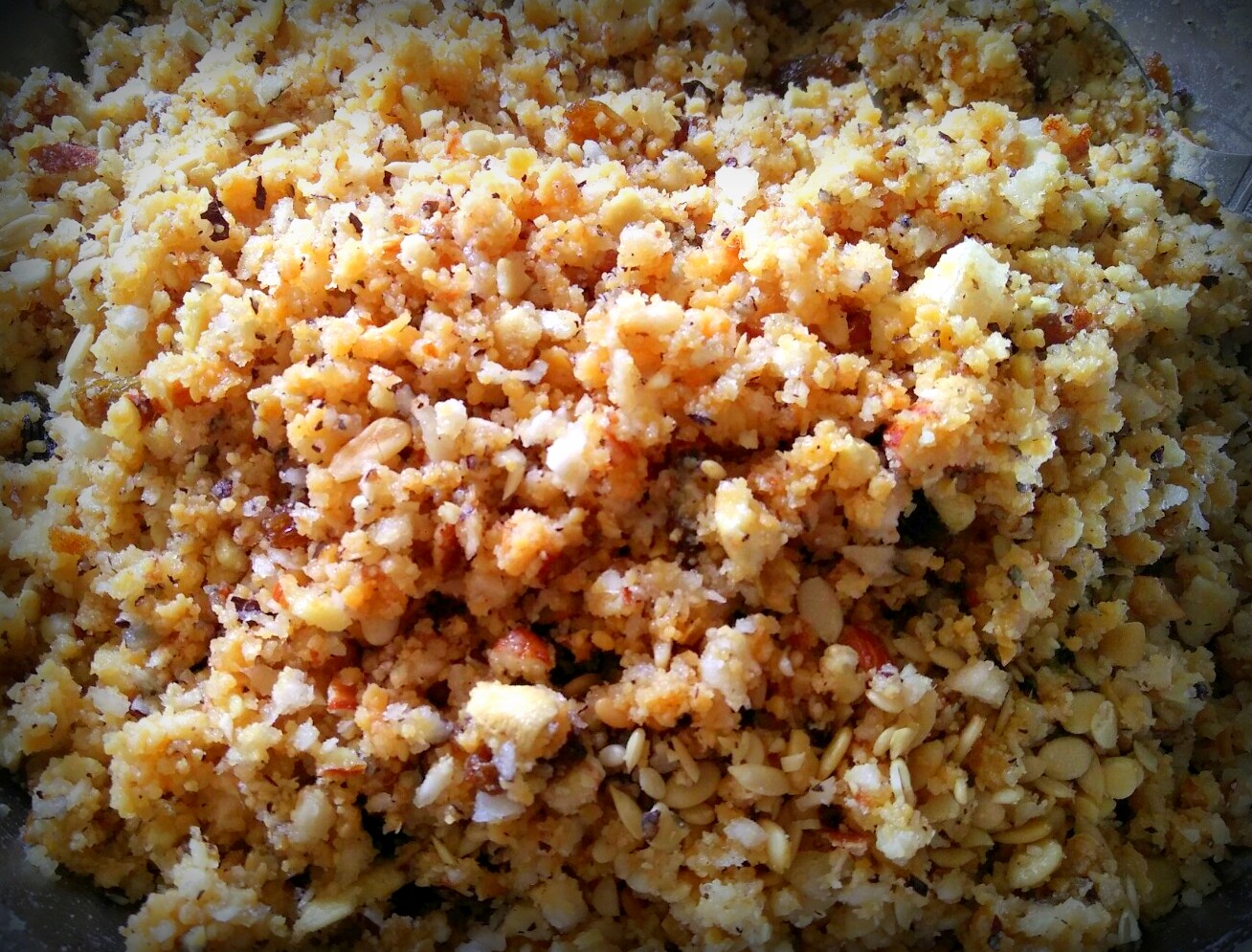 Take 2 cups plain flour and add ghee to it, rub it with hands until you get the crumbly texture like breadcrumbs. This step is important so that ghee and flour are mixed well. Let it keep aside for 15 minutes.
Make small balls from the dough and roll it to a small circle. You can use the curry puff mould available in the market and shape it with your hands.
Put 1-2 spoon of filling inside it and don't overload it otherwise while frying it will come out of it.
Seal the corners apply little water and shape it.
Keep the flame to the lowest heat and fry it until it turns into brown colour. Cook well from both the sides.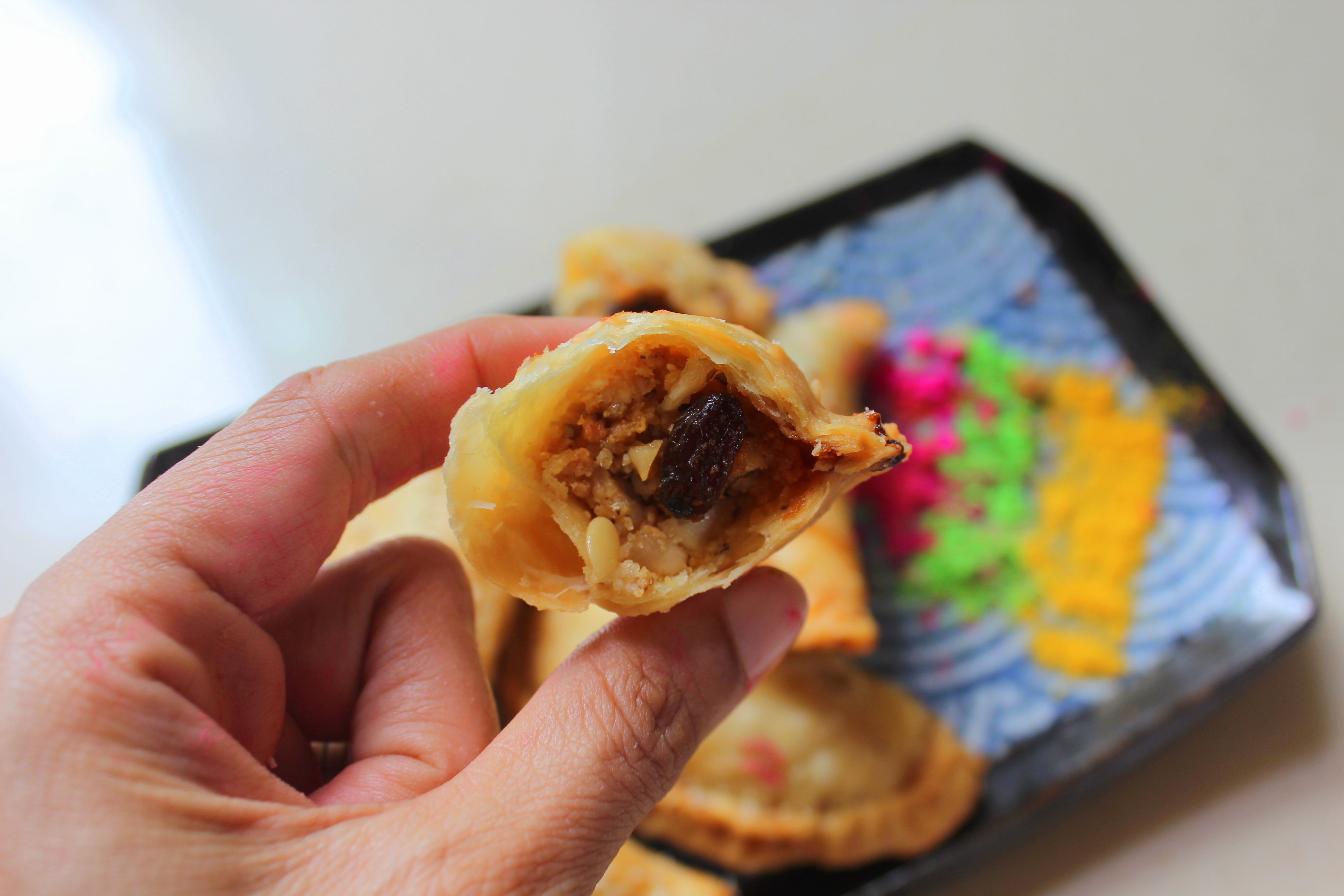 Let it cool down a bit and enjoy the yummy Gujiya!
Wishing you happy and colourful Holi!