Have you heard the term "Skin Normalization"? For me, it was the first time I got to hear something like this for skin and don't worry if you are like me. Well, it means restoring back your skin to the ideal condition! bsoul Hydra Normalization Skincare!
bsoul Hydra Normalization Skincare is all you need to restore back your normal skin.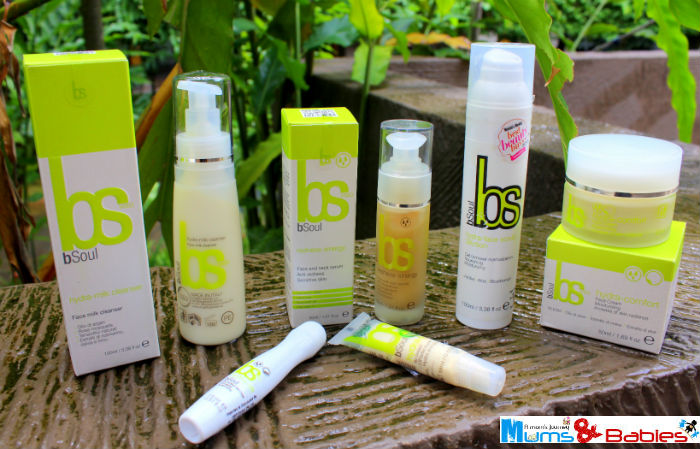 The Skin, like any other organ in our body, has a restoration, normalization and reactivation time given by physiological rhythms and modalities imposed by nature. A healthy and beautiful skin is a skin in good condition, capable of self-regeneration, self-protection, and it can also retain water and nutrients in it, improving its aspect in a lasting way. As a matter of fact, the base of beauty is health.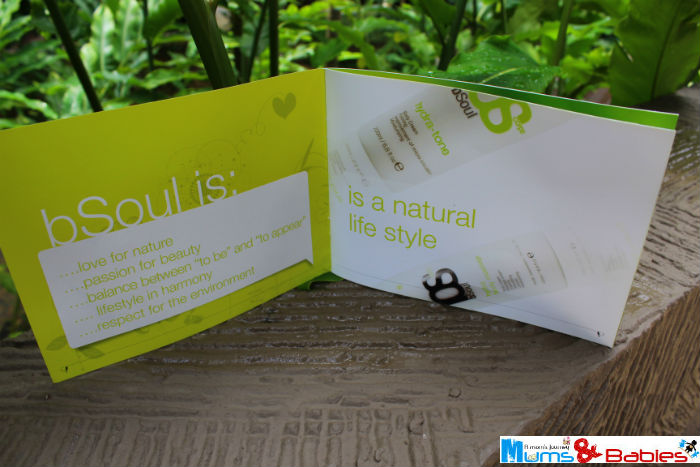 bSoul is the first eco-friendly phytoceutical cosmetic line rich in certified active principles. From nature, the performance of a natural but ingredient-rich line, which gives the best to the skin, while respecting the skin and the environment, both of them are a heritage to protect.
bSoul products are safe and 100% without harmful factors, do not contain any of the following –
* No Parabens-derivatives (petroleum and paraffin)
* No SLES
* No Silicones
* No Petroleum and paraffin
* No PEG
The best part is that their packaging is recyclable as well!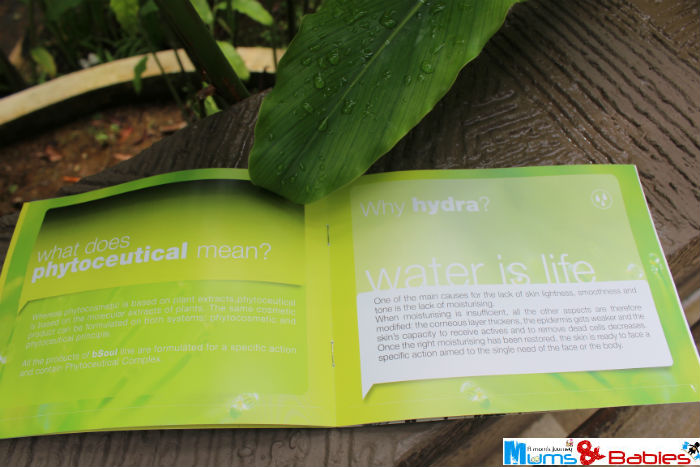 One of the main causes for the lack of skin lightness, smoothness and tone are the lack of moisturising. When moisturising is insufficient, all the other aspects are therefore modified, the corneous layer thickens, the epidermis gets weaker and the skin's capacity to receive actives and to remove dead cells decreases. Once the right moisturising has been restored, the skin is ready to face a specific action aimed at the single need of the face or the body.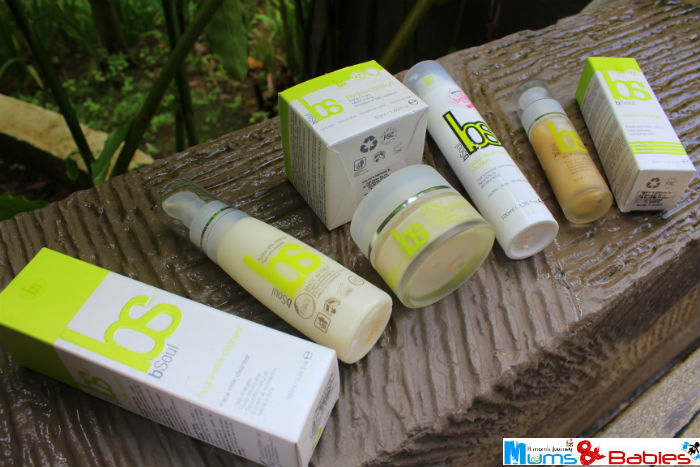 bSoul skin physiological Normalization  kit consists of –
Hydra Milk Cleanser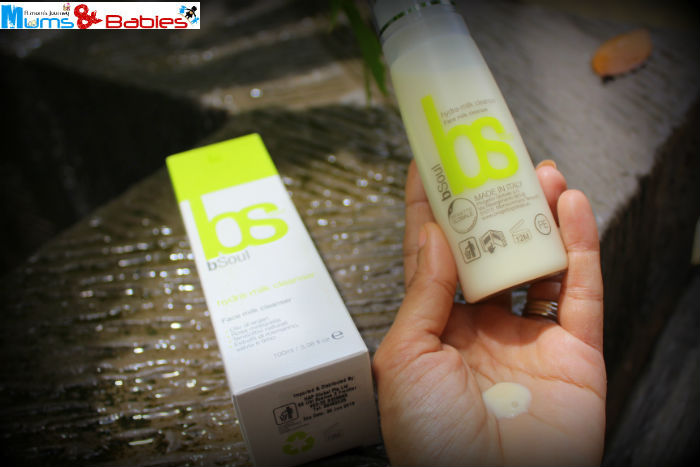 Hydra-Milk Cleanser (100ml) 
I hardly use the cleanser because it usually dries up my skin but this milk based cleanser is very gentle on my skin. You don't need it much to clean your face before night time routine. You might need some extra if you are removing heavy makeup and it will leave your skin soft and supple. A cleansing emulsion with argan oil, rosa mosqueta ( extracts of rosemary), thyme, sage and natural surfactants.
I am sure your skin will love this cleanser too as you will notice that there is no tightness or dryness in the skin. It is more pampering than cleaning routine for your skin. Use it in the morning and evening to cleanse your skin or to remove your makeup.
Hydra-face scrub 3Action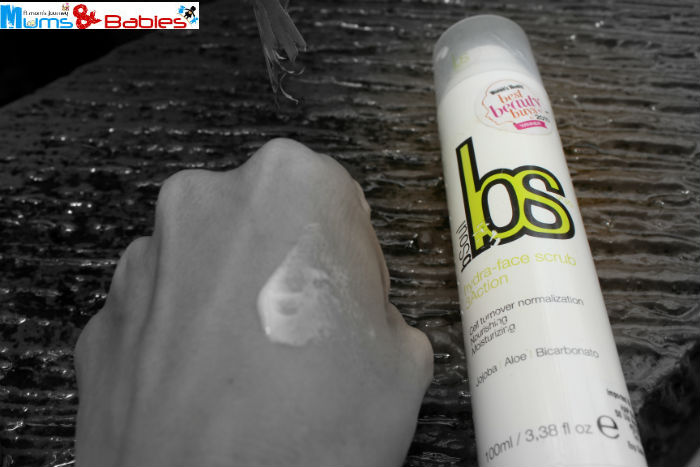 Hydra-face scrub 3Action is a delicate facial scrub which is suitable for any skin. It is made from delicate jojoba, aloe and bicarbonate, able to normalize the physiological cellular turnover and restore skin lipids. I used to buy a facial scrub in which i can feel the particles so that you can feel the scrub on your skin but this one is totally opposite but surprised that it works wonder on your skin without harming.
This is second step to scrub after you have cleansed your skin with Hydra milk cleanser( twice a week).
Redness Synergy Serum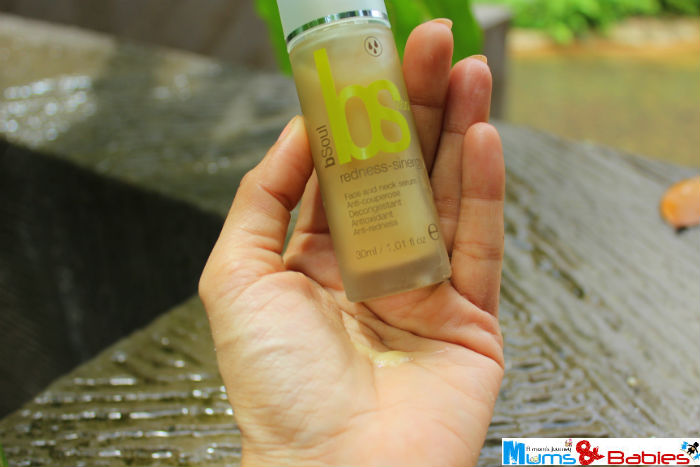 Redness Synergy Serum (30ML)
My skin is not so smooth and has some redness, patches near to my nose area and it is quite good for the redness and patches blend well with the skin. When I pumped it out, the first look is of liquid foundation with that natural skin tone. Do use it regularly for some time to see the difference and effect on your skin.
Apply this after Hydra milk cleanser or 3 Action.
Hydra-comfort Face cream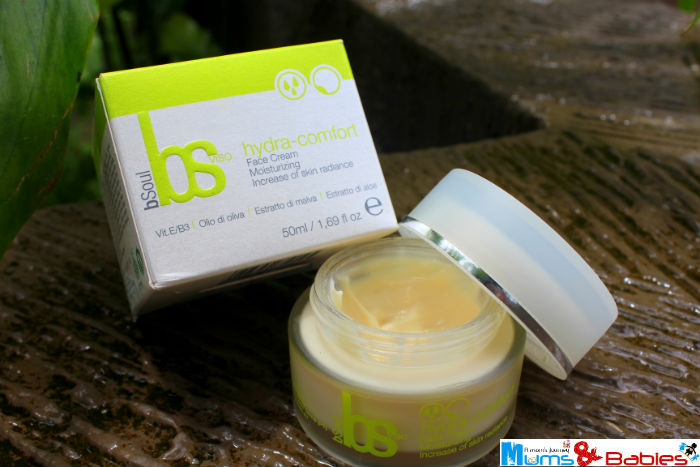 Hydra-Comfort Face Cream (50ML)
I spoke about my skin earlier that it is really very dry and not regular with a skin routine. From some time, I have started looking out for a cream which is well absorbed by my skin and when I get up in the morning it gives that supple and hydrating look. Sleeping every day in aircon room, the skin tends to lose the moisture and without a routine, it is getting worse.
Personally, I like cream in a jar as you know when it is about to finish or you need another one without wasting unlike in the pump bottles though they are good for liquid stuff. To be applied day and night after redness Sinergy serum.
It is advisable to use twice a day but sometimes I do skip it in the afternoon as most of the time I am outside in the sun and it sweats a lot but then I love to use it every night.
I have also received bsoul Hydra Lift Eye contouring gel cream and bsoul hydra lip cream complimentary.
 Hydra Lift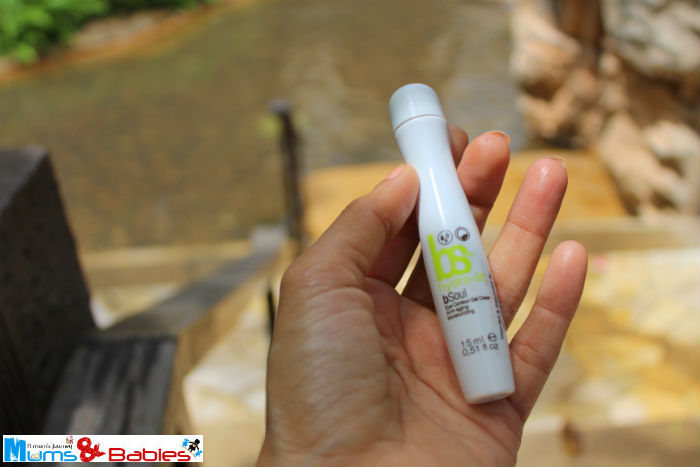 Hydra-Lift (15ml)
Hydra-lift is a moisturizing soft gel cream, rich in natural functional ingredients. Reduces wrinkles of the delicate eyes contour area. I have used them for some time though not on regular basis but eye contour gel cream has a rolling metal top which you need to roll it around your eyes to moisture them and to maintain the hydration.
Hydra-Lip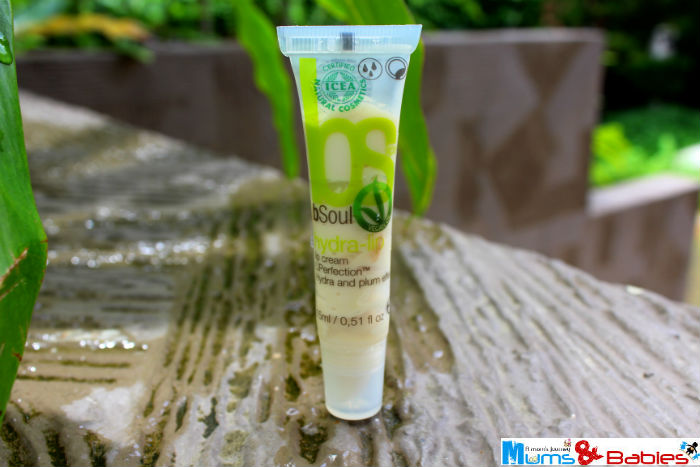 Hydra-Lip (15ml)
Hydra lip cream gives that fuller and plump feel to your lips making it look really supple. I think if you have a tendency of dry lips then this should be in your regular routine. Hydra-lip is a cream rich in natural functional ingredients. It improves moisturizing from the first application and enhances the volume and the definition of the lips.
**I have received the Skin Physiological normalisation kit to use on a regular basis for few months before I can write down my experience using these products. Frankly speaking, I don't have a beauty regime and hardly go for facials or any skin treatment but I am feeling great after using these products for some time now. My skin is not that dry anymore and it has improved over the months.
Note: If you're vegan or a big supporter of no animal tested products, then you would love to hear that these products carry the ICEA (Environmental and Ethical Certification Institute) certified logo which indicates that they use only safe and natural ingredients that do not cause harm to the environment, humans, or animals.
You may like to read: