This time for Halloween, it is our DIY crafts activities, decoration, trick or treat hunt with friends. We love to celebrate, decorate, enjoy all the festivals with kids, as it gives them an opportunity to learn and understand the different cultures. There is definitely something new every time and it build memories too.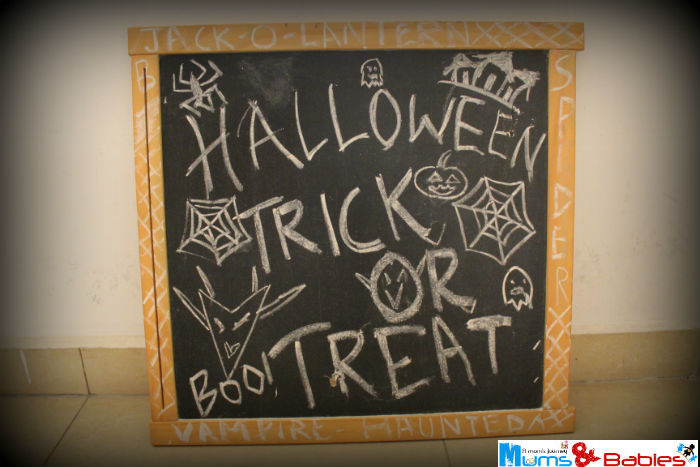 Welcome to our Halloween "Trick or Treat" hunt!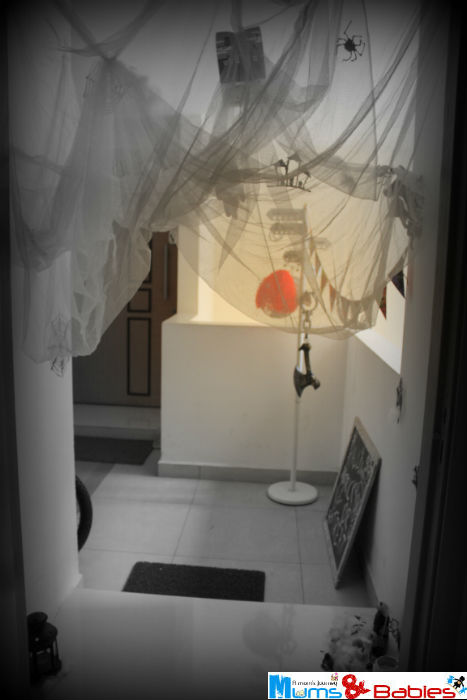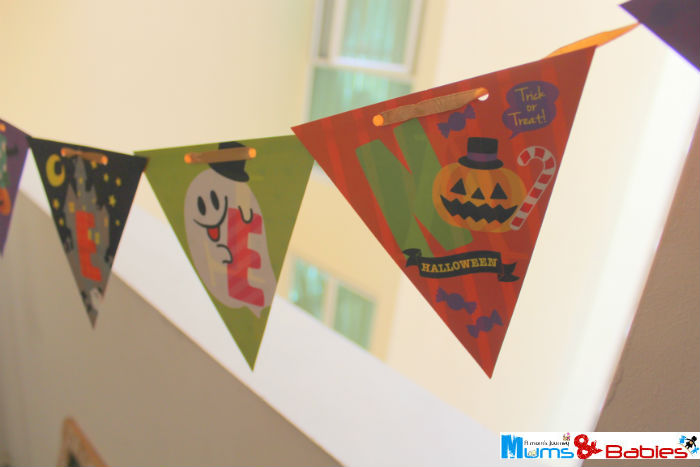 We did some simple and quick decoration at our door with a white lamp net which I bought at Ikea sometime back and it went perfectly with the Halloween decor.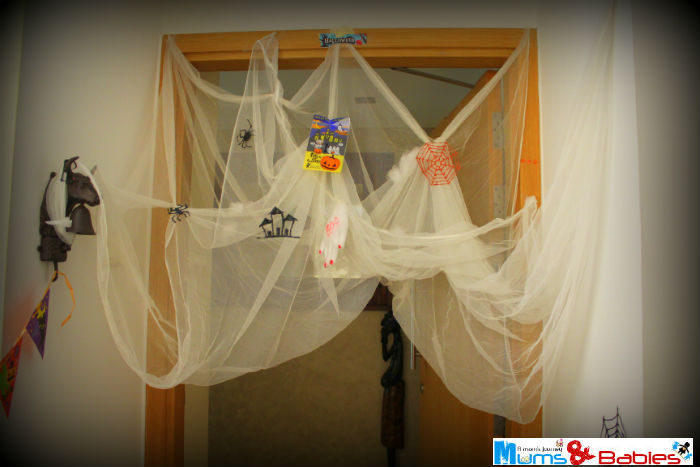 Our spiders, haunted house, spider webs all are hand made with hot glue. It was so much fun making them with kids! All the while we used to do bake something for Halloween. This scary man in red is also a DIY with a ball, pom pom and googly eyes.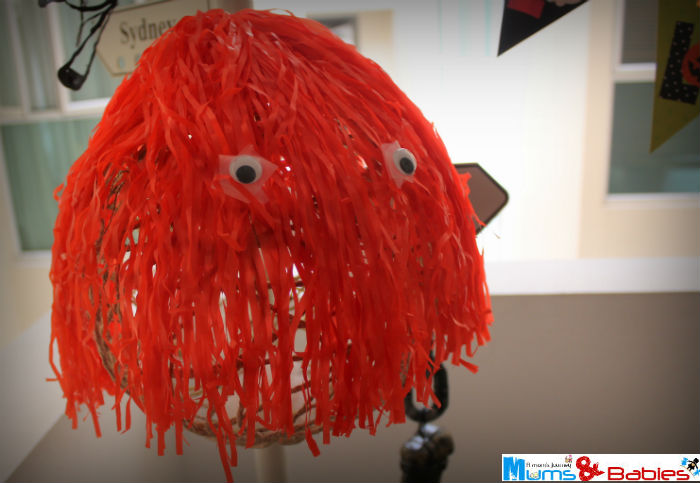 Our haunted house with some props!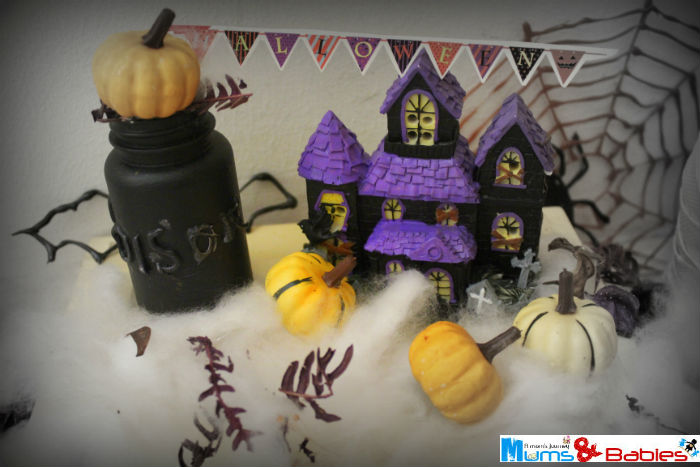 Do you want some candies?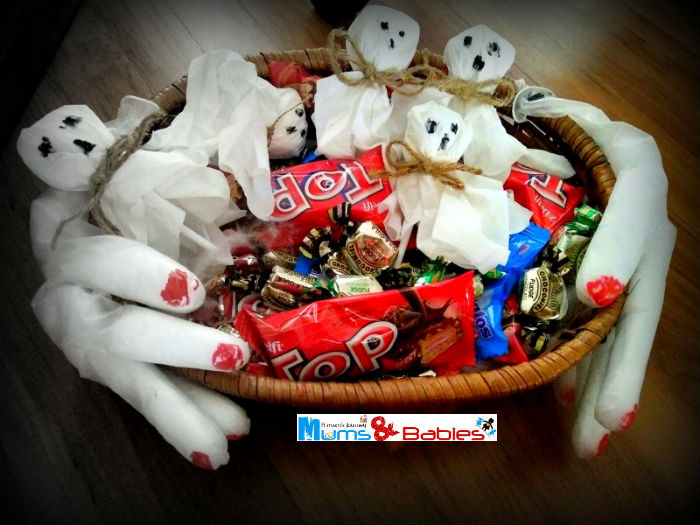 My Little devil and little bunny all set ready for their Trick or treat hunt!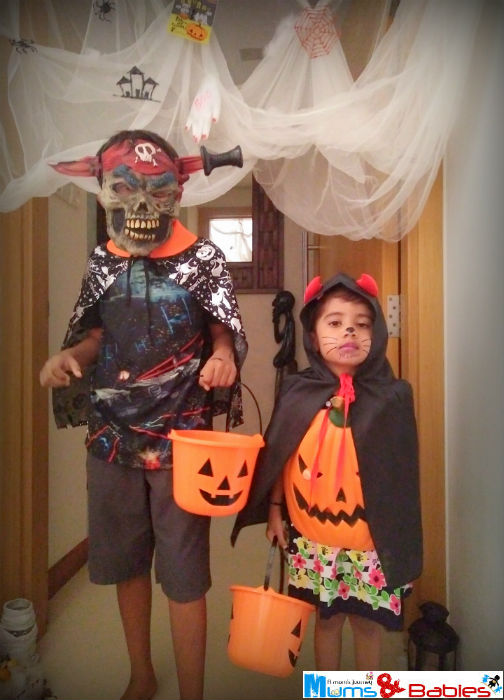 Waiting for everyone to gather and why everyone is taking so much time?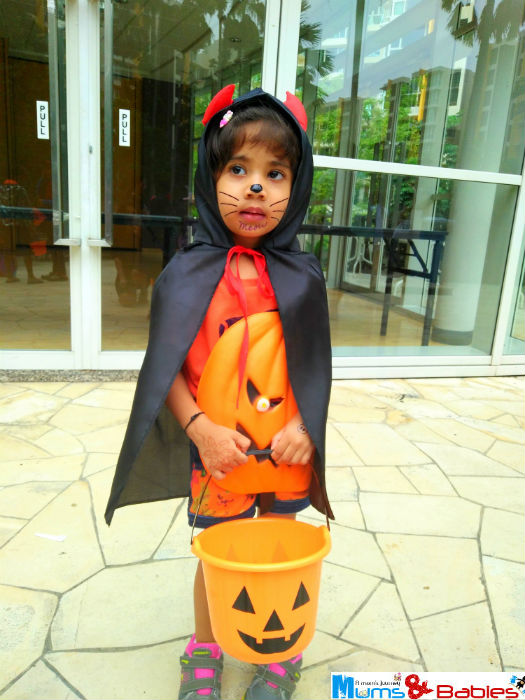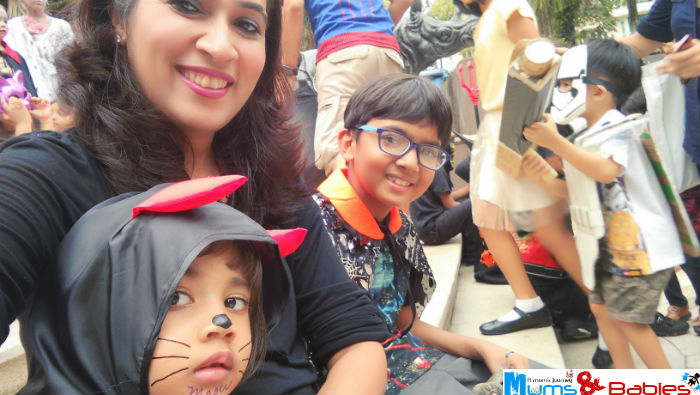 All the kids waiting together to start the fun!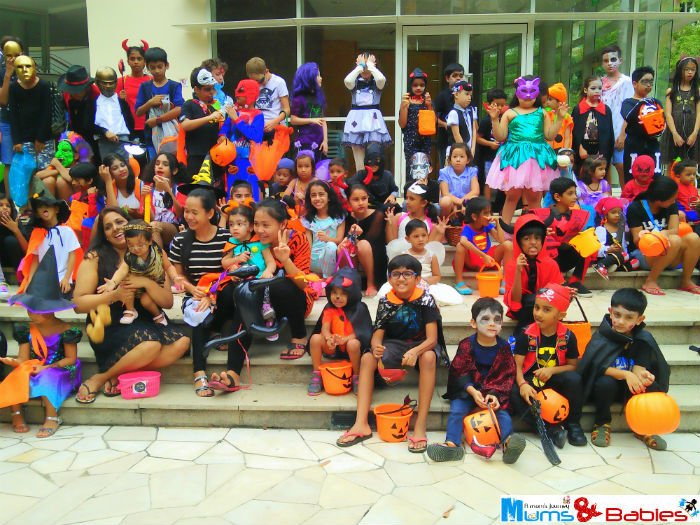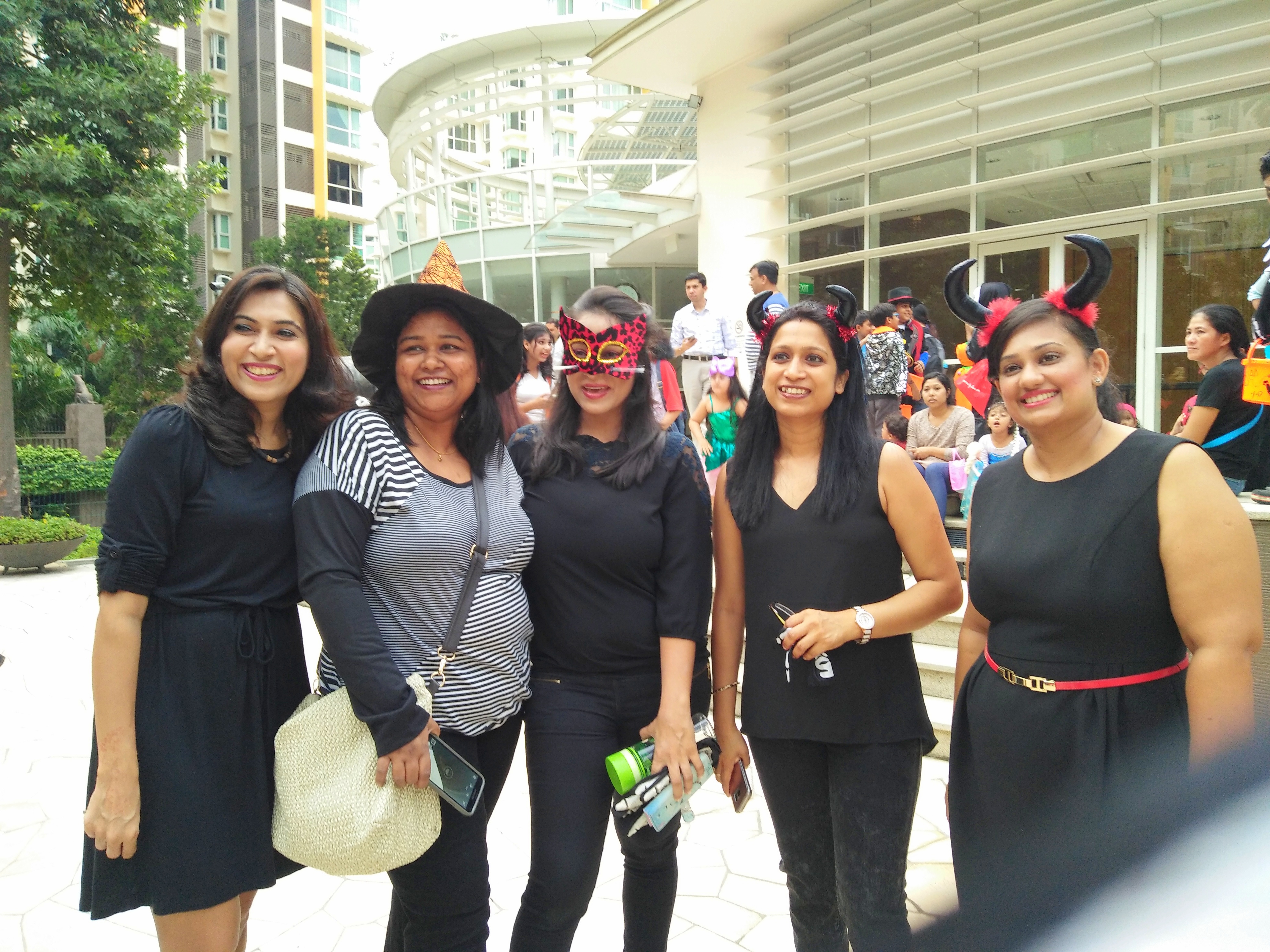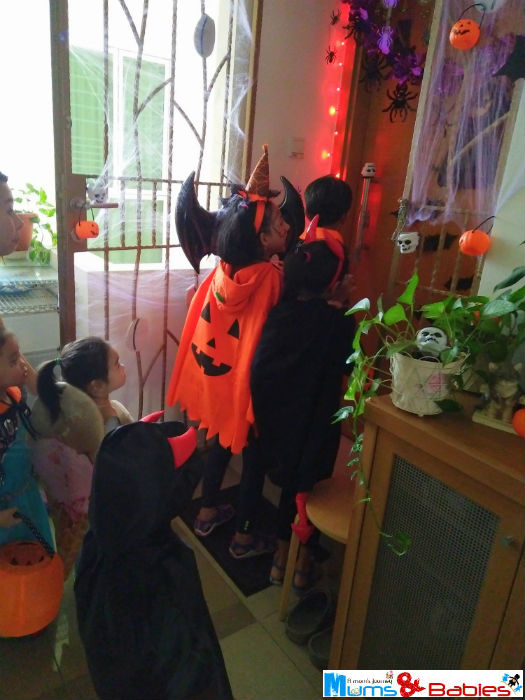 At the end of this fun time visiting everyone's home, Aayan & Kaira's together have gathered the candies for the entire month. This is just a portion of the entire loot. I feel more than gathering the candies it is the fun time they have with their friends visiting all the homes in the neighbourhood and the excitement it brings along for the kids.
Be it decorating the home or getting dressed up or having the scariest makeup or all the ideas to scare your friends.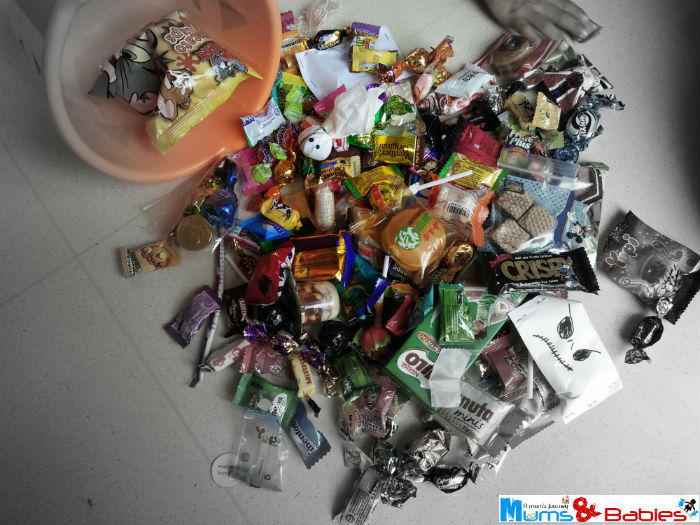 If you are looking for a spooky Halloween recipe to entertain or scare your guest this is one of the simplest recipes I have tried which taste yummy but looks really spooky and perfectly goes with Halloween theme.
Halloween special- Witch Fingers
Happy Halloween!