This is definitely a super late post and if while reading you are thinking "why posting it now?" as Mother's day is not soon. I will say, "Officially, it may not be but as a mom, I celebrate and enjoy these little treasures from my kids every moment. Super love them when they make things so special just for their mumma."
Nothing can beat these love letters…. I am so much in love!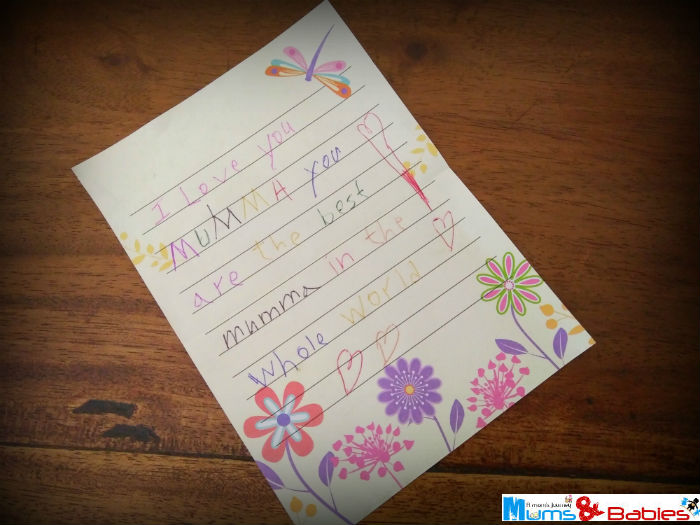 Kids make everyday so beautiful and memorable, somewhere I forgot to write about this wonderful day.
When Aayan woke up, I was about to prepare the breakfast and he came running to the kitchen and said, " Good Morning Mumma! Happy Mother's day". Kaira just followed what her big brother said, " Happy Mother's day! Mumma"
Next thing was " Mumma, can you please sit on the chair" and I will bring the breakfast for you. I was like "hmm! what are you going to prepare?"
After 5 minutes, I got a Mother's day menu to choose the food for my breakfast, drinks and tea time. How beautiful it is to get up every morning to this lovely setup with a menu, flower, fresh fruits and loads of love from your angels!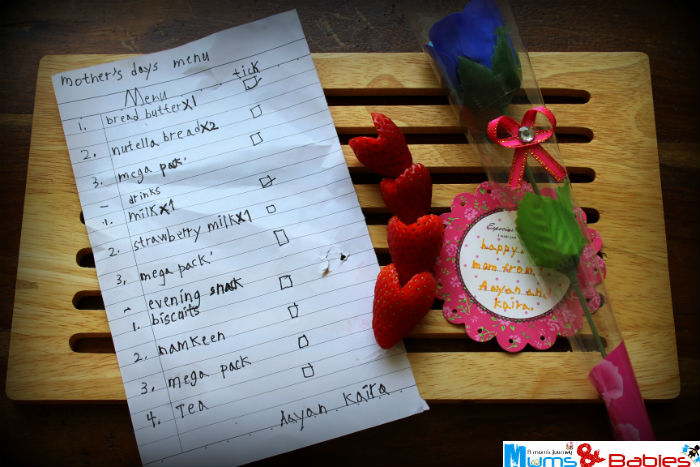 Well, I did not just get a menu but a lifetime membership card to use every year on Mother's day before placing an order. Isn't it these little things which kids think or do for us makes motherhood so special and worth every pain?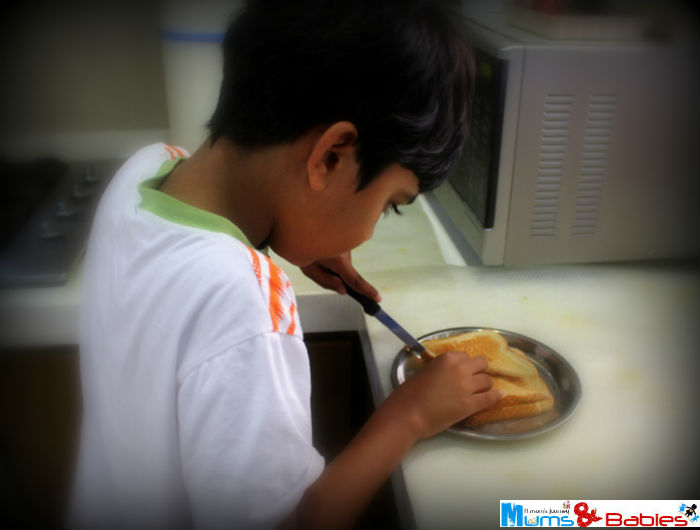 A quick butter toast with milk and no tea ( I was forced to start my day in a healthy way) and was advised to stay away from caffeine otherwise I will grow old too fast.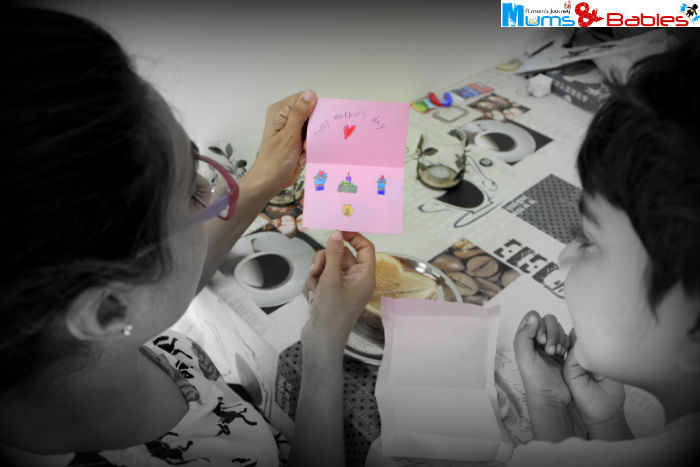 This pink colour card with hearts, ice creams and the cake was especially handmade with love!
Blessed to be a mom!