WMF is one of the leading premium manufacturers of cutlery, tableware and kitchen products, I am using it for my everyday cooking. Sometime back reviewed the WMF Pressure cookers – review here. I was recently invited to WMF NATURamic cookware launch at Open Farm Community, the latest nickel-free high-tech ceramic cookware from Germany.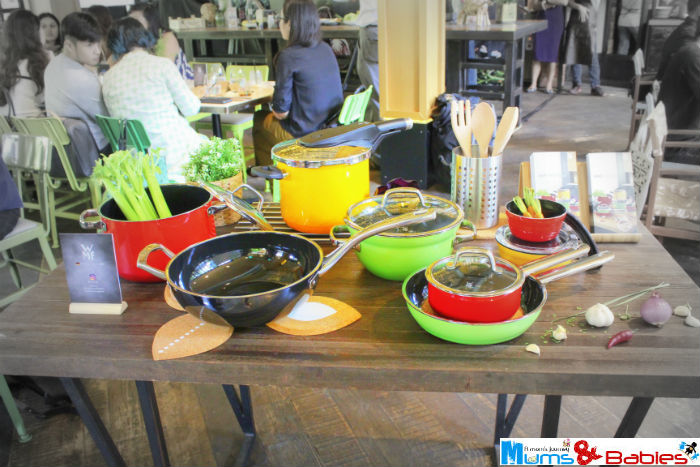 WMF NATURamic is ideal for anyone who enjoys the nutritious whole foods in their natural state. Made with natural technologically advanced ceramic with a steel core, the energy -saving WMF NATURamic provides quick and uniform heat conduction and optimum heat retention, allowing the ingredients to retain their taste, texture and various flavours as shorter cooking time are required.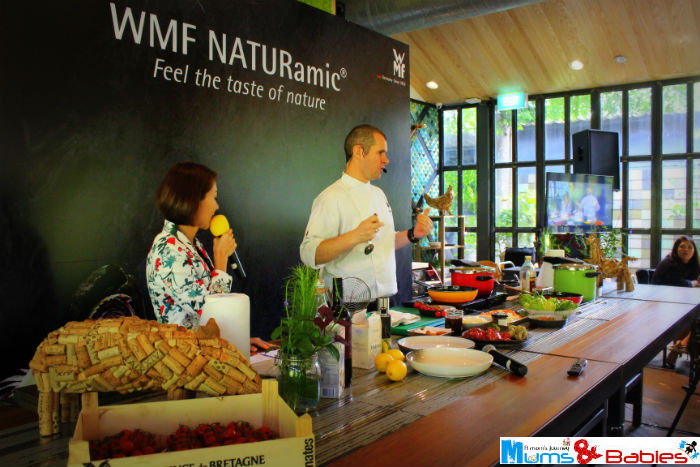 Chef Stephan Zoisl cooked some wonderful recipes using the NATURamic range and shared the cooking tips/recipes for us to try at home which every food blogger will love.
Sharing the table with the best food blogger and so much to learn from them.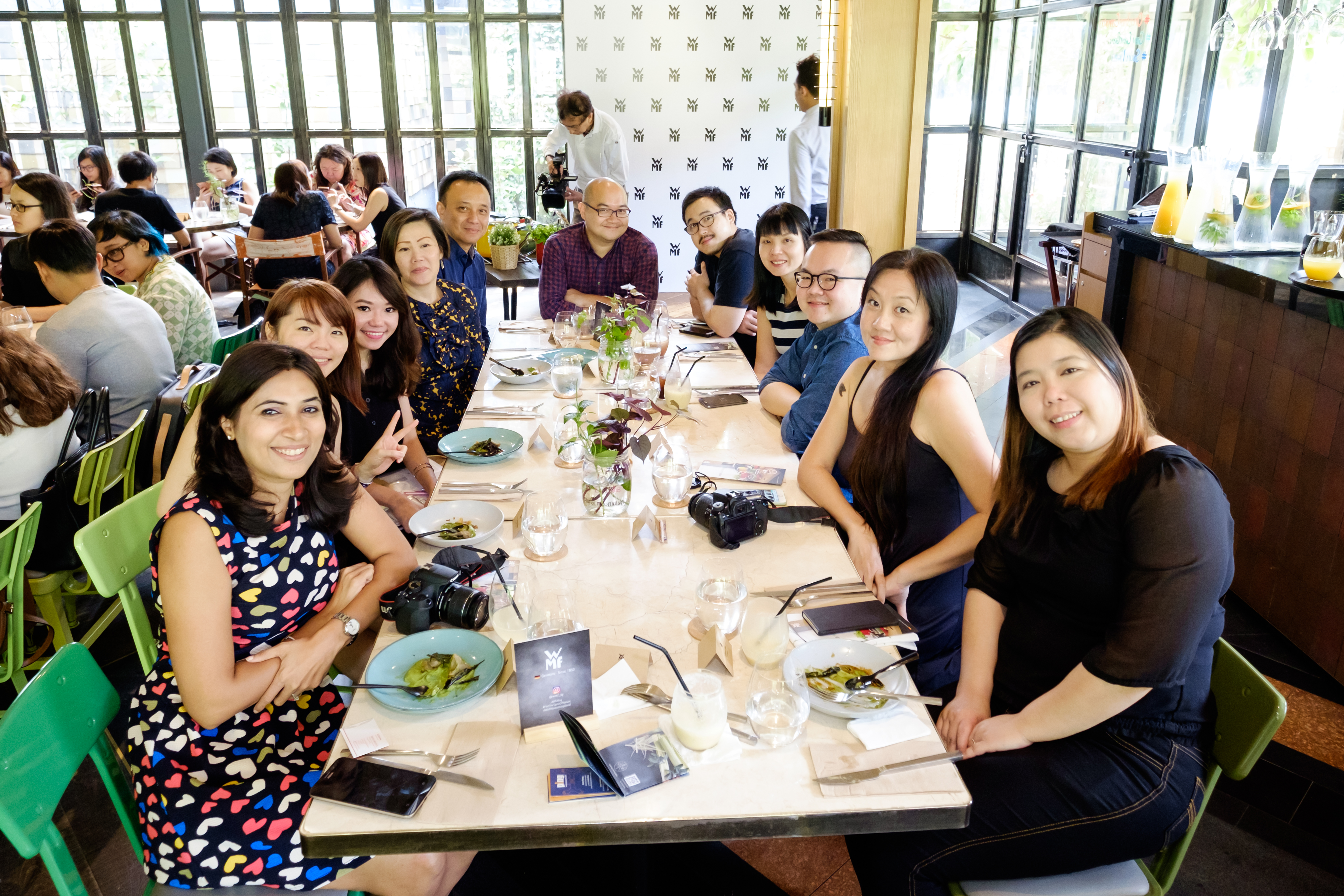 The unique functional ceramic is nickel free, making it safe for preparing baby food and for the people who are allergic to nickel. With its smooth non-porous closed surface, the WMF NATURamic ensures that food retains its natural taste with no residual flavour from the leftover. Less oil required on these cookwares while cooking makes it a healthier choice for people like me who use the little oil.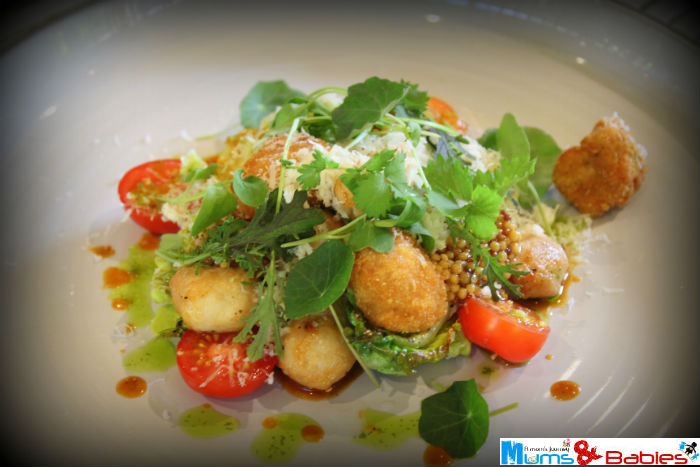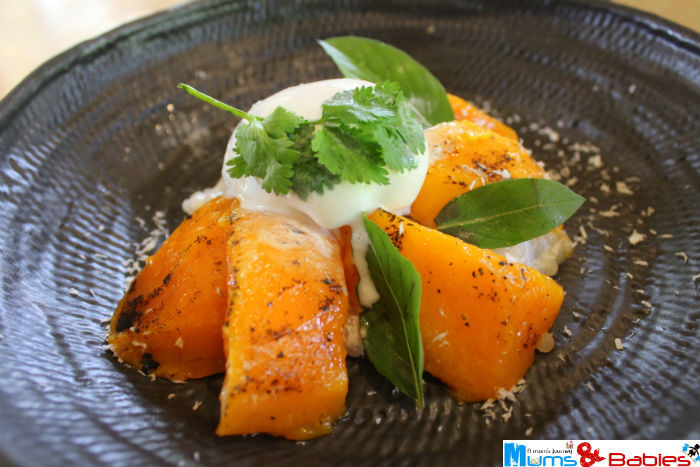 Lovely hand- printed tea cloth from WMF and I am going to use it as a prop sometime soon.
Different variety of home grown herbs used by Chef during the cooking and here the competitions begins.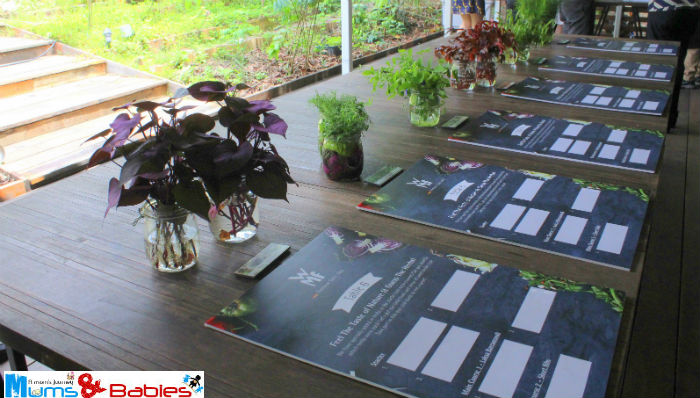 Out table no 5 guessed it all right!! Hurray, we were winners that day.
A Winning shot at WMF NATURamic Launch1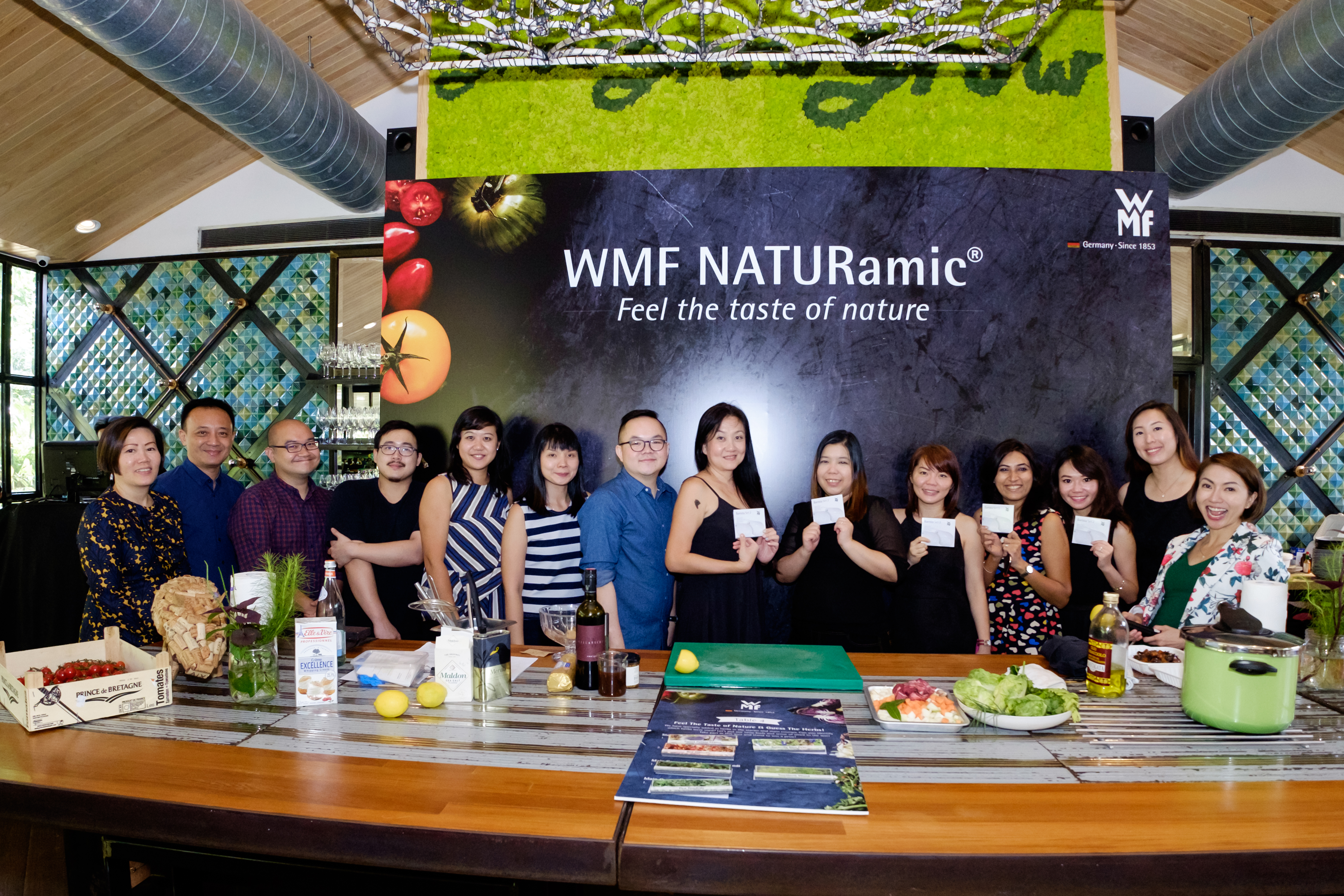 You can find this colourful WMF NATURamic series which is now available at WMF Concept Stores at the following departmental stores:
BHG Bugis
Isetan Scotts
Metro Centrepoint
Robinsons The Heeren
Takashimaya S.C.
Tangs Orchard
Each cookware comes with a 30 year warranty ( on NATURamic material only). More details here on the WMF Website