SmartKids Asia, Asia's largest educational kids' fair, will be making its second run this weekend, following the success of its March edition. In celebration of Youth Day, the three-day event promises an extensive line-up of family-themed activities such as meet & greet sessions with popular characters, free trial classes from leading enrichment centres, interactive activities, inflatable challenges, and even a Scholarship Programme. The activities are tailored for parents with children between 3 and 12 years old. 
A sneak peek into what you can expect at SmartKids Asia – Fun, learning and a lot of freebies!!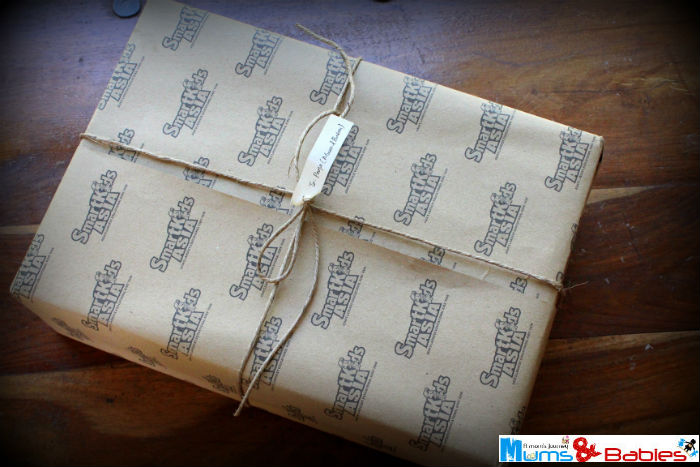 SmartKids Asia
Date: 1 – 3 July (Friday to Sunday)
Timing: 10am – 9pm (1 – 2 July) and 10am – 8pm (3 July)
Venue:  Suntec Singapore, Hall 405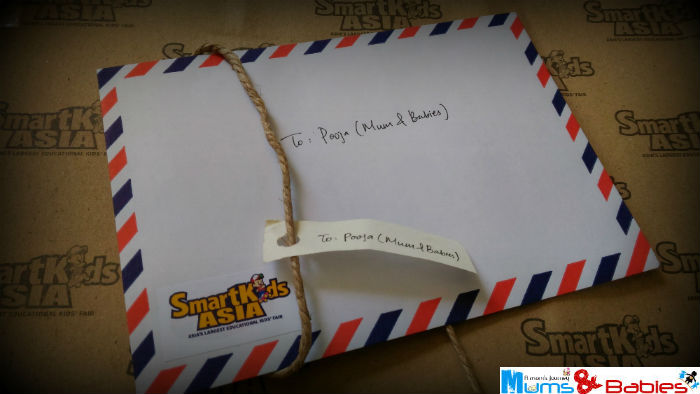 SmartKids Asia will bring forth a set of popular characters: My Little Pony featuring Apple Jack, Twilight Sparkle and Rainbow Dash; Robocar Poli featuring Poli & Amber; Pororo & Friends featuring Pororo, Krong and Petty; and the characters from Sylvanian Families for three days of performances and Meet & Greet sessions.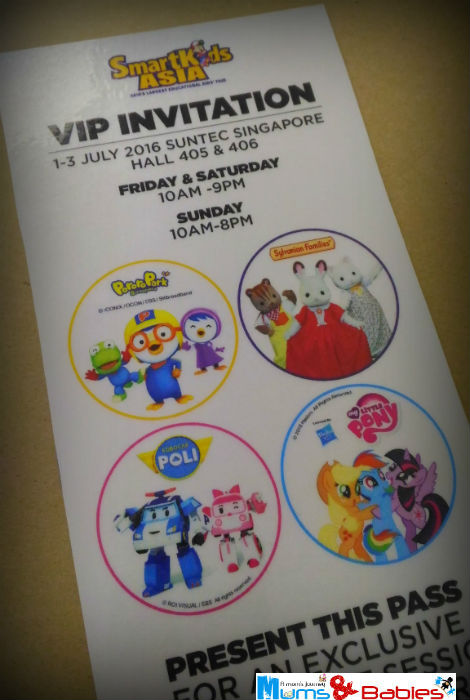 SmartKids Asia is giving out Meet & Greet passes via its Facebook page and online registration channel. In SmartKids Asia's March edition, the organisers received more than 8,000 registrations for the 300 Meet & Greet passes made available.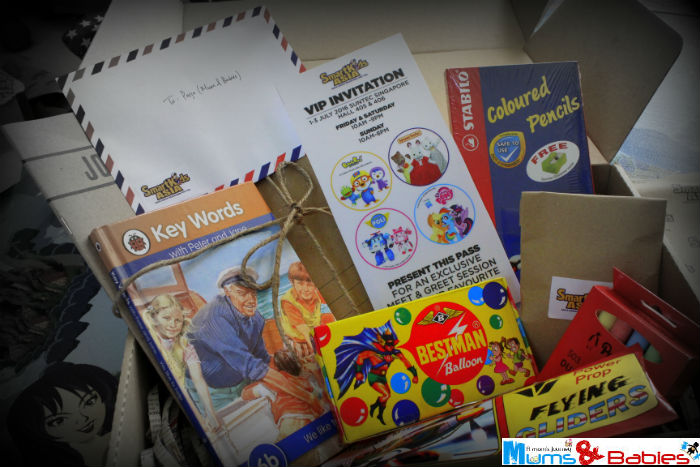 10 Smart ways to enjoy with SmartKids Asia
1. Free Trial Classes:
Three days of trial classes from educational and enrichment providers will happen from 10am to 8pm daily. The full list of activities will be available here.
2. Daily Stage Activities:
A comprehensive set of stage segments from various exhibitors encompassing education, the arts and sports at SmartKids Asia. The full list of activities will be available here.
3. The Inflatable Challenge:
Making a debut at SmartKids Asia, the Activity brings about hands-on activities for parents and children aged 3-7 years old. The activities are brought to you by partners and exhibitors such as eXplorerkid, Sylvanian Families, Legoland and more.
4. Daily Lucky Draws with prizes worth more than $10,000
Visitors will be entitled to one chance in the lucky draw with every receipt of purchase. Happening daily at 7.30pm, $10,000 worth of prizes will include staycations at Furama Riverfront Hotel, iFly passes and many more.
5. Goodie Bag Giveaway (Worth up to $50)
With a total of 1,500 goodie bags to be given away, registrants are to redeem the Goodie Bags on-site from 10am onwards. Limited to the first 500 registrants per day.
6. SmartKids Asia's Fun Passport
The Fun Passport is an interactive activity for children of all ages. Participants are to complete activities from different pit stops held at various booths. Completion of the Fun Passport entitles one to spin the prize wheel with exclusive prizes up for grabs.
7. Princess & Superhero Contest
Following its success in March, the Superhero & Princess Contest will showcase children of all ages donning creative theme costumes on stage. The panel of judges will select the winners based on their creativity, uniqueness and overall appeal. Top  participants stand to win prizes worth up to $1,000. A spin-off of Superhero & Princess Contest, My Little Kebaya Contest will also make its debut at SmartKids Asia on 1 July.
The top 50 finalists will showcase Malay traditional costumes on SmartKids Asia's stage.
8. F-17 Futsal Challenge
In collaboration with F-17, Fandi Ahmad's Academy of Football Excellence, visitors can take part in SmartKids Asia's first 1V1 challenge. Open to children aged 7 to 12 years old, prizes including a Football Scholarship will be awarded to the top players.
9. Youth Day Art Competiton
The art competition gathers children of ages 7 – 12 years old to hone and showcase their design skills at SmartKids Asia. The top three winners will walk away with cash prizes worth $1,000, $500 and $300 respectively.
10. Speak Up! Kids – National Public Speaking Competition
In collaboration with Speech Academy Asia, the enrichment provider that focuses on public speaking for children, and eXplorerKid, the largest indoor playground in Singapore, SmartKids Asia will be introducing the nation's first public speaking competition for kids aged 7 – 12 years old. With prizes worth more than $20,000 to be won, the finals will take place at SmartKids Asia on 2 July for the School Category, and 3 July for the Open Category.
SmartKids Asia Website |  Facebook page