Do you remember how our school time used to be – playing outdoor, slides, swings, sand, stones, rain and drenched in sweat?? A couple of weeks back along with our small family of parent bloggers, we enjoyed a day outing at some of the old school time places through Canon's eye. We started our day at 9am to start exploring Singapore's hidden beauties with Canon power shot G3X and our first stop was this playground-
Dove Playground, Dakota Crescent
At last, we got to explore this playground with kids and it was fun playing those old school games. Daddy won the prize too, hurray!
Old Dove playground is one of the few nostalgic playgrounds which are left in Singapore, you will enjoy the rubber tyre swings and a slide running down in a sand pit. Be prepared to get messy while playing.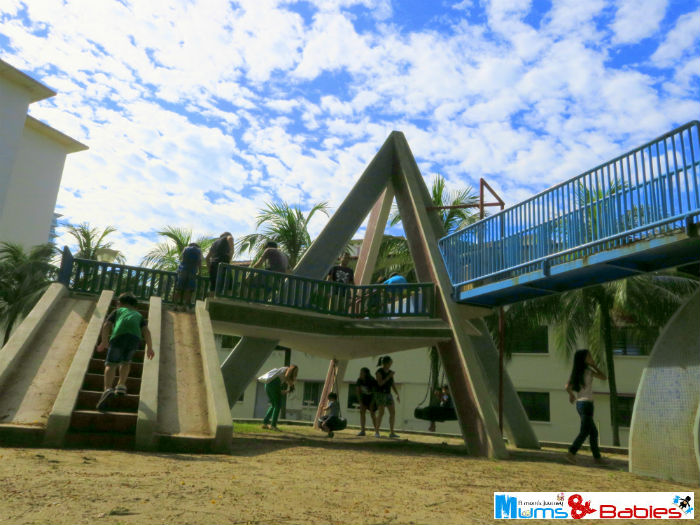 The Old Dove playground was designed by HDB's Mr Khor Ean Ghee in 1979. A few other well-loved iconic playgrounds designed by Mr Khor still stand, such as the Dragon playground in Toa Payoh Lorong 6.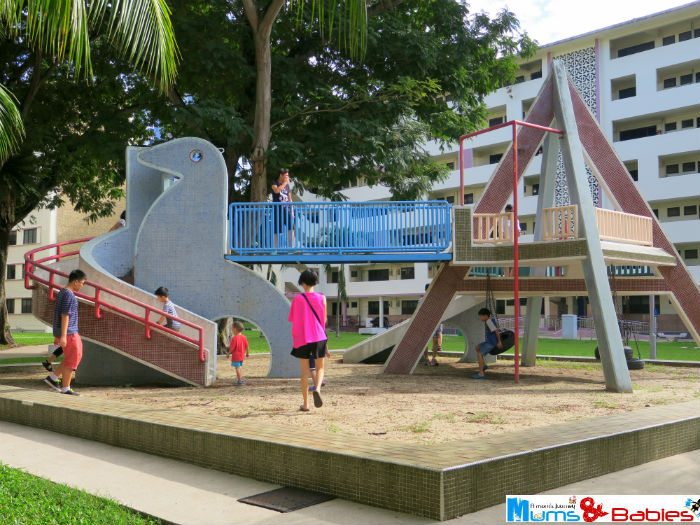 Mumma & Kaira felt on top of this angled playground- How many sides are there in this pyramid?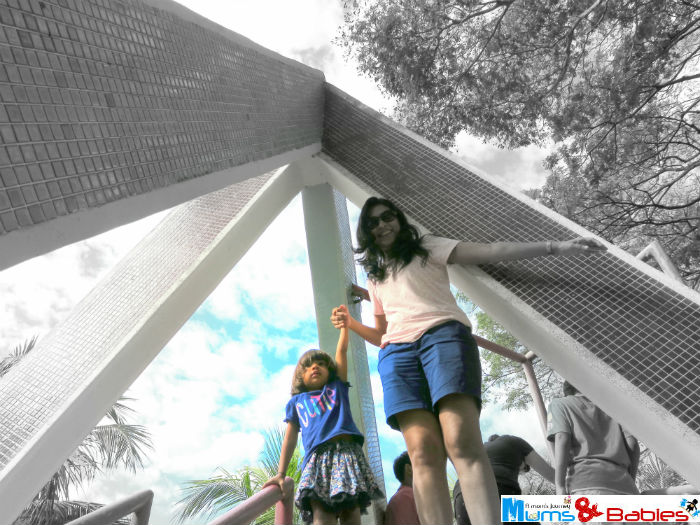 Aayan was already in the full swing zooming down the slide.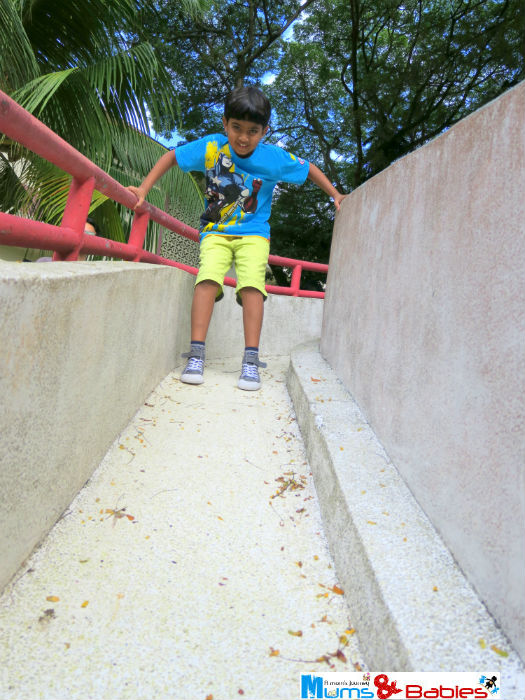 Murals
You will be amazed to capture them and they look like real! All these street art murals by Yip Yew Chong.
We saw – "Amah" and "Barber" and heard there was another one "Provision Store" as well on Everton Road.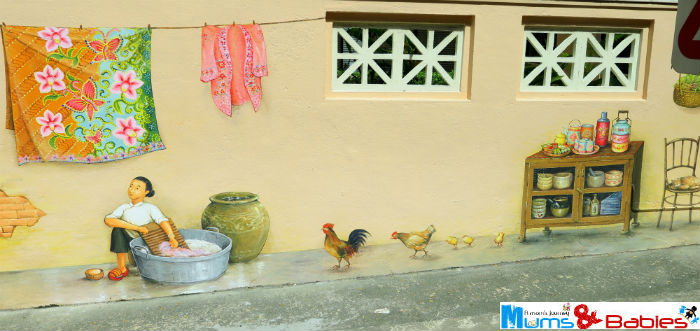 To keep it close to as it used to be, many people advise on the improvement. Like an elderly woman told him how the grooves on a washing board should not cover it entirely. He repainted it for that extra touch of authenticity.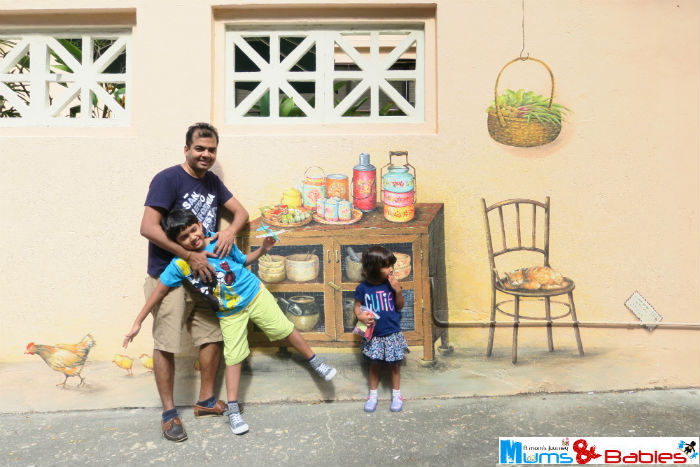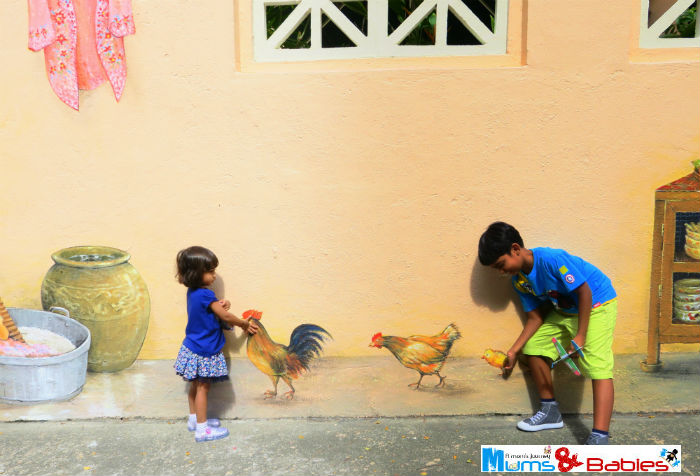 "The Barber" reminds me of the time when there were not any hair cutting salon and it was on the road side. People used to wait for their turn.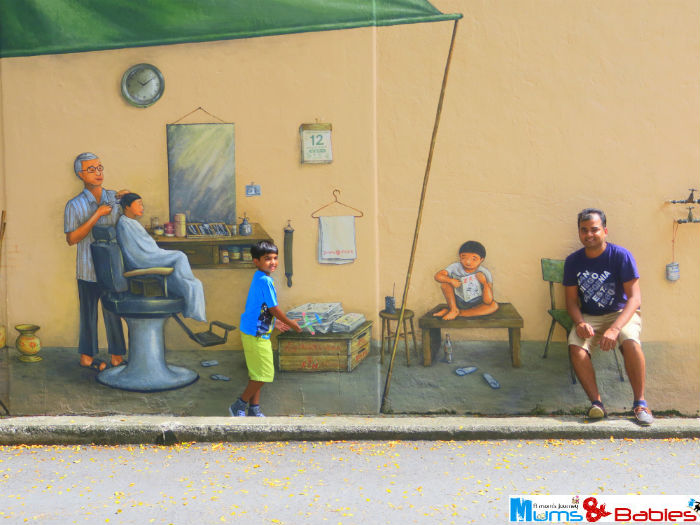 Train Playground, Tiong Bahru
We have been to this playground many a times and Aayan used to call it as "Thomas the diesel engine". You can read here more about it – Train Playground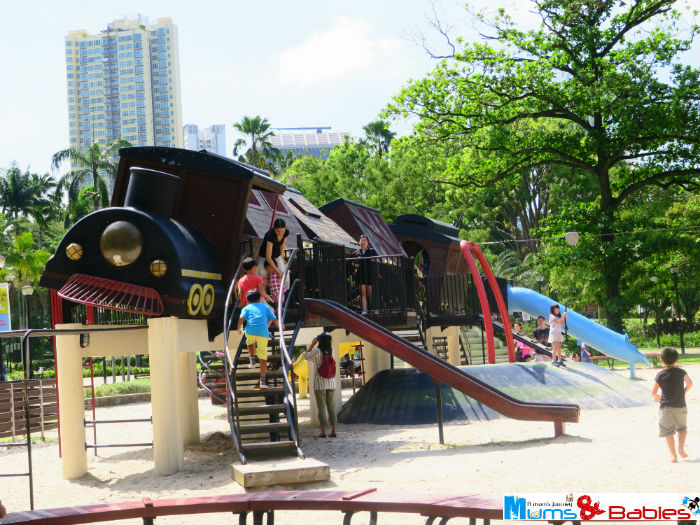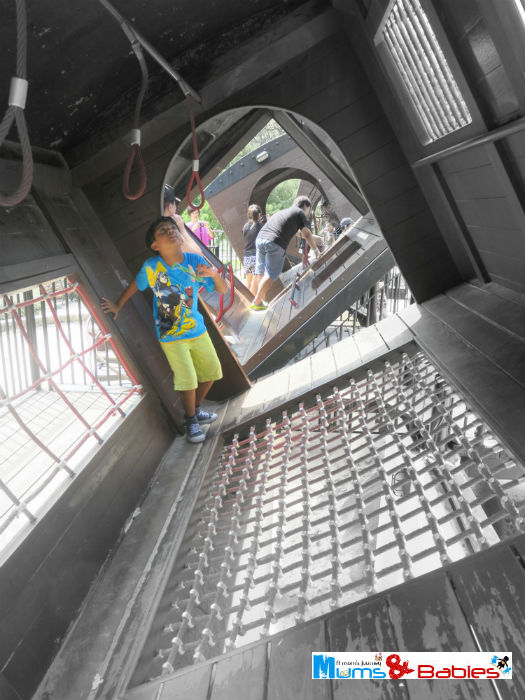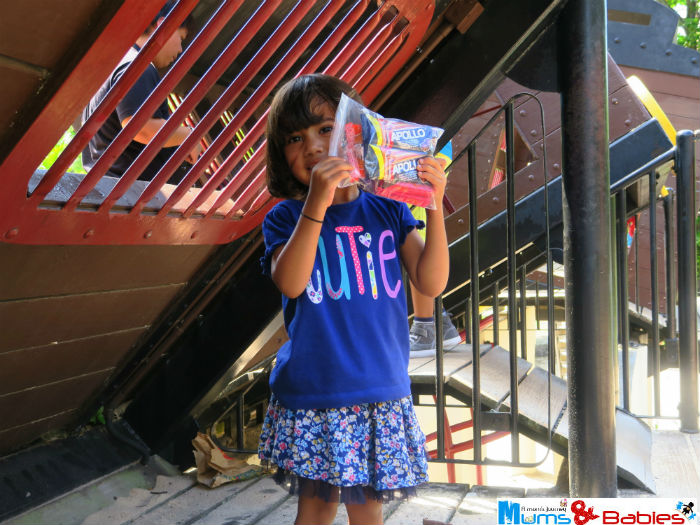 After up and down on the train, maze, slide overloading ourself with Vitamin D. We head back to our bus for the next one on the list- Murals at Tiong Bahru Estate.
I have lived close to Tiong Bahru and didn't check these beauties until now – "Fortune Teller & Pasar" and "Home"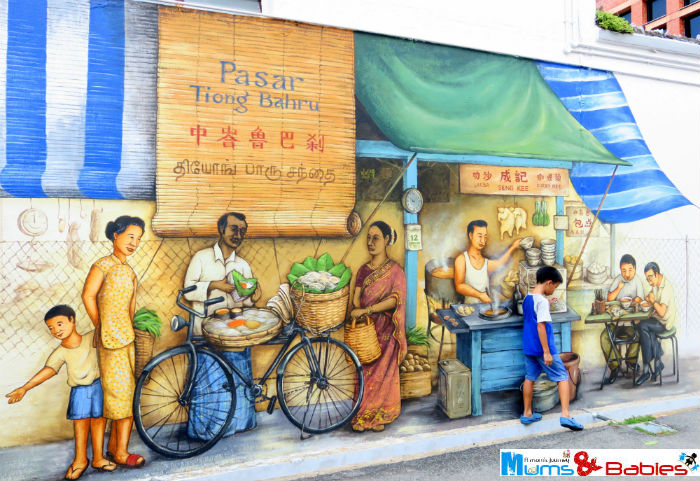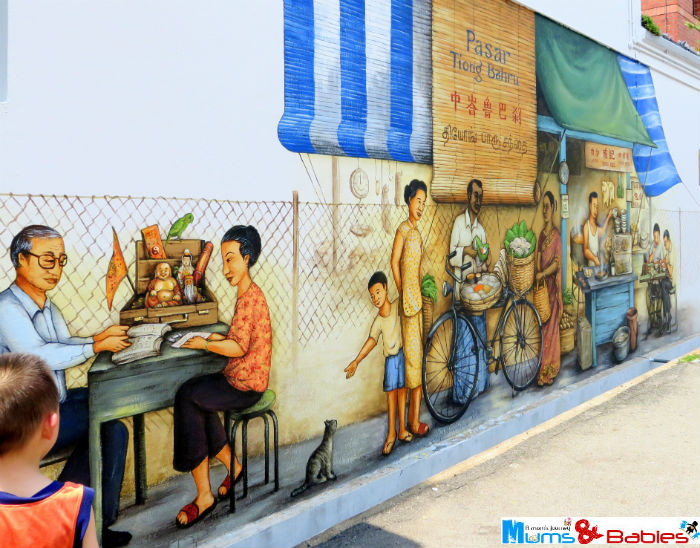 "Home"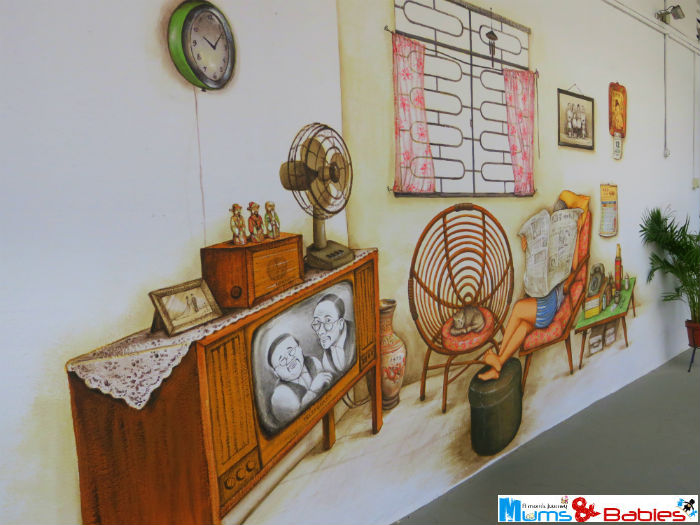 I loved capturing every single place and over 300+ photos on the camera before we hit the hidden cafe in Tiong Bahru "Poteato". 
You can leave this part, if you are hungry as I don't want you to drool over these photos.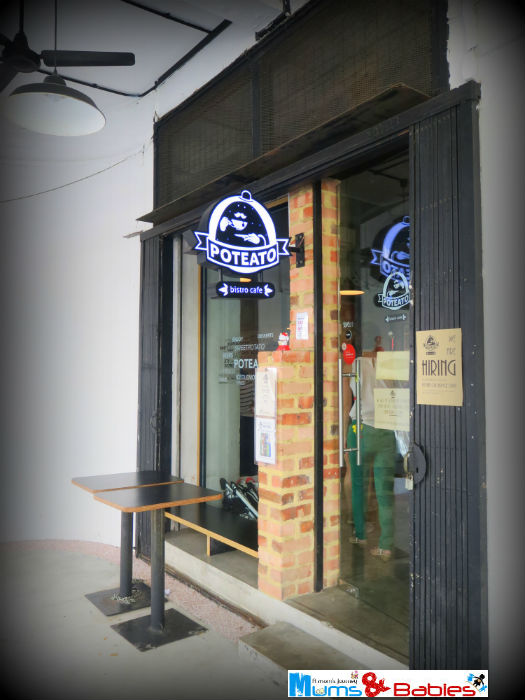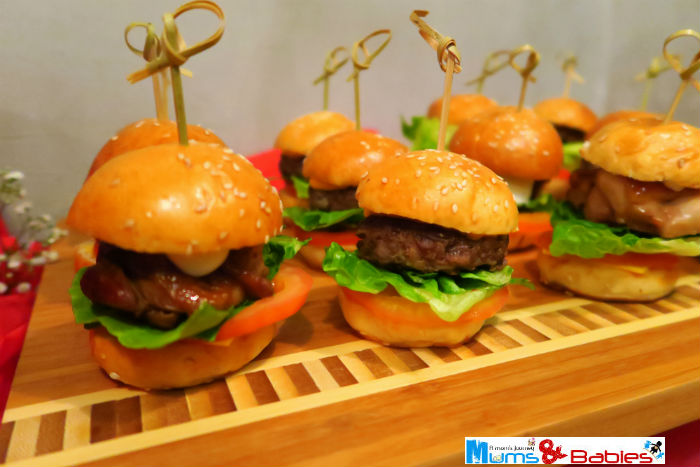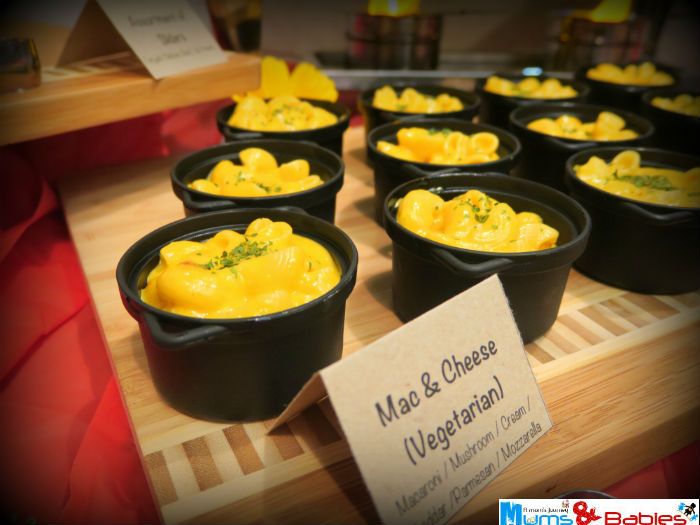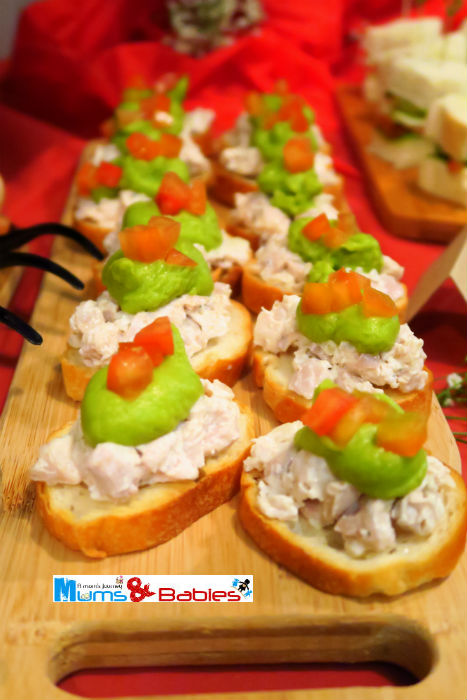 Photo of the day with our small family of Singapore parent bloggers!