School holidays are about to start in a couple of days and most of the parents find this is the best time to plan their holidays, visiting their home country or exploring a new place. Everything seems quite good and exciting when you are planning a trip but the major task is to keep your kids busy while travelling either on a flight or on a train.Trust me, it is not very easy for all the parents! Even though all the flights have screens attached for watching their favourite cartoon, movies, games or for that matter handing over a smartphone, iPod, a tablet is very easy.
There are other ways to make their trip full of enjoyment and a memorable one as well. Try out few of the activities which I usualy try with my kids during the flights or when we are travelling by a train.
 10 ways to keep kids busy while travelling
1. Surprise gift: You can buy $1 toys from a toy vending machines or dollar shop and wrap the gifts several times with newspaper or recycled paper and finally with a gift paper. Ask them to unwrap those gifts and you can plan ahead according to your flight hours. You can pass gifts after every 1 hour or 2 hours.
2. Draw/Write your experience:   This might be difficult for very young kids but it is a beautiful way to cherish the memories they build up with every trip and a lovely way to run their imagination. Read this post.
3. Money Game: You can pretend play with kids and carry some extra coins – as a bank, supermarket, school canteen. Kids will be able to learn counting the coins and it will prepare them for their school as well.
4. Photo albums: Yes, photo albums! Kids love to see their photos, you can show them on your phone but a family album or just your baby album is good enough to bring that smile.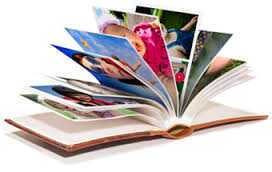 5. Favourite Toy : Always ask your kids for one of their favourite toy which they want to take along with them on this trip and is going to enjoy this trip with them. This doll is Kaira's favourite which she took with her on our recent trip.
6. Stickers : You will not go wrong with it and buy those easy to go stickers from a dollar shop and a diary or sheets for them to paste those stickers.
7.Jigsaw Puzzles : Aayan love puzzles and he can spend hours making puzzles, still he won't get bored. I  remember a couple of times we have got a small pack of puzzles along with the kids menu on board and he enjoyed a lot. I have started taking  few small puzzles for them to do.
8.Activity sheets/crayons : This one is every kid's favourite activity where they love to do colouring on every possible piece of paper. I just take a few print out on any colouring book to keep both of them busy.
9. Story Books : This is another good activity if your kids love reading. Aayan & Kaira have a whole set of a library at home to choose their books everyday before they are off to sleep. Probably this habit is good enough for them to select their own books for a flight.
10. Play Doh : You can make your own playdoh at home with different colours and do you know that playdoh really helps in motor skills development, hand – eye coordination and best is their creativity.
Hope these tips work for you as they work for me!
Enjoy your holidays.
Let me know in the comment section below if you have more ways to keep kids busy.