Much-awaited KidZania Singapore has finally opened its doors to public on 12th April'2016 and this smiling cheeky face says all that we can't wait to enter this fantastic world. KidZania is located at Palawan Kidz City and nearest station is Beach station via Sentosa express.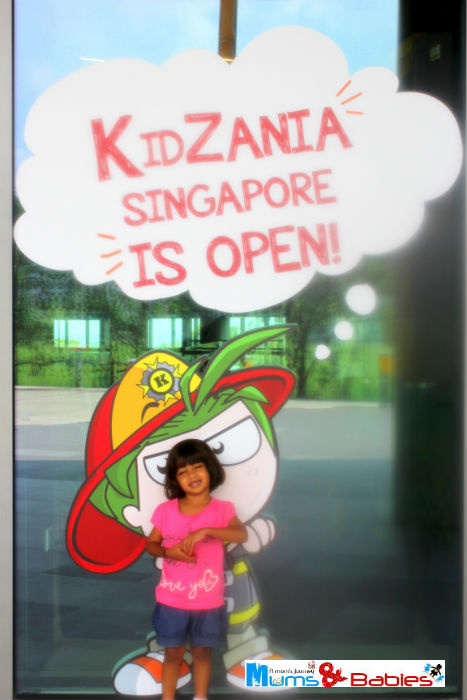 An aerial view of KidZania City!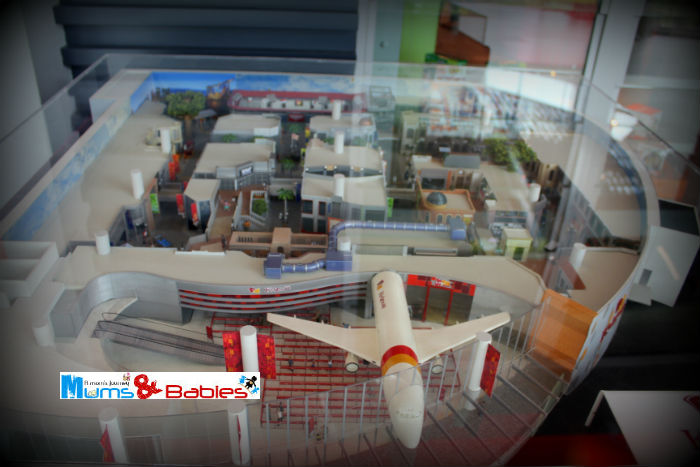 You have reached "KidZania International Airport" and  head over to Immigration.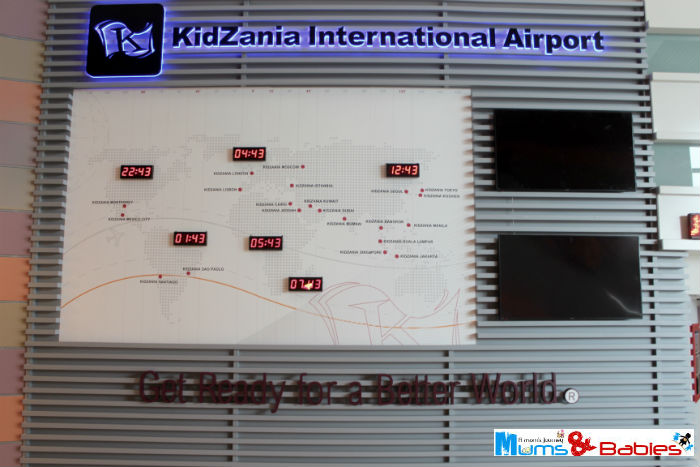 KidZania Singapore
Get ready for a better world but have you got your visa yet?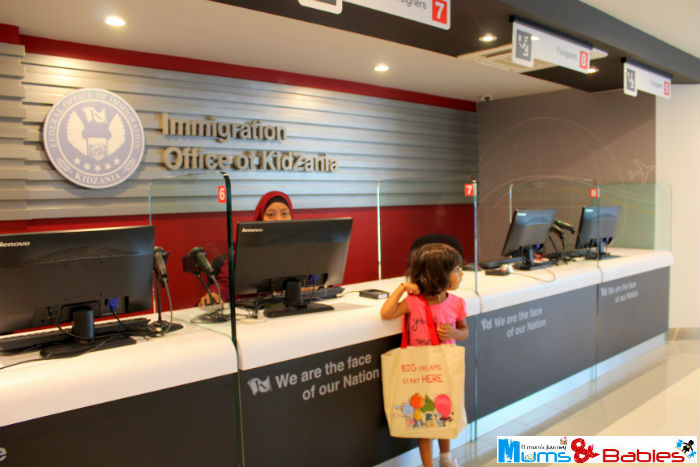 Am I the only one who is checking so early at Immigration Office of KidZania?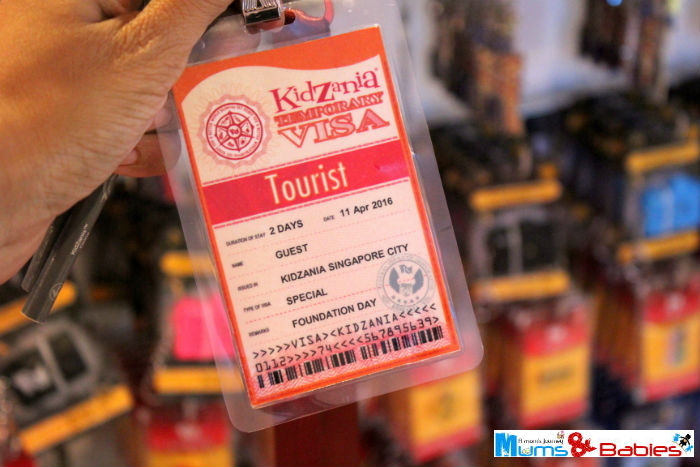 I was the youngest star at the Signing of Memorandum of Understanding between KidZania Singapore, the Singapore Workforce Development Agency, and the Employment and Employability Institute.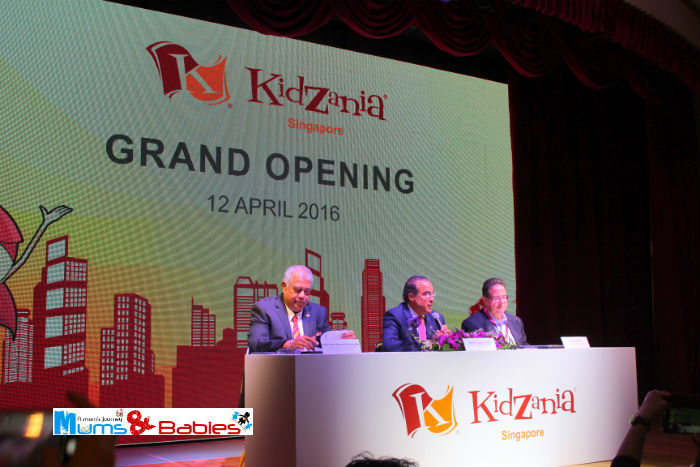 Everyone who will enter is tagged with a Radio Frequency Identification (RFID) security bracelet. Kids are only allowed to leave the park with an adult if his/her bracelet matches that of the adult who accompanied them.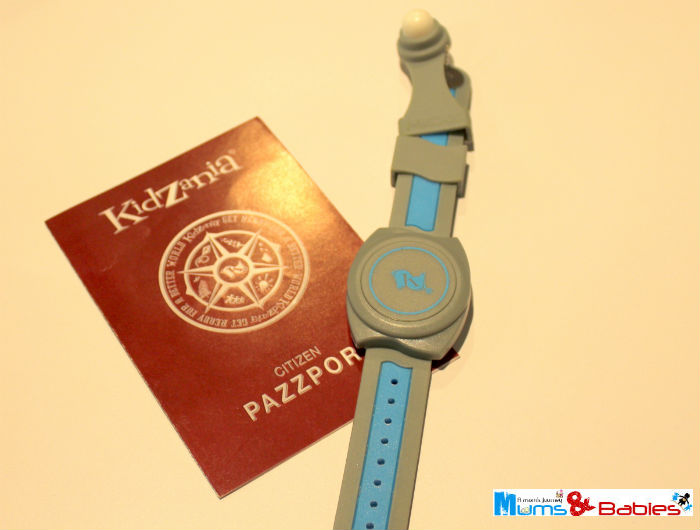 Be prepared to spend at least 7-8 hours as there is no re-entry!
The entire city of KidZania is spread on 2 levels with an endless variety of activities for kids to pretend, play, create and learn on their own. I bet you can't complete everything in 8 hours also.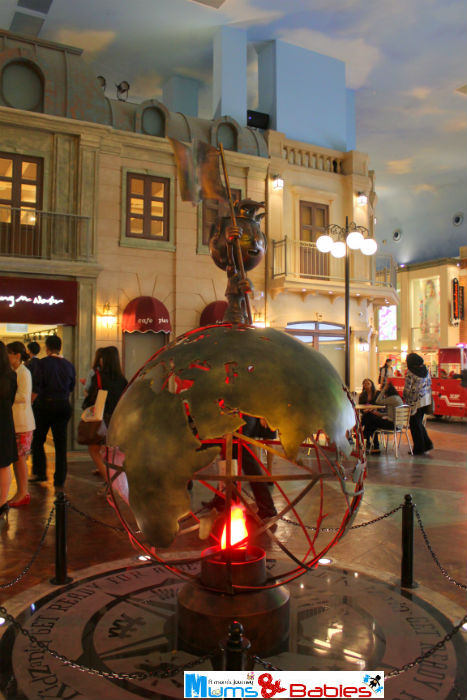 Whichever side you will take here, you are going to find something new and innovative to learn.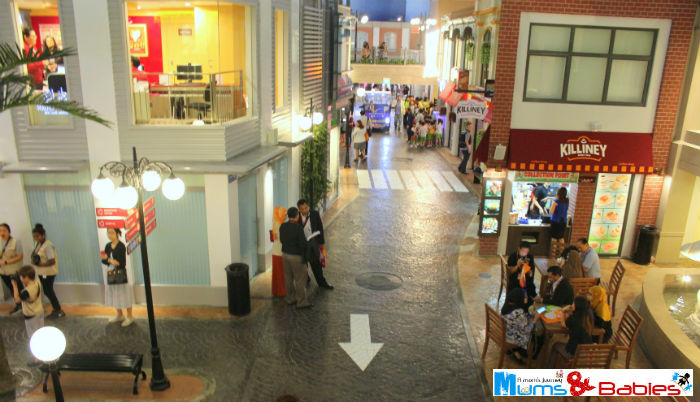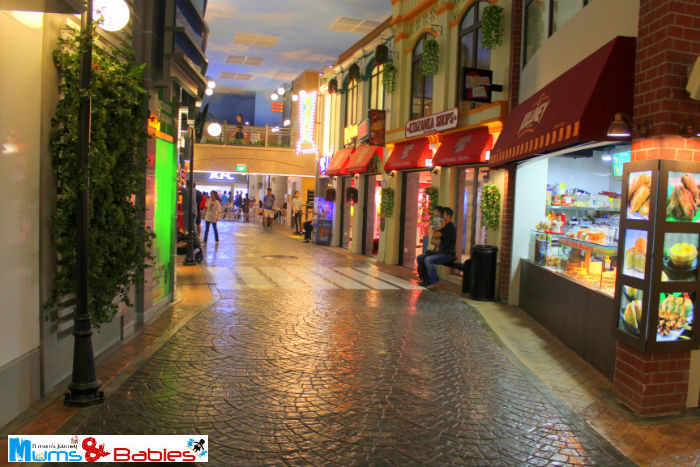 Do check out for this sign before kids Queue up as parents are not allowed to Queue up on the behalf of kids.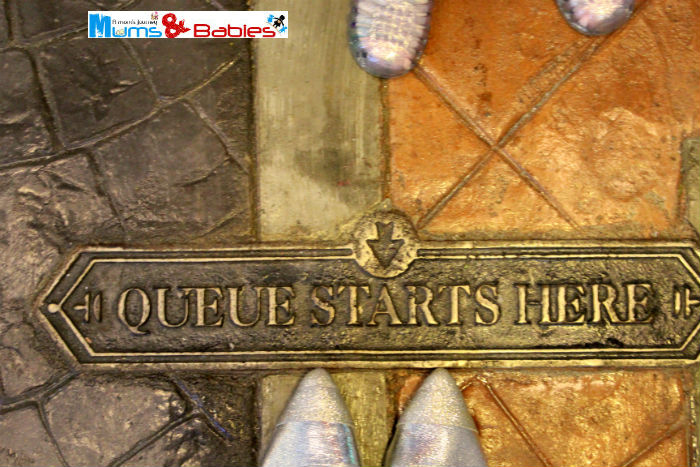 Not sure of which job to start here?  You can sit for skill set analysis (not PSLE) to find out which jobs are recommended for you and get more KidZos when you complete the list of recommended jobs!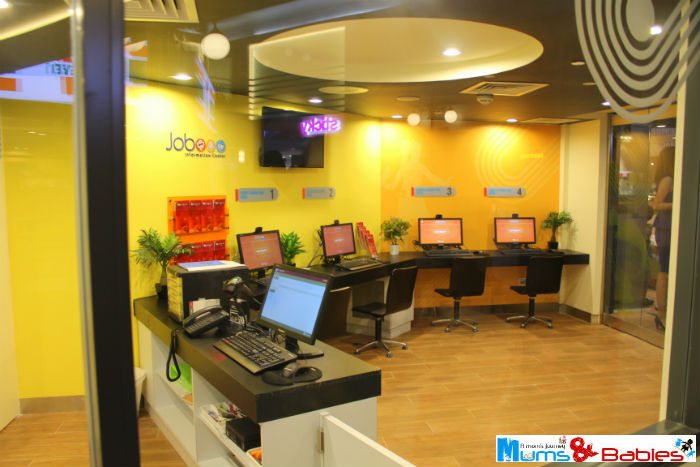 Few of the activities which your kids can enjoy here –
Fire Station
Fire Fighter: The fire is threatening to burn down the hotel. Put on your uniforms, hop on the big red fire engine and get ready to put out the inferno!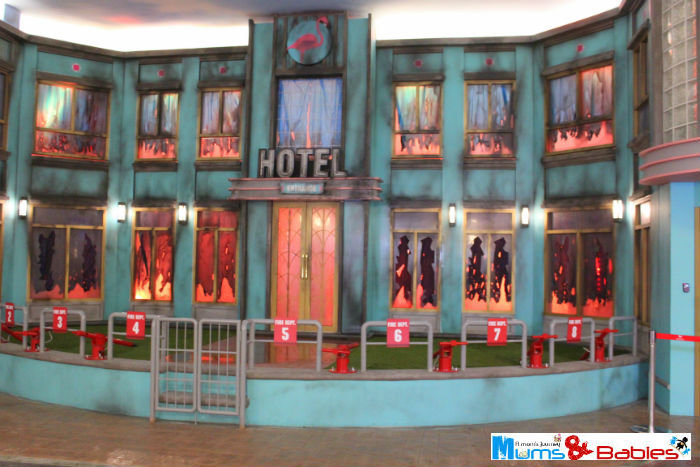 This hotel looks scary with fire on!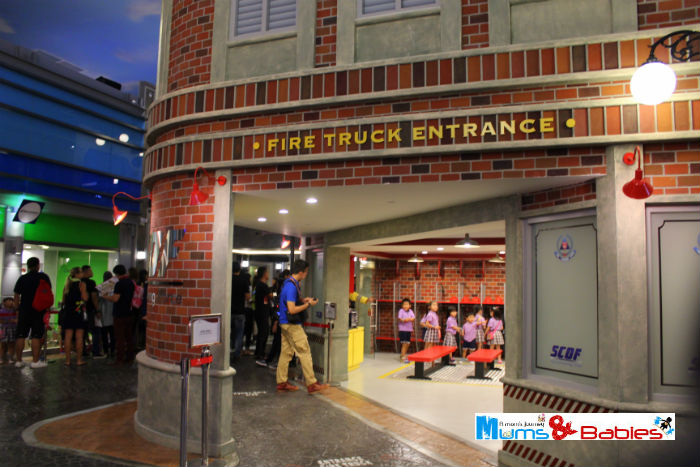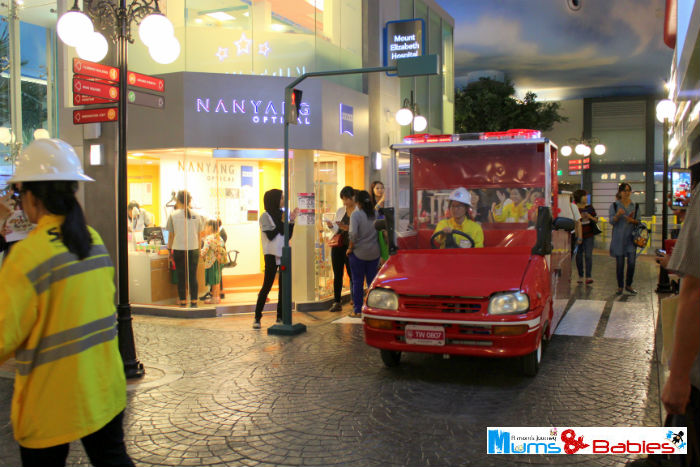 Do check for the height chart before queuing for any activity as you may not be allowed for certain activity for safety reasons.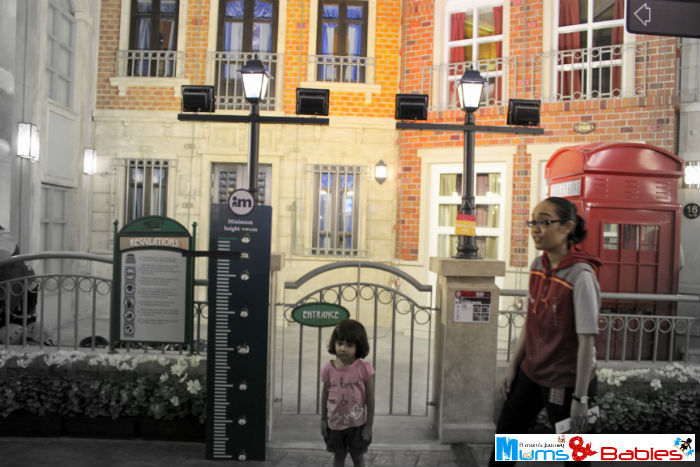 KidZania's own Clock Tower station which has got an hourly dance performance.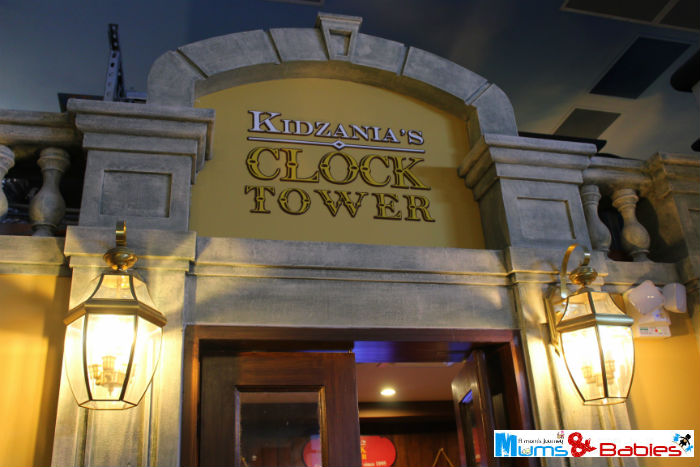 Science Lab
Bacteria are commonly frowned upon, but do you know that not all bacteria are bad? As a probiotics scientist, you will be responsible for the differentiation between the good and bad bacteria, and to use the good bacteria to benefit the health of others.

University
Invest in the power of knowledge and advance your career in the city with a degree from the city's University! Learning never stops at KidZania Singapore.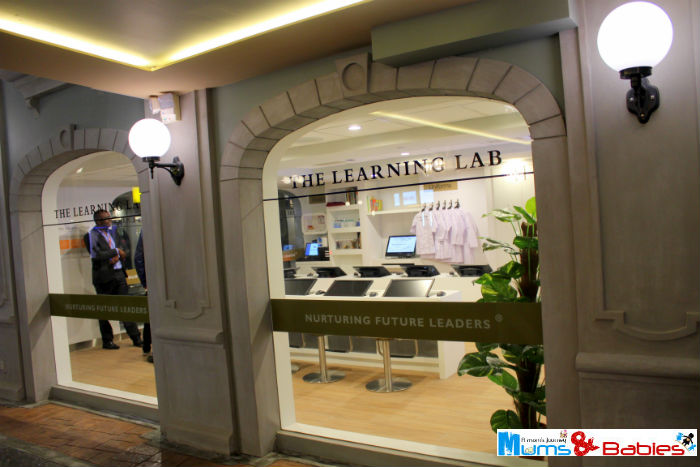 Radio Station
Radio Presenter, Technical Assistant
Be introduced to all of the high-tech equipment used in a live radio broadcast programme and learn how it is used to produce a radio program! Run your very own radio segment as you deliver chart-topping hits.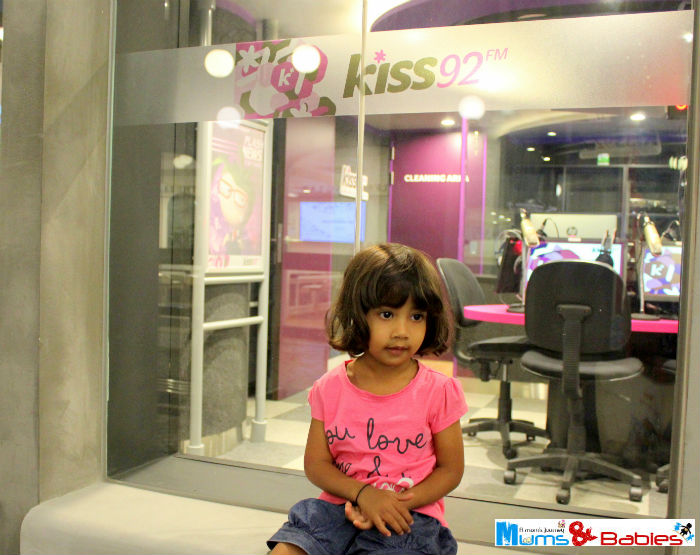 Petrol Station
Assistant Petrol Station Manager
The city cars are depending on you to keep them running. Learn more about the different types of fuel and its applications, as you fill up the cars with fuel at the petrol station.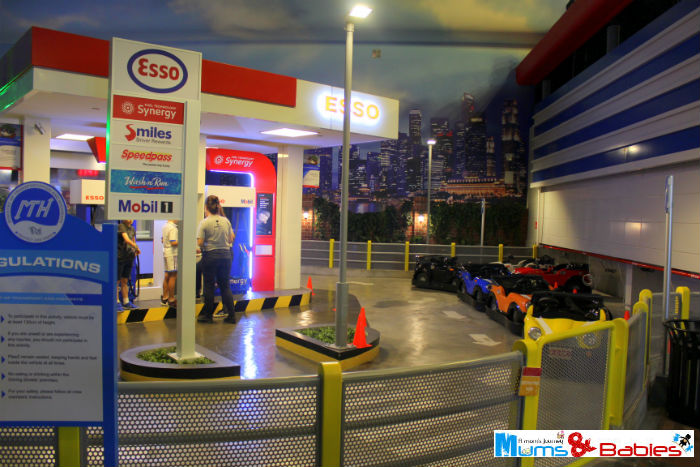 Police Station
Police Officer
Do you have the discipline and courage to protect the city? Ensure the safety of the citizens of KidZania Singapore as you patrol around the city with your fellow officers in blue, and keep a lookout for any signs of danger. Your call of duty might just be around the corner!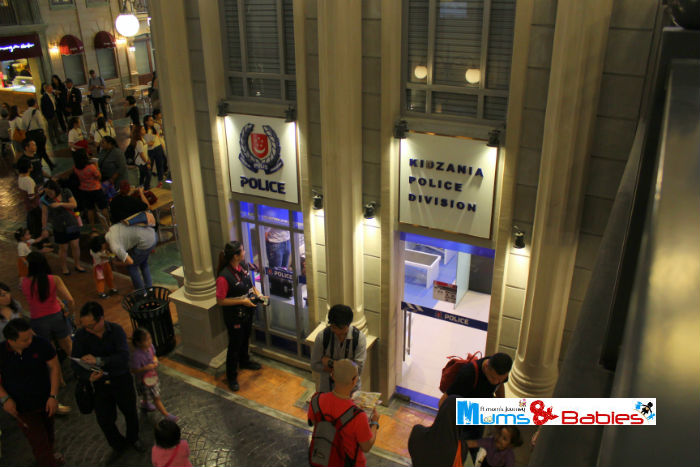 Between all this, my little girl just want to rock n roll!Theatre
Audience
Come on in and enjoy exciting performances by aspiring actors! Adults are welcome to watch the kids put on the show too.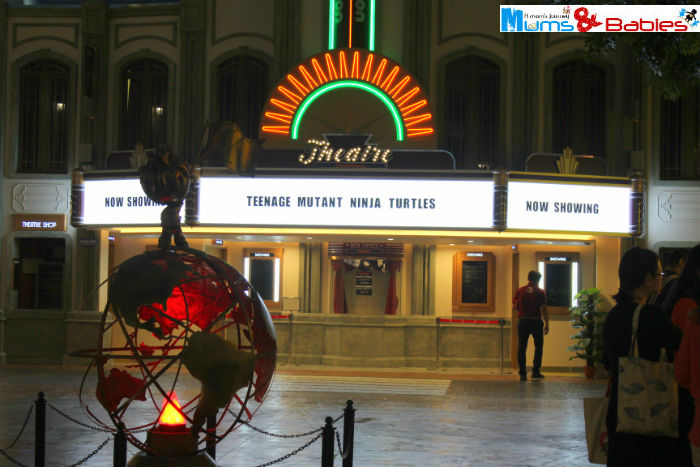 Pizza Shop
Pizza Chef
Create your own pizza, and have the freedom to arrange all of the delicious pizza ingredients on your pizza. Learn more about the ingredients and the dough, and watch it all come together at the Pizza Kitchen.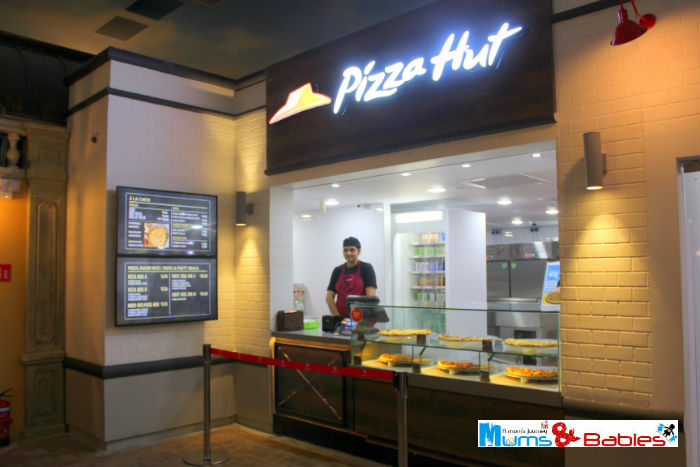 Water Quality Assurance Plant
Water Quality Assurance Specialist, Water Delivery Crew
As a Water Quality Assurance Specialist, you would have the important task of testing the purity of the city's drinking water and ensuring that it is free of bacteria and chemicals. After which the crew will ensure smooth delivery of the water all over the city.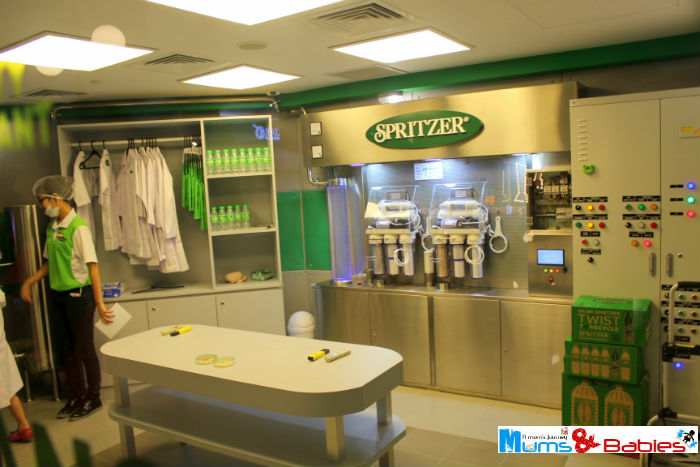 KidZania's Parent's Lounge
Exclusive for parents and no kids allowed here.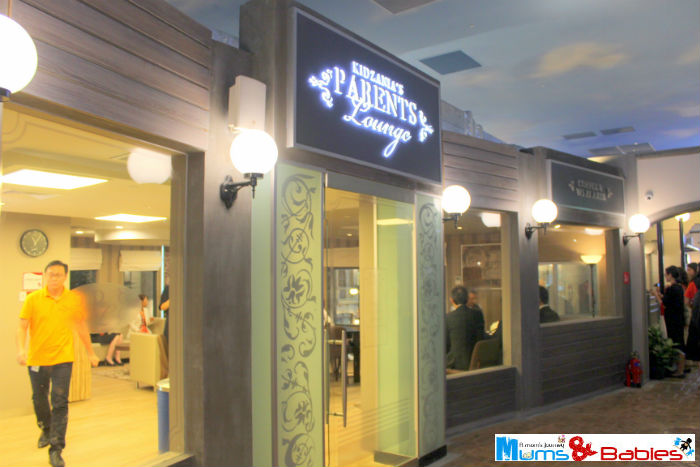 Coach Station
Tour Guide, Tourist
Be a Tour Guide and show tourists all the sights in KidZania Singapore! Or hop on the Tour Bus and witness the monuments and landmarks in KidZania Singapore as a Tourist! Adults can join in the fun too.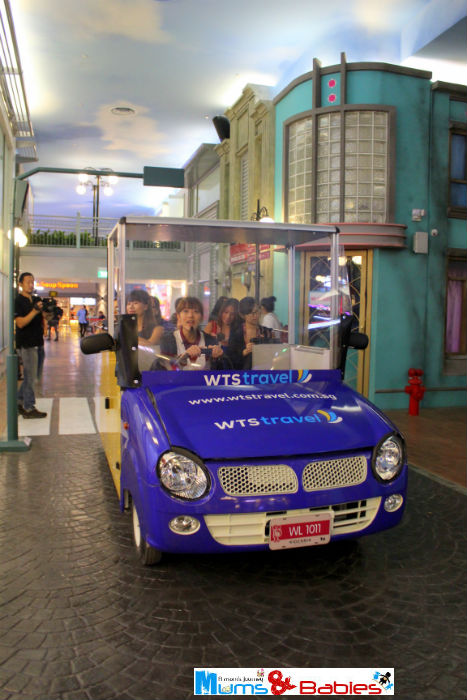 Toddlers : For Age 4 and below
Kindergarten
Customer
Best suited for children aged 4 and below, the Kindergarten is stocked with toys and bouncy surfaces for the little ones to discover their skills and abilities. Do look out for our variable programmes as well!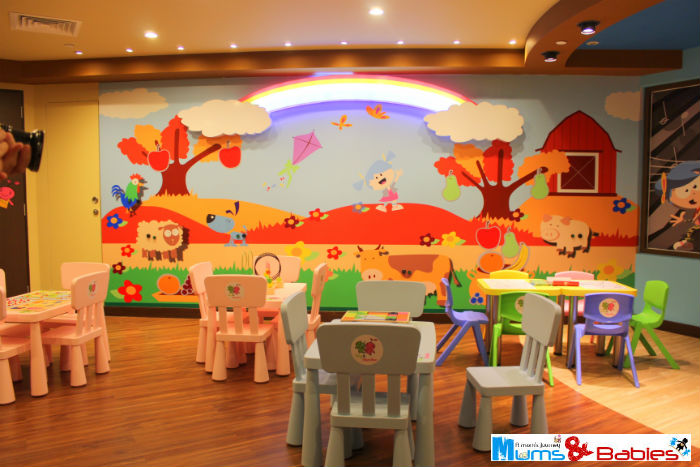 RightZKeepers Residence
Similar to  Kindergarten, the RightZKeepers Residence is perfect for kids aged 4 and below to explore and have hours of fun within the different rooms of the RightZKeepers Residence. Variable programmes are also available for both adults and kids to participate in.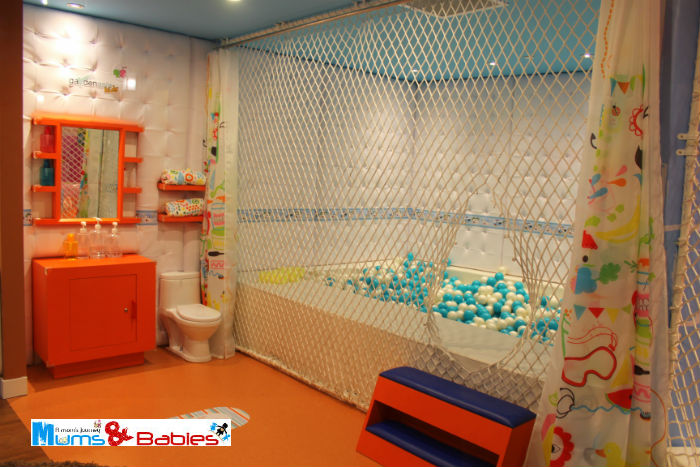 Enjoy your day at KidZania
Kids will receive 20 kidZos and a bank card with a value of 30 kidZos. The kidZos act like  money within KidZania and can be used at various stations. You can top up at Departmental Store.
Grab your Kidzania city map
Wheel chair Accessible
Lockers Available at the entrance
Parents Lounge on Level 2
Wifi available at certain area- Your phone network will not work inside
Food Stalls are available but not very cheap
Baby Care / Nursing Room on Level 2
Overall, KidZania has everything to keep your kids engaged and entertained but it is quite difficult and tiring to cover all the activities in one day.
Since, I have two kids – one age above 4 years old and another one younger than 4 years. It seems a bit difficult to manage as my little Kaira can't play most of the activities and Aayan won't go all alone to activities.
If they can consider annual or weekly passes, so that kids can return to explore more every time. Paying for an adult is a bit expensive when we are not allowed to do anything along with kids.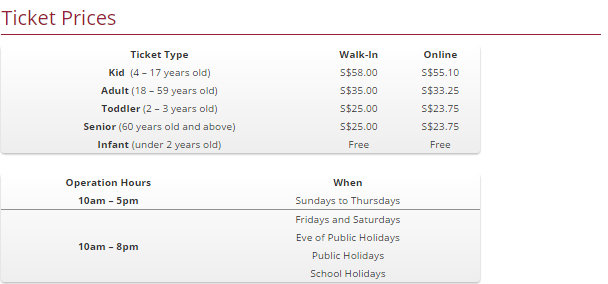 KidZania Website| Facebook Page
Zanku!