Batman vs Superman fight is on!!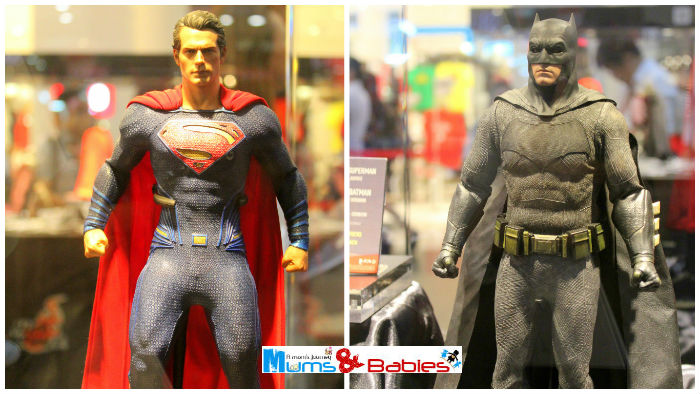 Whichever side you're on- Dark Knight or Man of Steel– fans of DC Comics await the most anticipated action-adventure feature film of the year, DC Comics' Batman v Superman : Dawn of Justice, coming to cinemas tomorrow 24th March'2016 from Warner Bros. Pictures.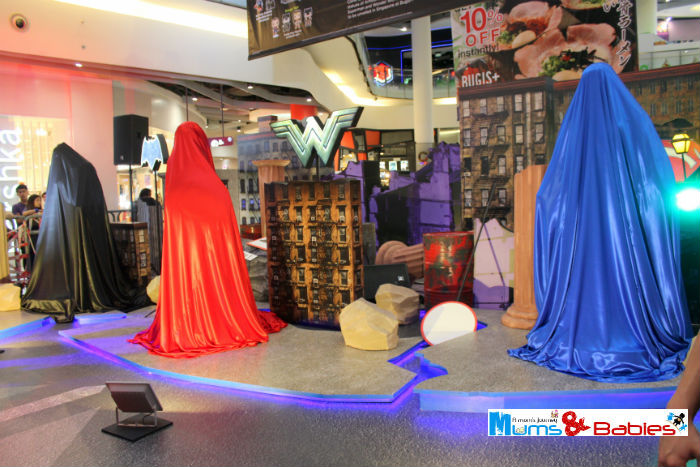 You can catch the 1:1 life-size statues of Armoured batman, Superman and Wonder Woman as well as a replica of the latest Batmobile, Batman's armoured vehicle until 3 April at Bugis+ Level 2 Atrium and Clarke Quay.
Aayan was really excited to see his superheroes and you can make out from the photos.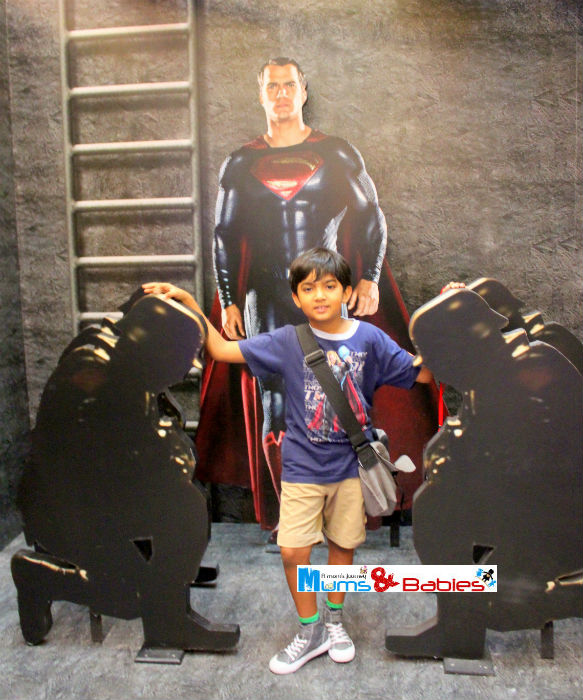 My little girl posing with her dad!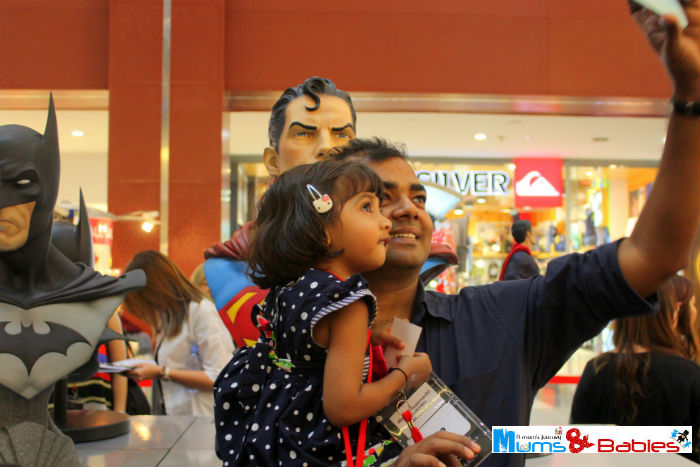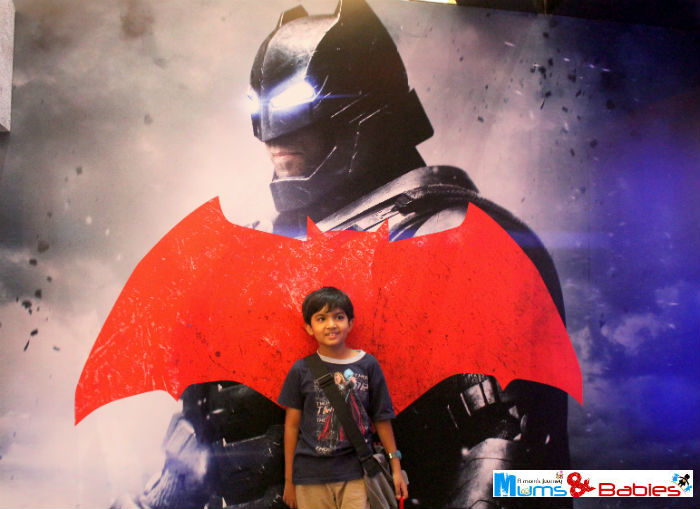 Click as many photos as you wish here.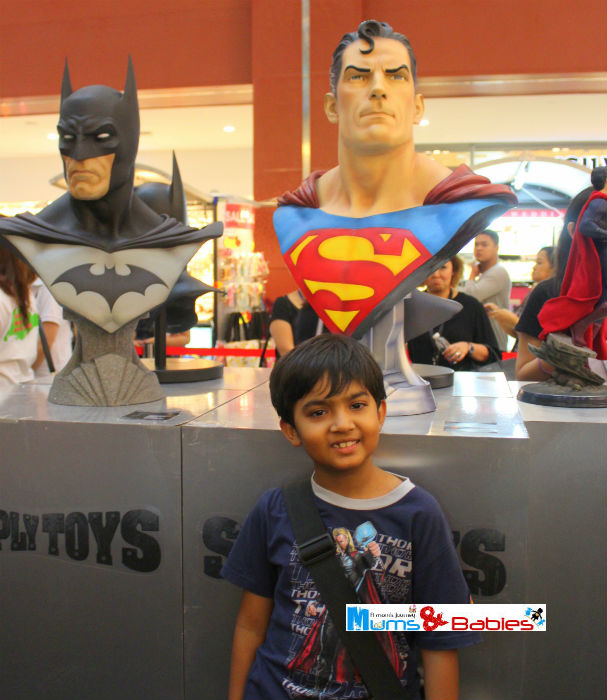 You can live out your hero fantasies at the motion-controlled game zone which immerses players in different battle scenes from the movie. Also, you can experience the thrill of hurling the Dark Knight's signature batarang weapon at villains, while fans of Superman can use The Man of Steels' heat vision to clear obstacles.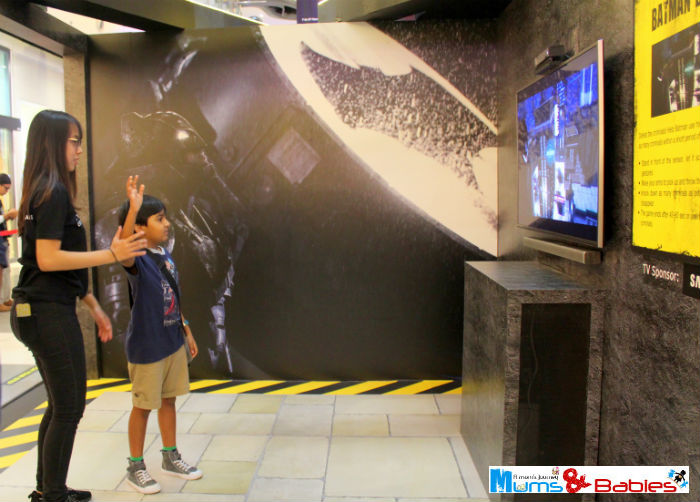 Fight is still on between the fans!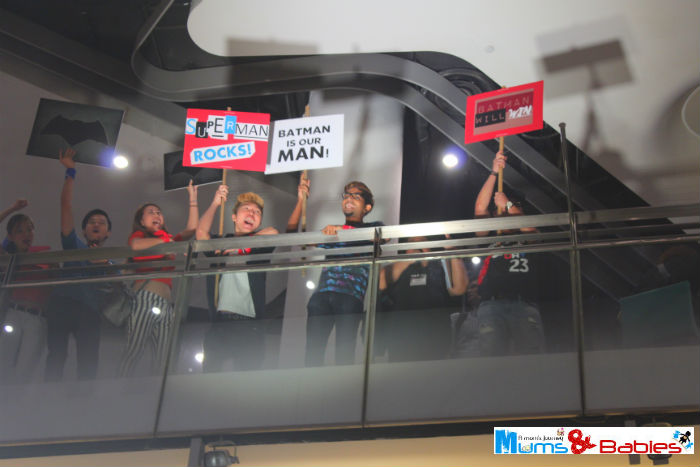 You can redeem an exclusive collectible with a minimum spending of $ 180 over a maximum of three combined receipts on the same day at 16 Capitaland malls. There are a total of four designs in the series, namely Batman, Superman, Armoured Batman and Wonder Woman. Shoppers who have redeemed the full set of collectibles can participate in a lucky draw. Two lucky winners will each receive a pair of air tickets to Hollywood in Los Angeles, United States, and enjoy an exclusive Warner Bros, VIP Studio tour.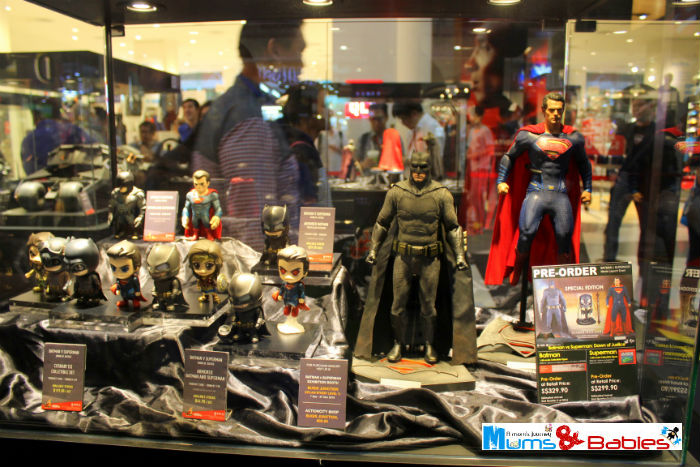 Capitaland's head of marketing Steve Ng, Singapore's Marketing Director Diane Chan and Pacific Licensing Studio Partner, Director Wallace Tay at the media launch.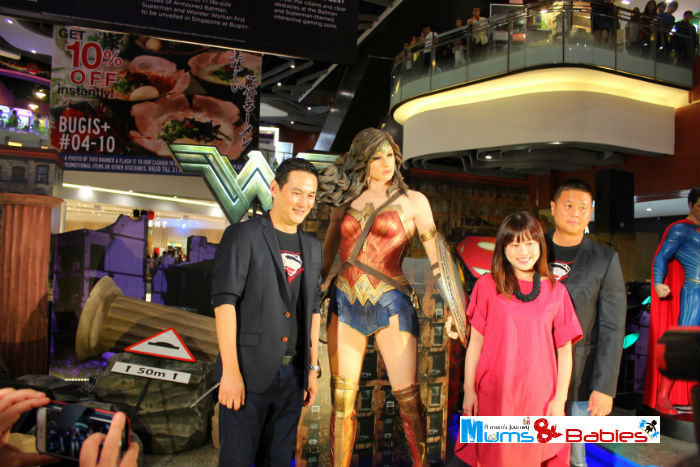 All eyes set here on the stage!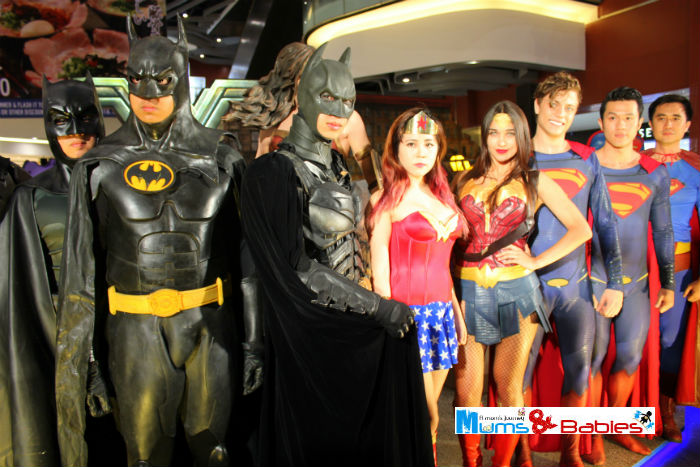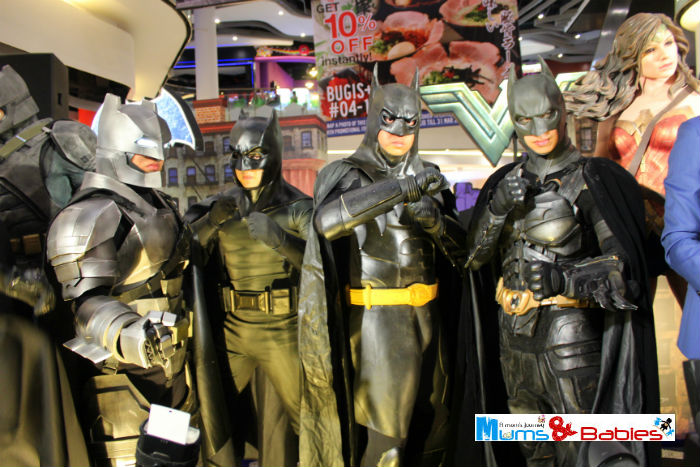 We too got to click some photos before we miss the chance to pose with Superheroes.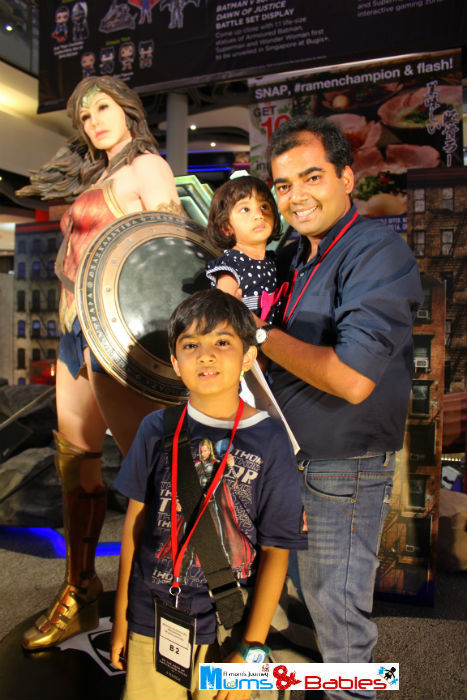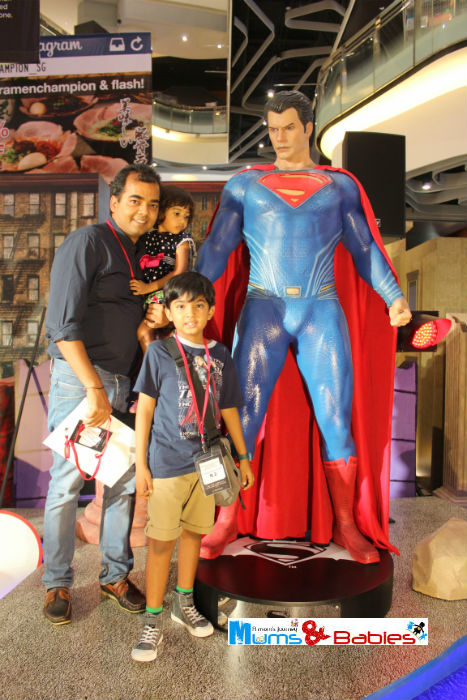 I too thought to have a click with Wonder Woman.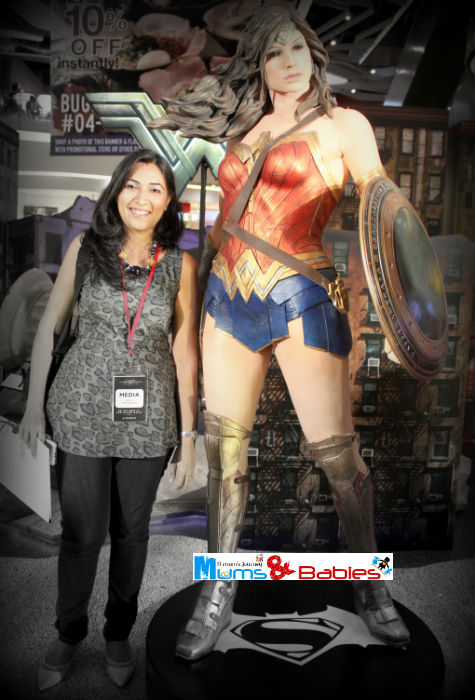 We headed to Clarke Quay to unveil another exciting surprise for fans – Batmobile
Batman's sidekick Robin once said, "No policeman's going to give the Batmobile a ticket." Given the iconic status of Batmobile, fans of the Cape Crusader should not miss the chance to pose with this lean and mean fighting machine when the replica of the Batmobile  featured in the movie vrooms into two Capitaland malls –Clarke Quay & Westgate.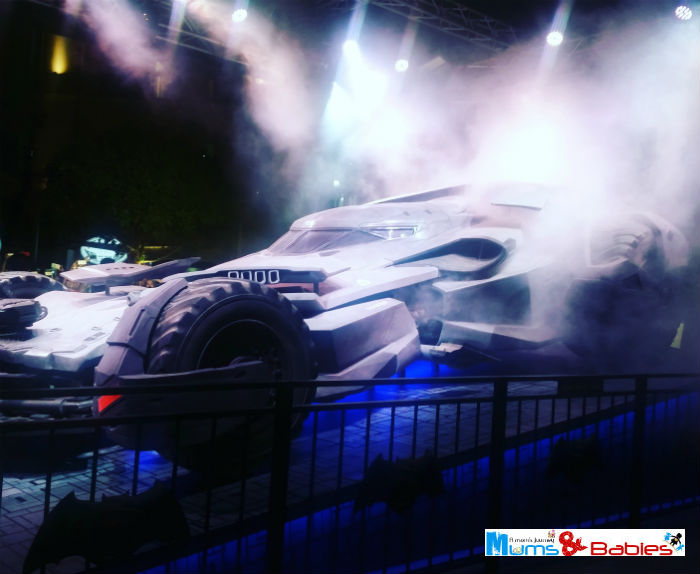 You can catch replica of Batmobile at Clarke Quay and Westgate.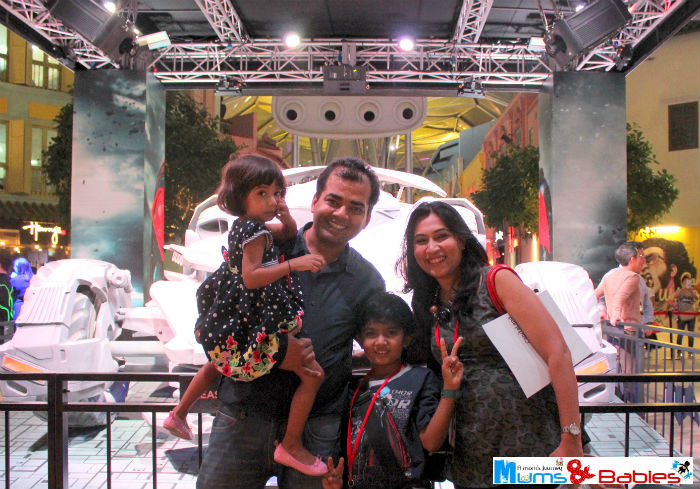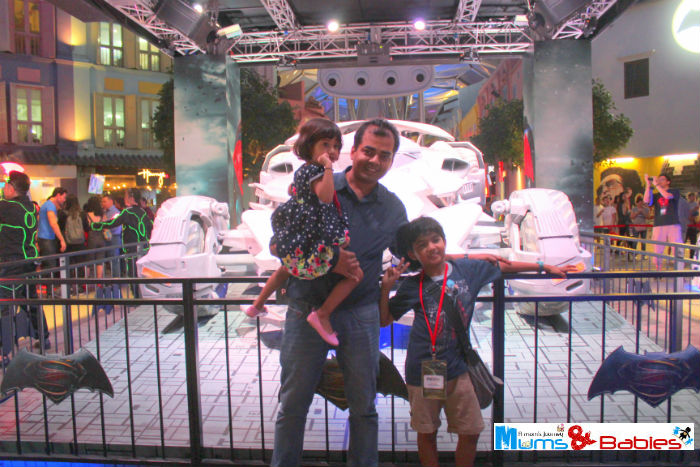 With my dear friends – Angeline and Geraldine!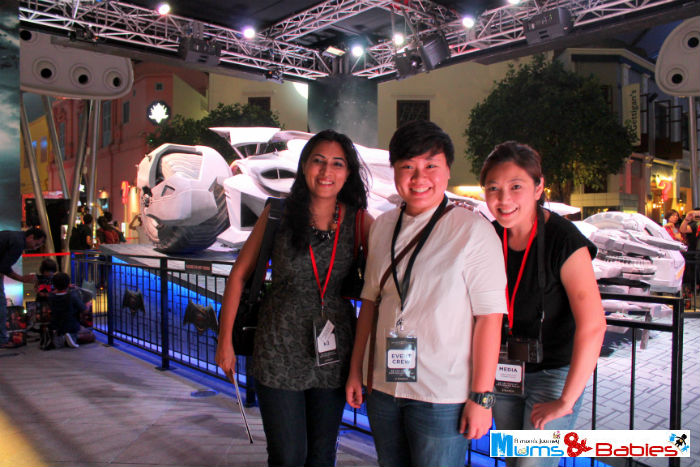 Head tomorrow to Cinema and enjoy Batman v Superman: Dawn of Justice!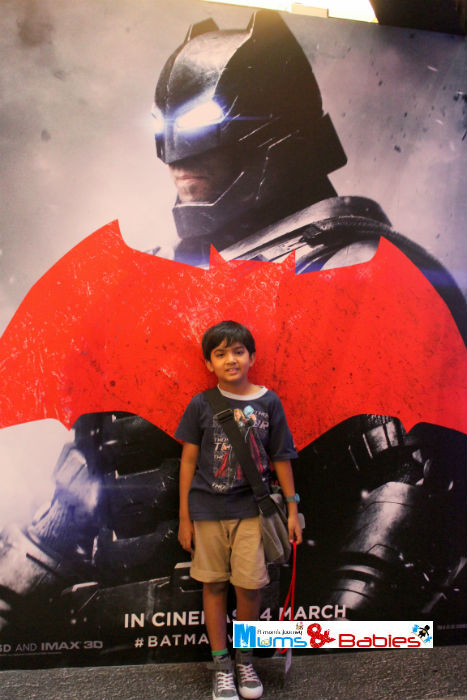 {Media Invite}