Today I was looking for few papers and found this artwork in one of the notebooks. Aayan loves to do artwork be it some craft, photos or anything constructive. Aayan did this during our last year train journey to "
Vaishno Devi
" when he was 7 years old and he is always very much fascinated with train, cars and aeroplanes!!
Nothing new as all boys are in love with train toys, Thomas track and endless list!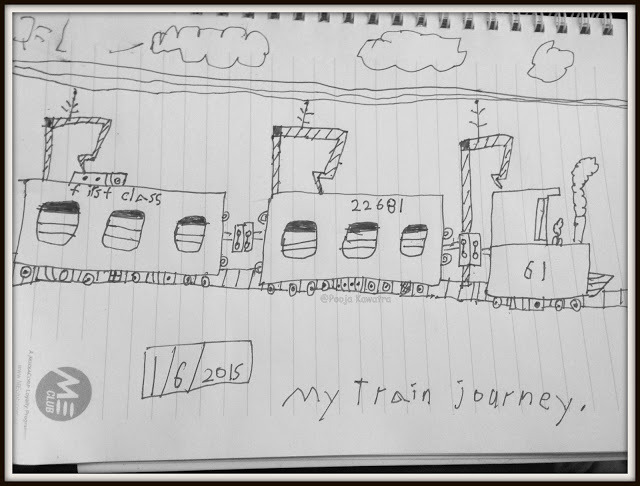 Aayan really has a creative mind and can memorize the places he has visited. This one he drew sitting inside the train and if I remember he would have seen the train once or twice from outside when we had a stopover for few minutes.
We really encourage and love his work with those intricate details he never forgot to miss. I feel these little pieces of art they create during in their younger years are the masterpiece for life.
## This is one of the first post with my kids art work, will try to continue sharing and preserving their art work.