Welcome to Canon Imaging academy!
  We got to know that apart from attending the classes (photo clicking and video), if you are keen in     photography or you are a photographer you can actually rent their Studio at the Canon office for just   $25 per hour.
   Well! I tried to squeeze all the photos displayed into one frame as they were really beautiful and        full of colours. My photo is not doing justice to it.
We had a scrumptious buffet waiting for us and rather it was more killing as a food blogger when you know you can't eat it without getting a right click..!!
–  At Buffet don't click the whole thing on table, try to focus on best few.
–  Always click under the best natural light or if in evening use your phone light to enhance the natural light while clicking a photo.
–  Add garnishing to enhance it
–  Always try to click one or two closer photos
– You can use oil for glazing and extra shine on your food.
**This is clicked from my own Canon camera.
Just place a couple of pieces on your plate as colour is so beautiful and I have placed a piece of pineapple on it to use as a garnish.
Yummy salad – I tried clicking it on my plate but it was not looking nice as it looks in a big bowl but taste heavenly.
In this fruit platter, I feel strawberries are the best to give most vibrant feel.
Since it was a Christmas gathering, how can we forget the Christmas log cake.My share of cake with some props.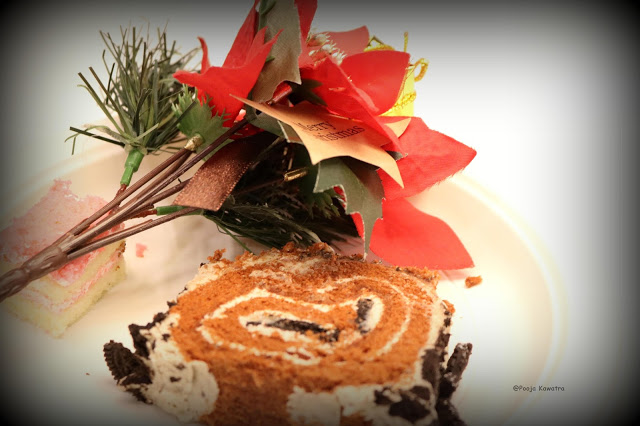 While we were busy learning the skills, kids were enjoying their Christmas decoration.
Our very own personalized photo frames for Christmas – all handmade! Good job daddy and kids.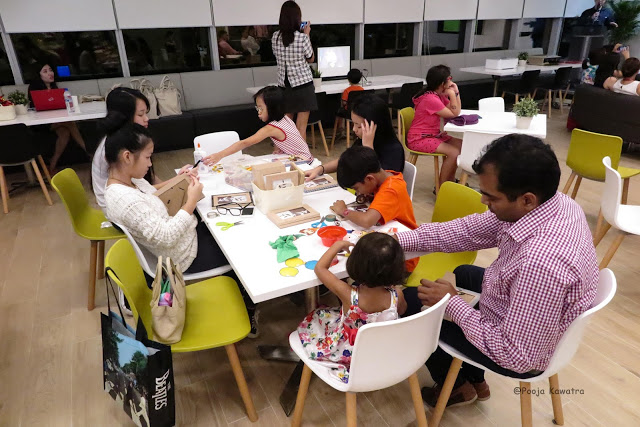 Masterpiece!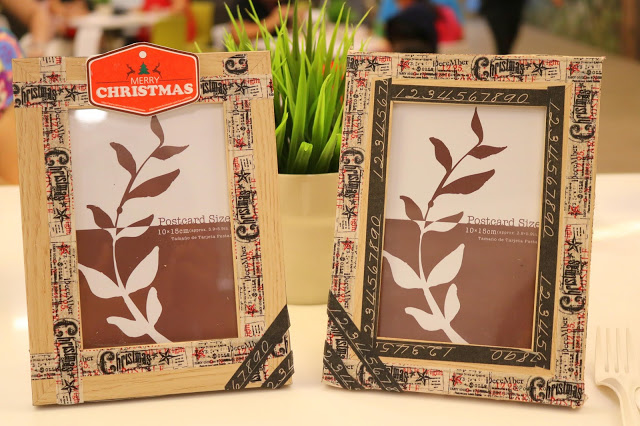 My little model for the day!
Don't get confused with the food photos not my work!
Thanks Canon team for inviting us and we got to learn many more new tips. Aayan & Kaira wants to say "Thank You" to all friends from whom they have received the Christmas present.