Few years back Cetaphil® was just a brand for me but now it became a part of our daily routine. I first bought it when my son's skin turned quite sensitive and his paediatrician recommended us to switch to a gentle wash. It was a typical " NO NO" to all baby wash, lotions, cream and baby powder. Our switch to Cetaphil® has improved his skin over the years but it was terrible to see our little one in a pain.
Thanks to Cetaphil® for sending this lovely range for normal skin and stay tuned to see what is inside the box!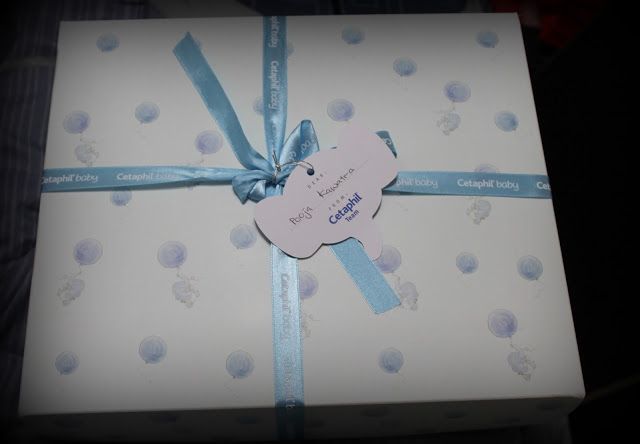 Some of us would have definitely tried Cetaphil® for themselves or their little one. Cetaphil® range of cleansers, moisturisers and sun protection products belong to the Cetaphil® family of skincare solutions developed for use by dermatologist worldwide for over 40 years. Cetaphil® shares a well-established medical heritage and its iconic Cetaphil Gentle Skin cleanser was originally founded by a pharmacist in 1947.
Cetaphil®, the No. 1 dermatological skincare brand in Singapore, is proud to announce the launch of Cetaphil® Baby.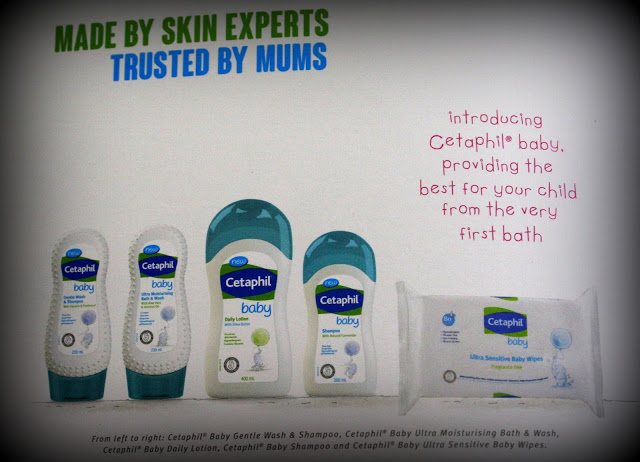 It is suitable for babies with normal and healthy skin, this new comprehensive range of products from Cetpahil® comprising of Ultra Moisturising Bath & Wash, Shampoo, Gentle wash& Shampoo, Daily lotion and Ultra sensitive baby wipes. Cetaphil® skincare expert have formulated every product in this line to be free of parabens, mineral oil and colourants, to give your child's skin the nourishment and care little one truly deserves.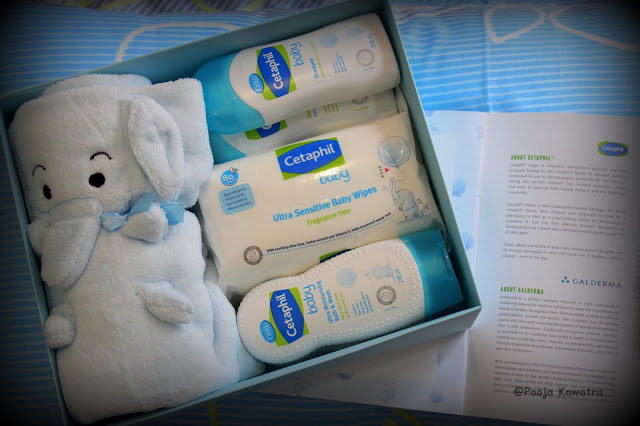 This is the actual size of all the bottles and the baby wipes I will be reviewing and sharing my view.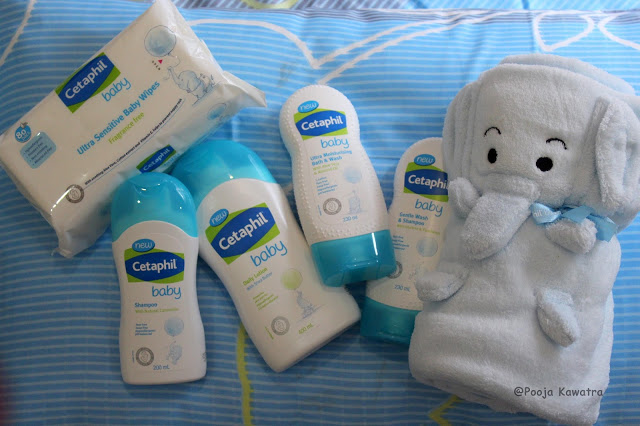 First thing which I have noticed that all the bottles have a very easy to open and close flip cap which is very useful while giving shower to your little one specially when you are holding your little one with one hand and opening the bottle with other one.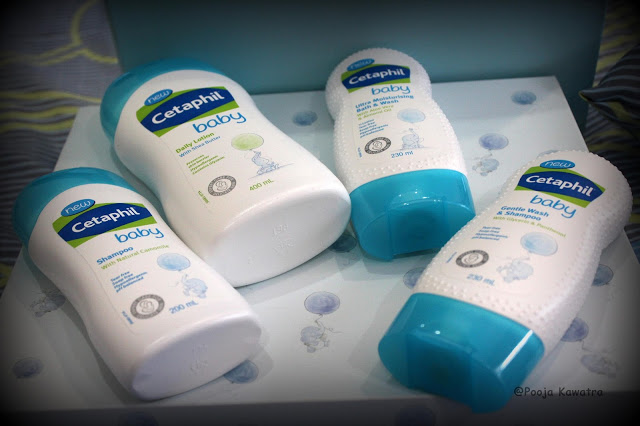 Secondly loved the anti slip grip on these bottle which is so convenient when giving shower. While using it I thought why this design has not been used earlier for baby products. It must be really easy for mommies.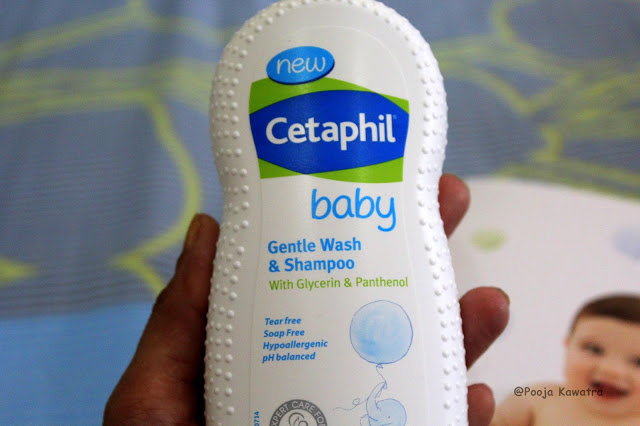 Cetaphil® Gentle Wash & Shampoo enriched with Glycerin and Panthenol is an all-in-one solution for your baby's bath time needs that gently cleanses your baby's delicate skin and hair without drying.
Price : $12.90/ 230ml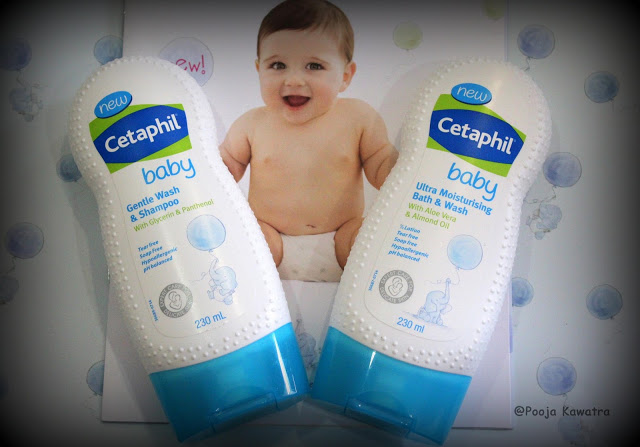 Cetaphil® Baby Ultra Moisturising Bath&Wash rebalances skin PH and this Ultra moisturising Bath & Wash blends 1/3 moisturiser with soothing aloe vera into a rich, lathering wash. Loved this product as it leaves the skin really soft and moisturised that don't even need to use anything else after it.
Price: $12.90/230ml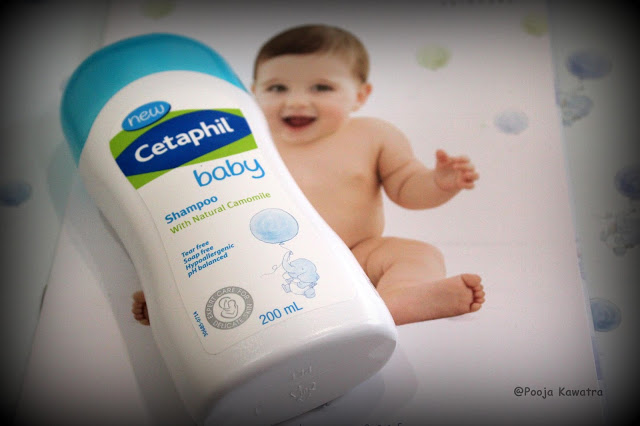 Cetaphil® Baby Shampoo contains soothing camomile to gently cleanse and protect your baby's delicate scalp. What else you can ask for in a Shampoo which is tear-free, soap free.
Price: $12.90/ 200ml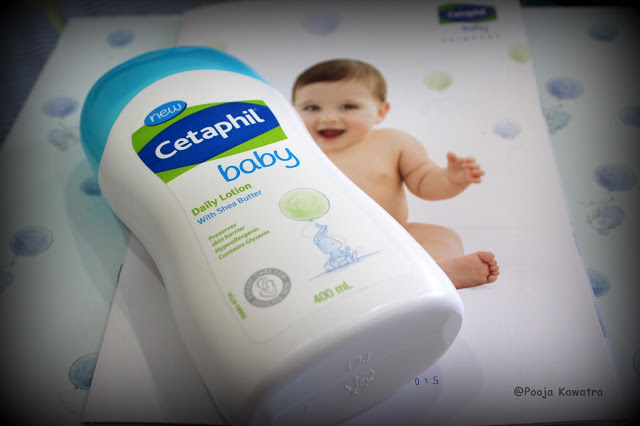 Cetaphil® Baby Daily Lotion
features renowned moisturising ingredient Shea Butter and Sunflower seed oil to gently moisturise and protect baby's skin. This lotion is good to use anytime of the day as it is light and get absorbed pretty fast leaving it smooth and hydrated.
Price: $24.90/ 400ml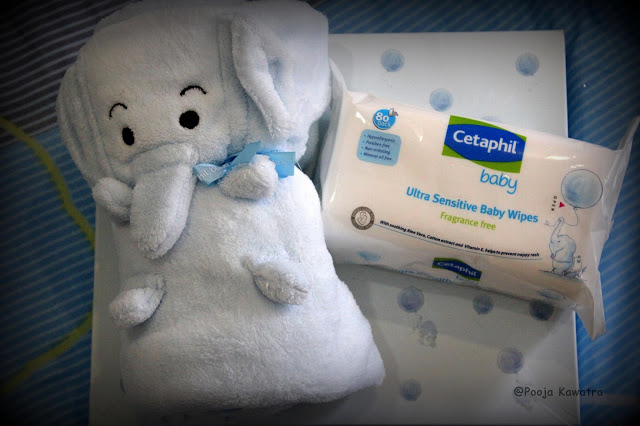 Cetaphil® Baby Ultra Sensitive Baby Wipes
are very gentle on baby's skin and aloe vera, cotton extract, vitamin E not only cleanse baby's skin but also guard it against the nappy rash. These Ultra sensitive baby wipes are perfect solution for all our outdoor trips and holidays with little one.
Price: $6.90/ 80 sheets
Overall, I have noticed that it is really very gentle on skin be it your baby's skin or even for you too, as I tried to use it a couple of times to see the difference. Another thing is that though it is very tight but it retains the skin moisturise and using ultra moisturising wash you don't need any lotion.
Entire baby product range is –
Soap Free
Colourant Free
Mineral Oil Free
Paraben Free
Tear-Free formula
Hypoallergenic
Dermatologically tested
Paediatrician recommended