Our dear friend, Pororo has made his way to Singapore finally and landed at Marina Square. We were invited to meet with Pororo and to be friends with him; we also got a chance to enjoy the whole day with him.
** Warning : Please read this post at your own risk and it is flooded with the photos and you might get carried away!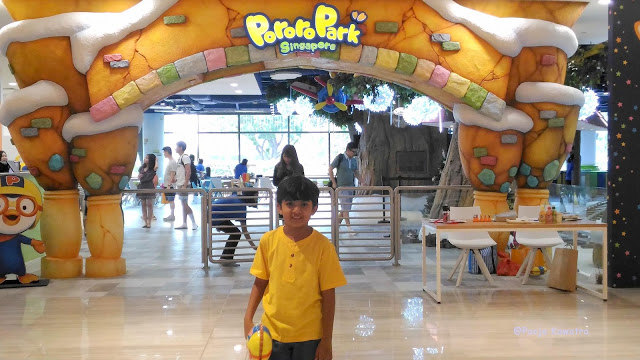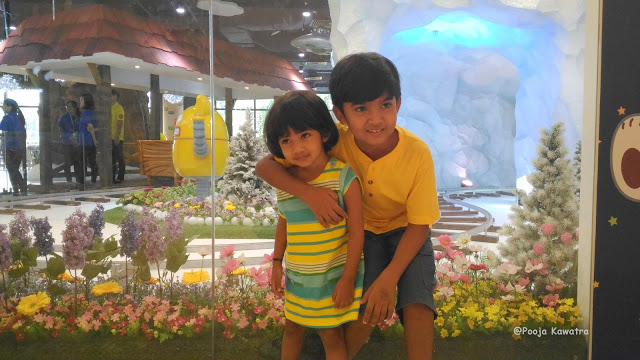 Before Singapore's largest character-themed indoor edutainment playground Pororo Park opens its doors for us! We thought of some window shopping at 
Rody's Toy Store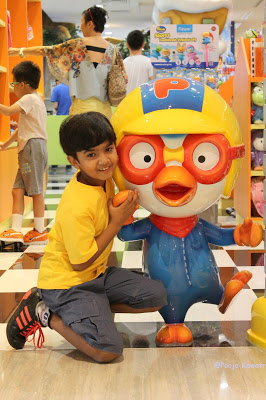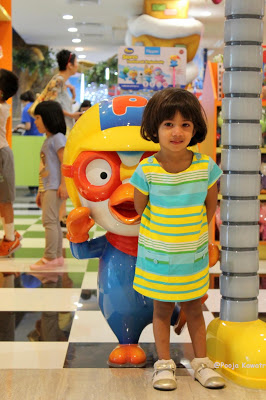 How am I looking, is this matching with my dress and is it perfect for my play date today?
This 60-seater Loopy themed café will offer a varied menu for both adults and kids. Free Wi-Fi is available at the café. Outside food and drinks are not allowed except for babies below 1 year.
Eddy, Pororo and Loopy waiting to give a big hug to all little teddies!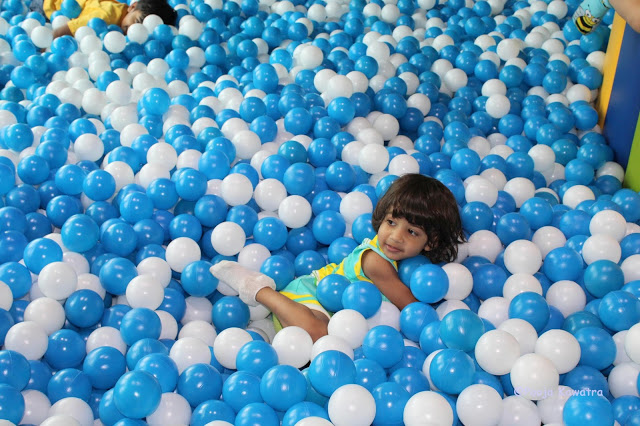 Pororo Express
Mum can't sit on the train but can atleast pretend:)
My kids loved this pretty little house which is a replica of Pororo's house. Everything was so sweet giving you a feel of sweet cottage house for kids. You have to visit to feel it.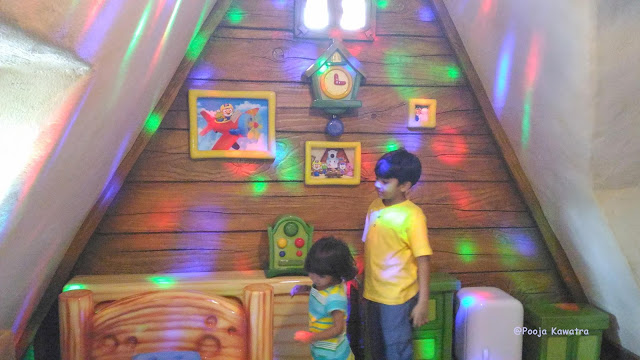 Aayan & Kaira both enjoys climbing and sliding so this was a fun place for them to get engaged for hours.. It is a fun play system for active young adventurers and pretty much padded and safe for kids. My 2 year old was enjoying here thoroughly.
It is a small beautiful section for your little kids to do pretend play with wooden kitchen toys for cooking, play and pretend. All the little ones enjoyed this section and parents can sit on the bench there or can simply relax at the padded mat.
This little theatre is for live shows which you can enjoy.
These two classrooms cum party rooms where art& craft session were conducted
Few clicks with my blogger friends
Our Pororo photo
Thank you Pororo Park for this lovely gesture!