LEGOLAND Malaysia Resort has plenty of fun things in store for Halloween, and it'll also be the first time that the Frankenstein and Green Witch will be there! This is one time of the year where you can find them!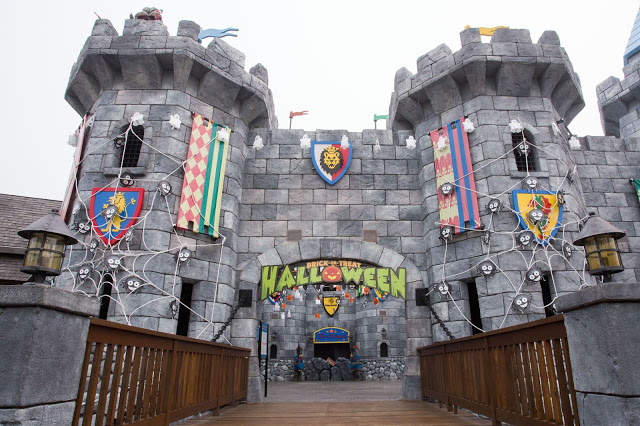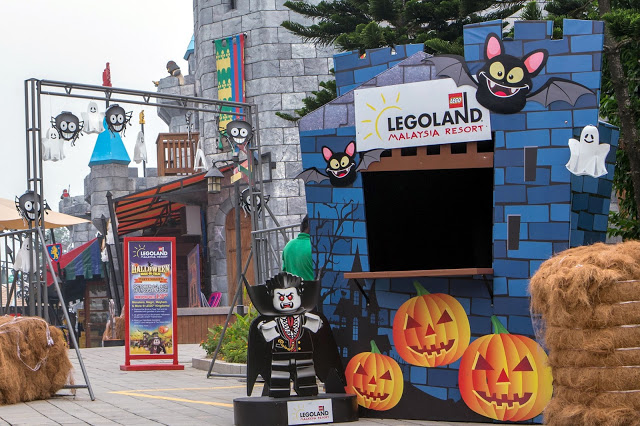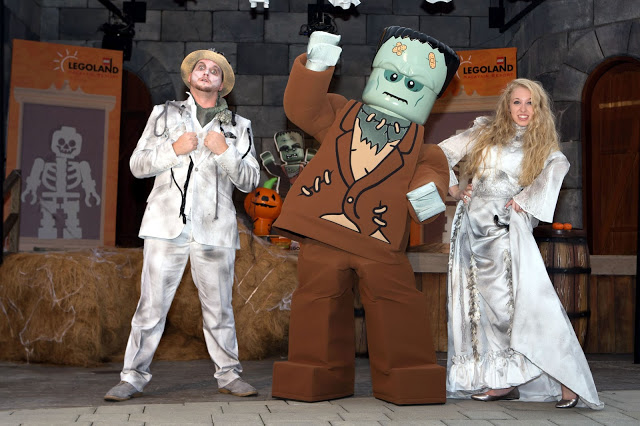 5 things to know about LEGO® Frankenstein:
I am originally from an English-language Gothic horror book, but my stardom really took off when I joined the film industry, and now, I'll be embarking on a whole new journey in LEGOLAND® Malaysia Resort.
Because I stand at 8-feet-tall (2.4 m), I am larger than all my peers, and people often call me a monster.
Although I am hideously ugly, do not judge a book by its cover because I can be sensitive and emotional, especially when I'm shunned away from the human society.
I'm mute, but I'm still learning how to speak. My vocabulary has significantly improved from "Urrgghhh, Rawwrrr" to "Urrgghhh, Rawwrrr, Braiiiins".
I will be making my debut at the Castle Stage Halloween Show that will take place 6 days a week (except Tuesday) in the month of October, 2015 with my best friend, Lord Vampyre. 
5 things to know about LEGO® Green Witch:
My preferred mode of transportation is flying on the broomstick – it will take me about 5 days from home to arrive in LEGOLAND Malaysia Resort.
Beware of my laughter, it is highly contagious, but can sometimes be misunderstood as evil.
I have a special power that can turn humans into frogs.
I'm mad about cats, especially black ones – I own 20 of them at home.
I can be very wicked and inhumane at times, but I promise not to lay a single finger on you.
Take photos with me as I will be making an appearance at Castle Stage LEGO Kingdom.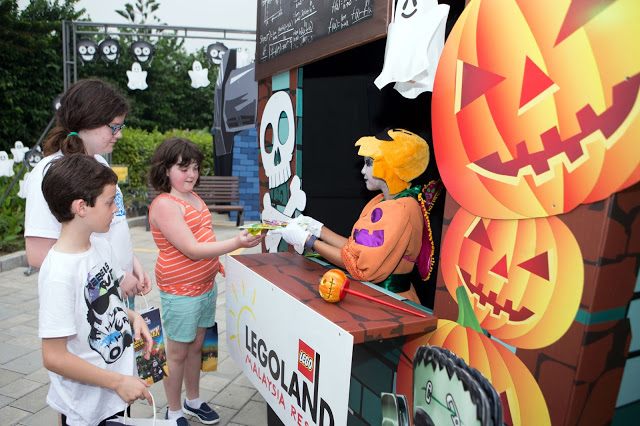 Frankie is sharing his experience
My first stop is to find out who everyone is at the Halloween Show! Hosted by Lord Vampyre and the Green Witch, they'll going to get the kids involved in a mini competition in order to welcome me to the Park. They'll be singing (probably not me), and have plenty of interaction. Oh and we get to take photos with everyone too! I wonder who will want to take photos with me though.
I've wandered off somewhere, and now I'm lost in Lord Vampyres' Ballroom – it seems like it's a real maze in here. There are twists and turns all over the place, and there's an awful lots of bats in here, I wonder if we'd be able to count them all.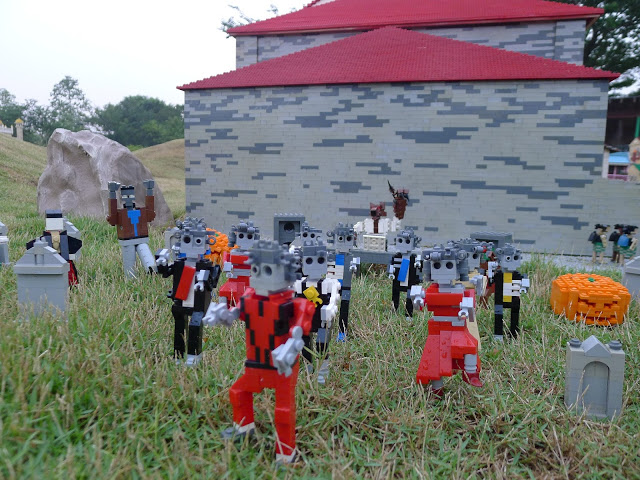 I think I'll wander off to the Brick-or- Treat area. I'm not terribly good at building things (these cup-hands don't help much there) but the kids have been roped in to help us all. I've got some treats to offer them in return, and they look like they'll be able to come up with great designs. Some of them have come up with some scary looking bats and ghosts.
Just the sort I love! These kids don't know how lucky they are – each one of them will get a special commemorative Halloween brick when they finish the Brick-or-Treat trail! Oh look, pumpkins! I love pumpkins. There are lots of kids at the Pumpkin Patch, building their own pumpkins and adding it to the pumpkin patch here at LEGOLAND.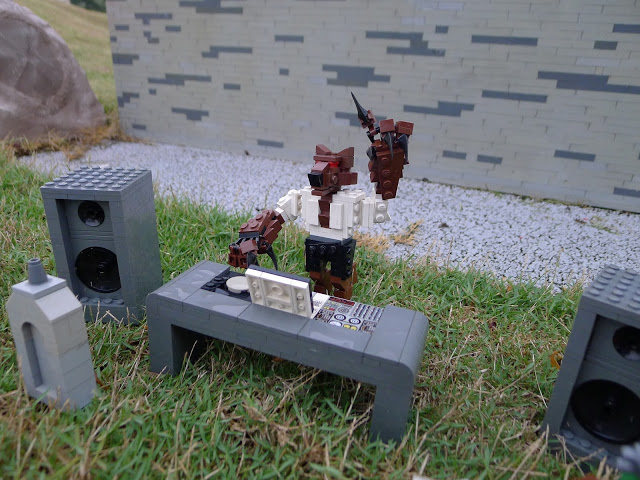 Halloween minifigures are walking around the park too for some Meet and Greet Sessions. Gosh, this feels like a dream come true. I hope I get to meet the werewolf. I'm such a big fan. I'm starting to get a little hungry after all those activities.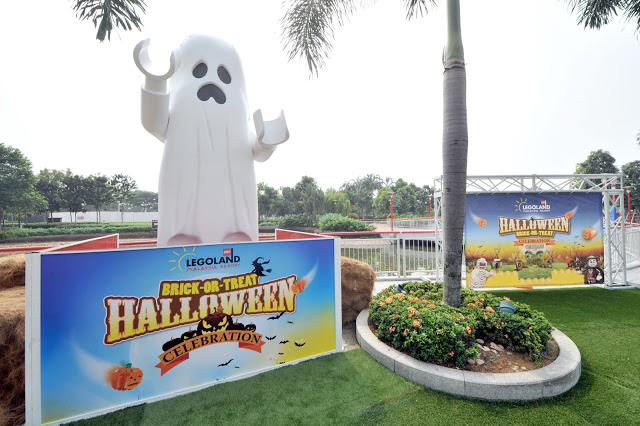 Oh, a monster cupcake station! They're letting me make my own cupcake, I'm going to decorate it with lots of dirt and grime, and plenty of worms, just how I like it. None of that super sweet stuff for me, thanks.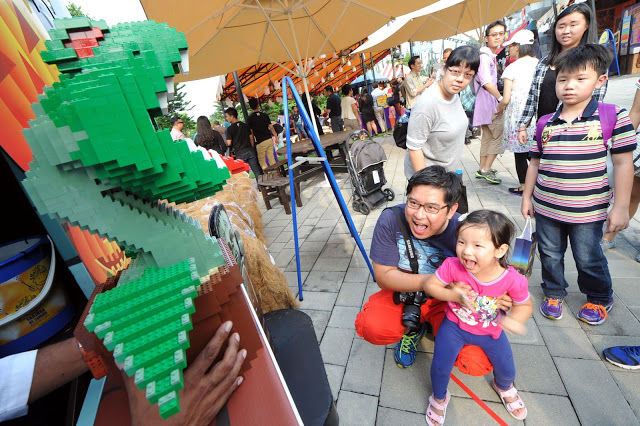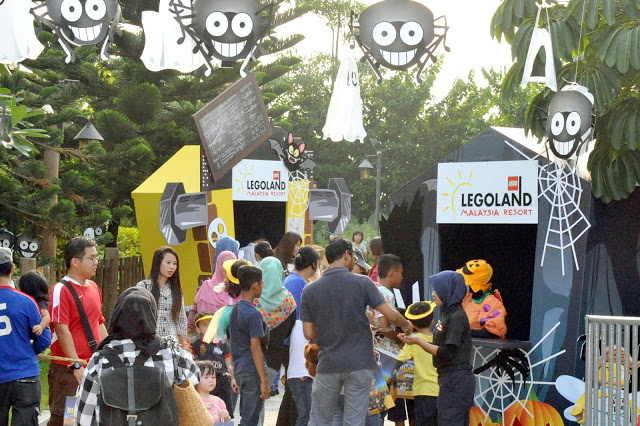 Halloween at LEGOLAND starts on Oct 2 – 31, and the park is open till 830pm on Brick-or-Treat Party Nights, every Friday and Saturday for the whole month of October (2-3 Oct, 9-10 Oct, 16-17 Oct, 23- 24 Oct and 30-31 Oct).
Tickets for entry are priced at RM85 per person.
PROMOTIONS
Annual Pass holders can enjoy free entrance, and can bring a friend for just RM70.