I bought these Hello kitty makeup brushes set sometime back though I am not a HK fan but these are pretty sweet so thought of sharing them with everyone.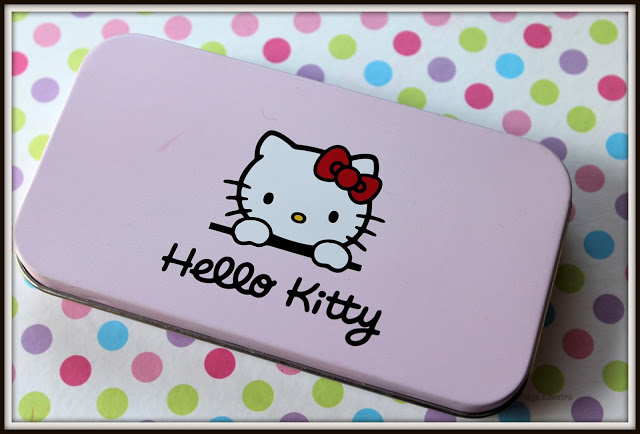 It is pretty compact and easy to put into your handbag or if you are travelling somewhere you can easily organise all the brushes at one place without losing them.
                                                           What is there inside this lovely box ?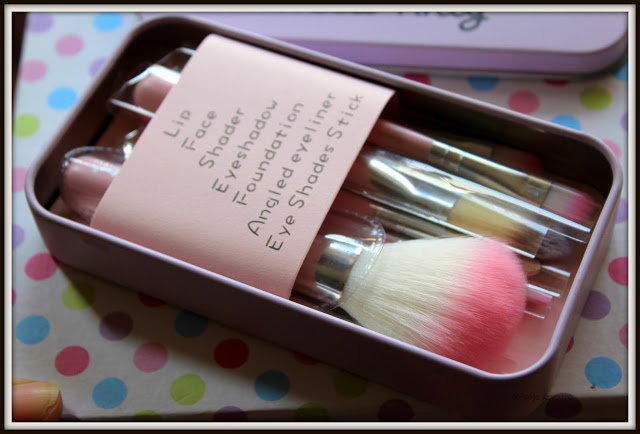 It has got 7 makeup brushes so if you are not very much familiar as to which brush is for which use like me

Good thing is that all the brushes are perfectly named so go ahead and use them.
Considering their price which is really reasonable for any make up lover, the brush hairs are really soft. So I believe that there is no compromise on the quality here. Most of the brushes have pink colour brush tip except foundation brush with a brownish touch and the heart shape eye sponge in white colour.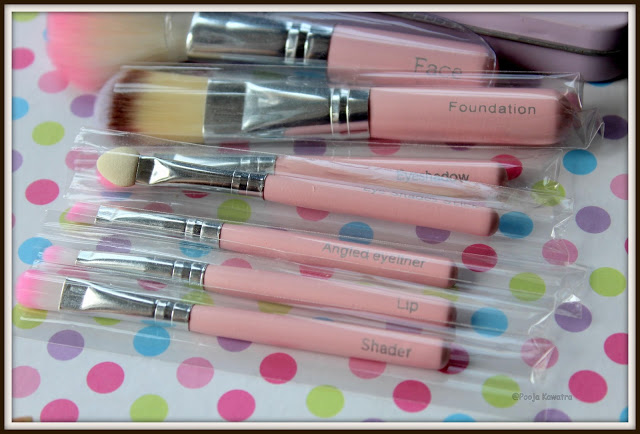 These are the 7 brushes inside the box –
Face Brush
Foundation Brush
Eye Liner Brush
Eye Shades Stick
Eye Shadow Brush
Angled Eyeliner Brush
Lip Brush
All the brushes comes in a plastic covering which is easily torned after first use except for the face blusher which has a thick plastic covering. I think if you keep them nicely in the box then probably you don't need any plastic cover.
** All these are my personal opinions and not promoting the product. I have bought them for my own use and not sponsored.