Singapore's Largest Breastfeeding Event to Break
Singapore's Book Of Records
I am a firm follower of breastfeeding and have breastfed my babies for close to 2 years. Thanks to my supportive family and super awesome husband for helping me in every possible way in this journey of raising well fed babies.
Some moms are not lucky enough due to health reasons or not enough family support but many are still unaware of the benefits of it.
In celebration of World Breastfeeding Month,
Thomson Medical has partnered Philips Avent, Spring Maternity, Passion Card,
NTUC, Ufamily and HeyBaby SG in an attempt to break the Singapore Book of
Records for the largest ever breastfeeding event in Singapore.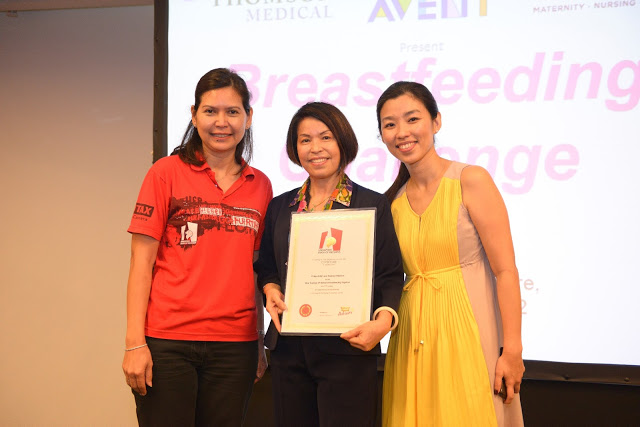 Pic courtesy: Rise&Shine
At 10 o'clock in the morning of 29th August, approximately more
than 200 mothers took up the challenge to breastfeed together in the same hour.
Besides setting a breaking
record of 154 mothers breastfeeding at the same time with the Singapore Book of
Records, renowned lactation expert Mrs Wong Boh Boi, Senior ParentCraft
Educator of Thomson Medical Centre, was also present to share insights on
breastfeeding to encourage mothers to breastfeed.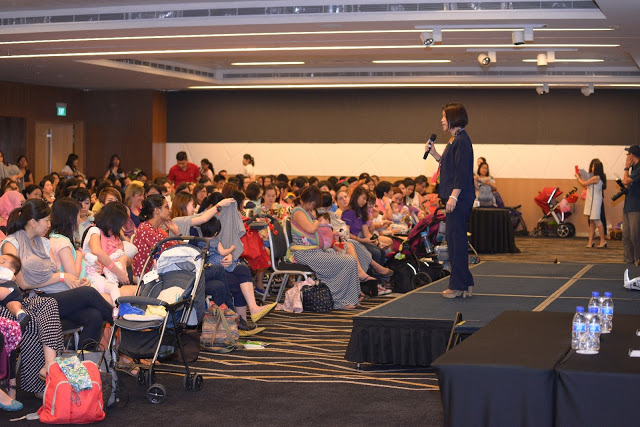 Pic courtesy: Rise&Shine
This month marks a special occasion for
Singaporeans as we commemorated the nation's 50th year of independence. Our
nation's golden jubilee celebrations were made more meaningful as the event
involved our Jubilee babies coming together to break a national record.
According to Health Promotion Board's National Breastfeeding Survey 2011, most
mothers in Singapore would initiate breastfeeding after birth.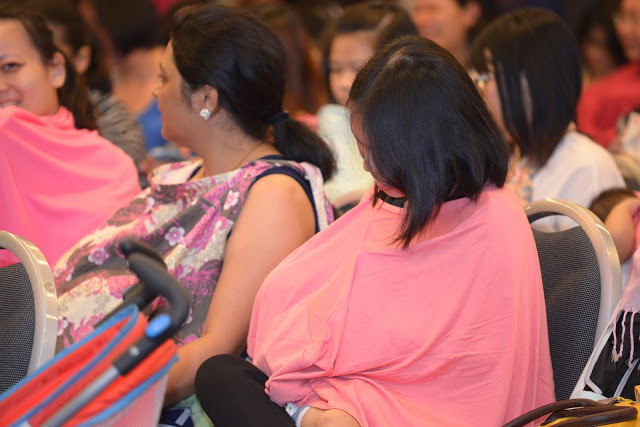 Pic courtesy: Rise&Shine
However, only 30 per cent would continue to do so
exclusively for at least two months. These figures were low when compared to
other developed countries such as South Korea, where at least 50 per cent of
mothers continued to breastfeed exclusively for at least two months! Thomson
Medical believes that breastfeeding has numerous benefits for both Mum and
Baby, and is spearheading this annual Breastfeeding Challenge event to increase
the awareness of advantages of breastfeeding. It aims to encourage more
mummies to continue breastfeeding longer after birth with exclusive
insights and tips!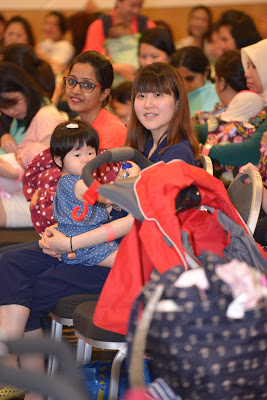 Pic courtesy: Rise&Shine
"Breastfeeding is extremely beneficial for both
mothers and their babies. Such benefits include providing optimum
nutrition, improves immunity and protects against allergies for your baby,
and promote mother-child bonding. Mothers also benefit as breastfeeding
helps promote the shrinkage of the uterus to its original size, and also
decreases the risk of breast cancer", shared by Mrs Wong Boh Boi, Senior
ParentCraft Educator, Thomson Medical Centre.
This truly inspiring community programme saw
women from different cultural, family background and lifestyle, gather to
show their support for the cause.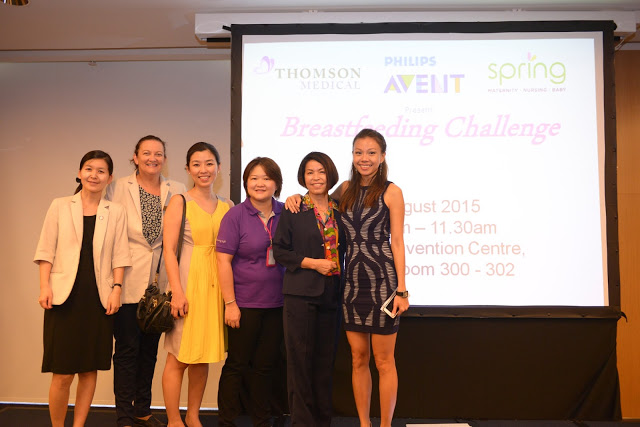 Pic courtesy: Rise&Shine
Thomson MedicalCentre(TMC)
 Incorporated in 1977, Thomson Medical is one of
Singapore's leading providers of healthcare services for women and
children. It owns and operates Thomson Medical Centre, a fully
integrated hospital that provides a comprehensive range of facilities and
services with focus in obstetrics and gynaecology (O&G) and paediatric
services.
Philips AVENT 
is
delighted to be the No. 1 recommended brand by UK Mums with its products loved
by Mums and Babies across the UK.Philips AVENT believes that breast feeding is
the best method of nutrition for babies and women should be given as much
information and education as possible regarding the benefits of breast milk.
Spring Maternity
 is
a leading specialty retail chain store retailing maternity, nursing and
baby products from Singapore. Spring Maternity sets out to make every
pregnancy beautiful and every parenthood journey enjoyable.