Recently I saw couple of posts from Spurbox on the facebook about the craft party, story telling and it caught my eyes that I was tempted to open those photos to read more about it. I was quite impressed to see the programs they were offering.I like the concept of learning through fun and games, as a mum I know how difficult it is to keep kids engaged and entertained at the sametime.. All my energy is drained here !! Here is a read a craft session-
Do you remember "Old mother Hubbard" nursery rhyme…. Surely you little angels will love the puppy face !
 Old Mother Hubbard
Went to the Cupboard,
To give the poor dog a bone,
When she came there,
The cupboard was bare,
And so the poor dog had none.
There will be a very interesting Read-a-Craft Session on two dates for age group 2-7 years old !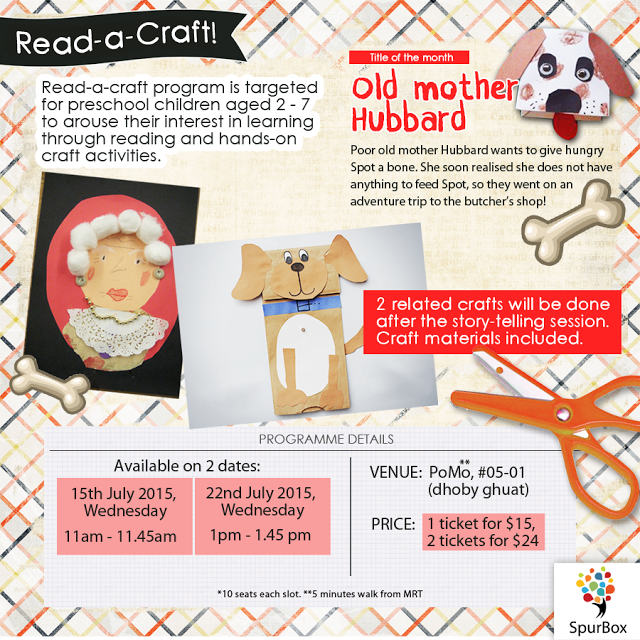 Check their website and you will be able to see lot of new activities and sessions coming up in the month of July itself !
Giveaway !!
Thanks to Spurbox for this lovely giveaway for our readers. We have got 4 tickets for these sessions – 2 for 15th July'2015 and 2 for 22nd July'2015.