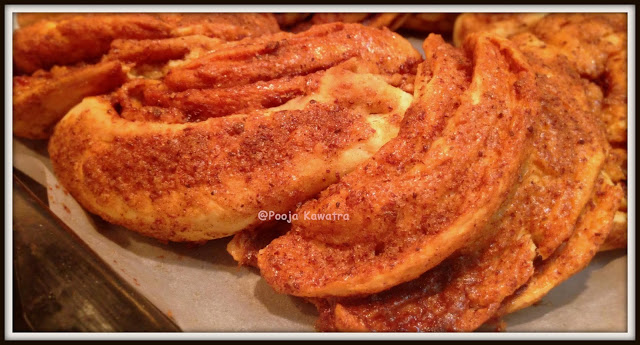 This is the first time I have tried baking cinnamon bread but i have tasted the cinnamon buns before and they are heavenly. Specially the cinnamon is such a flavourful ingredient to make any recipe tastier. I have used the brown sugar here so the colour is slightly darker and my kids overloaded the bread with cinnamon spread.
Give a try once and you will fall in love it. You can simply warm it for a minute and can enjoy anytime with your tea or coffee.
Ingredients
Flour- 2 1/4 cups
Lukewarm Milk- 3/4 cup
Sugar- 1 tbsp
Melted Butter- 2 tbsp
Egg Yolk- 1
Yeast -15g( 1 packet)
Salt- 1/2 tsp
Filling
Softened Butter- 1.4 cup
Sugar- 4-5 tbsp
Cinnamon- 3 tsp
Method
In a bowl take yeast, sugar and stir well.
Add lukewarm milk followed by egg yolk and melted butter.
Preheat the oven to 200 c.
Take a large bowl whisk flour and salt. Add the
milk mixture into the dry ingredients and start kneading ( approx 15-20
minutes) or until it pulls away from the edges of the bowl. Gently shape into a
ball shape.
Sprinkle little oil in a clean bowl and place the
dough into it and cover with a cling wrap.
Let it rest for around an hour at room temperature
or at warm place until it doubled in size.
Take butter, cinnamon and sugar( I had brown sugar
so took that here) and set aside.
Using a rolling pin roll the dough into a rectangle and spread the cinnamon butter filling evenly leaving a clean 1/2 inch border around the edges.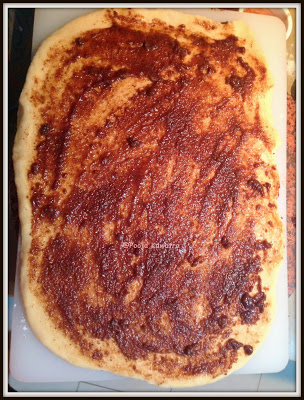 Roll up the dough and using a knife, cut the log in half lengthwise leaving one edge uncut for about 1.2 inch.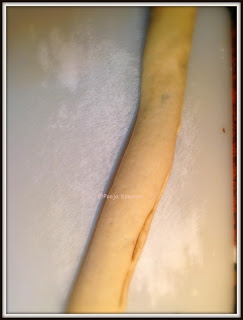 Take the baking tray and put the parchment paper and Start braiding the two pieces, trying to keep the open layers exposed so the cut ends remain on top. Take both the ends together.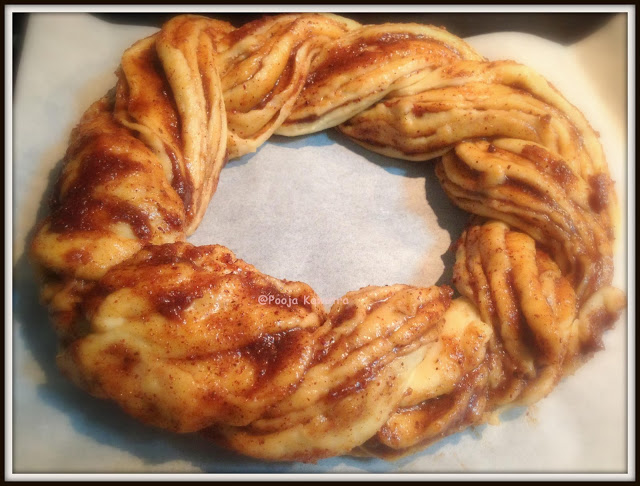 Brush the remaining cinnamon filling. My kids just overloaded the cinnamon filling on the bread.
Bake for around 25 minutes until golden brown but check around 20 minutes.
Entire house was filled with the cinnamon fragrance and it was raining outside . What a heavenly combination.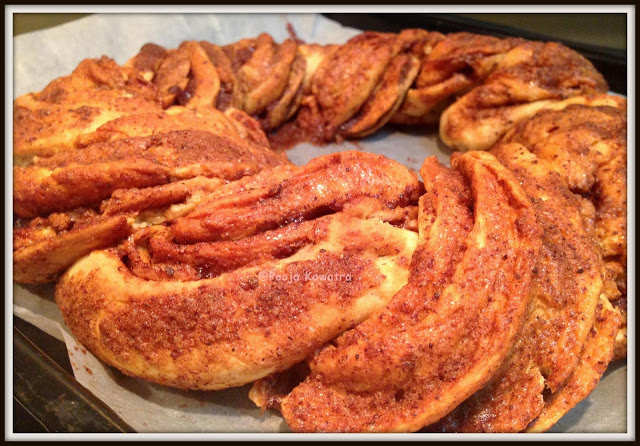 *Published in TheAsianParent