Join the Dad & Me Health & Adventure Quest specially organized to strengthen father-child bond at explorer
[email protected]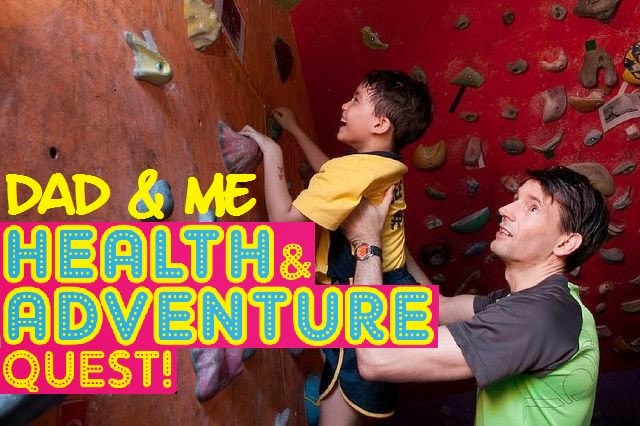 We all know father's day is in June but why not start spending some more fun time with your dad and form a winning team. A day full of fun, excitement, and lots of freebies!
There will be various stations where your kids can learn about topics-
Exercise regular, stay active
Be Creative
Stay Healthy
How to maintain good eyesight and why it is important?
 Healthy Eating habit/Diet
What do you dream to become?
Calcium is important for strong bones & teeth
Work together to overcome a series of (simple) obstacles, solve health-related questions and bring home freebies and goodie bags!
Date : 23rd May'2015
Venue: eXplorerkid @ Downtown East
Ticket price : Special Family Pass $40(2 adults and 2 kids).
Here is our fun day we had at explorer kids @downtown, check out the post and photos what you can look forward to here.
eXplorer [email protected] East- Rise & Shine Dad&me Adventure !
Our experience there was pretty good and it was nicely organised day event where both kids and parents have enjoyed a lot and the time duration was good enough for kids to get tired after a lot of play. All the stations had good activities for all the age groups to keep them engaged and learn something new.
My kids most of the time exploring the entire space and glad they had a good staff to keep an eye on all the kids as it was fully packed that day.
We are running a small giveaway and 5 lucky families can win passes!
More info about the event :http://riseandshine.com.sg/adventurequest