It's so beautiful to see your kids growing up confidently doing the things on their own and following the instructions (if these instructions come from their teachers then you know what I am talking about).I feel there is always something new we are learning everyday from our kids.
We have got a new activity on the list or the self-made time-table.
Training or I should say teaching at home !! 
I told Aayan to practice the words for his weekly test. He replied," Yes ! I will do it in a while but I have got something for you too to practice."
I said," Ok ! Is it mandarin?"
He replied, "No! Difficult English words and not 5-6 letters but 10 letters or more. "
"Did you finish your lunch, Mum? Take this sheet and start writing."
Here we go for the 1st weekly test holding my toddler in another hand I was forced to sit for the test. See mum too has to learn new things every day.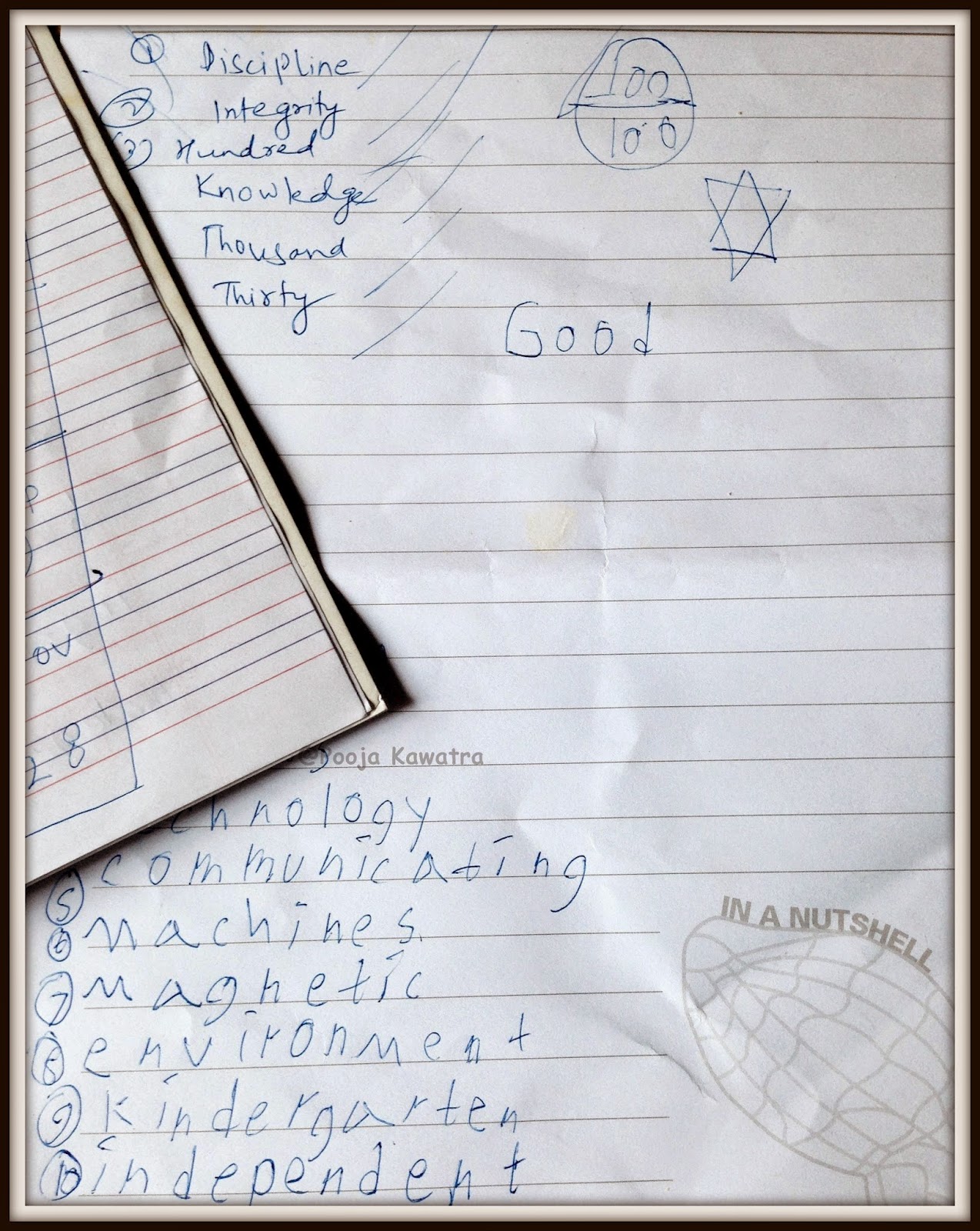 I was just wondering how bad my handwriting is here …
After the test, I asked him," Why do you think I have to write a test?"
He answered," You have to keep learning a lot of words as you are not going to the office and not studying."
He saw my blog post on primary 1 and  took my phone and started reading my blog. After reading few sentences he said," oh ! It's about me."
Now I got some very difficult words for you from here.
Next week I will be sitting again for the test for very difficult words. Here is my time-table !!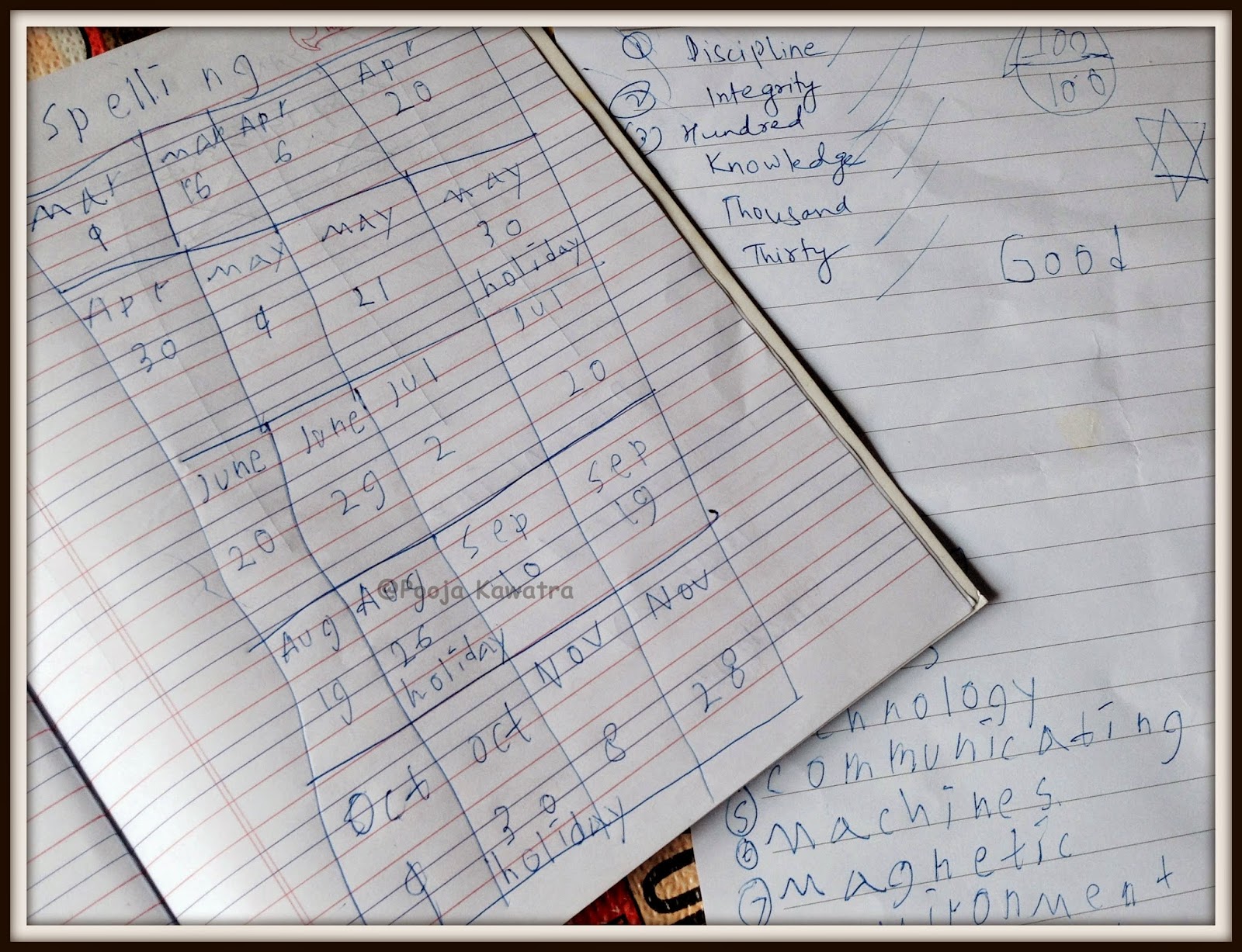 Please wish me luck !!!:)