This time no chocolate, no baking and one of the quickest yet healthy cupcakes for your kids anytime! Straight from your kitchen. An easy combination with milo- Steam milo cupcakes. Steaming a cup cake is what I always wants to try at home. Many of the moms mentioned earlier that they don't have an oven at home so can we suggest something using the traditional way of baking i.e. Gas Burner or a steamer. You will see little bubbles here in the cupcake as my little one was helping me and i don't want to make it like a perfectionist.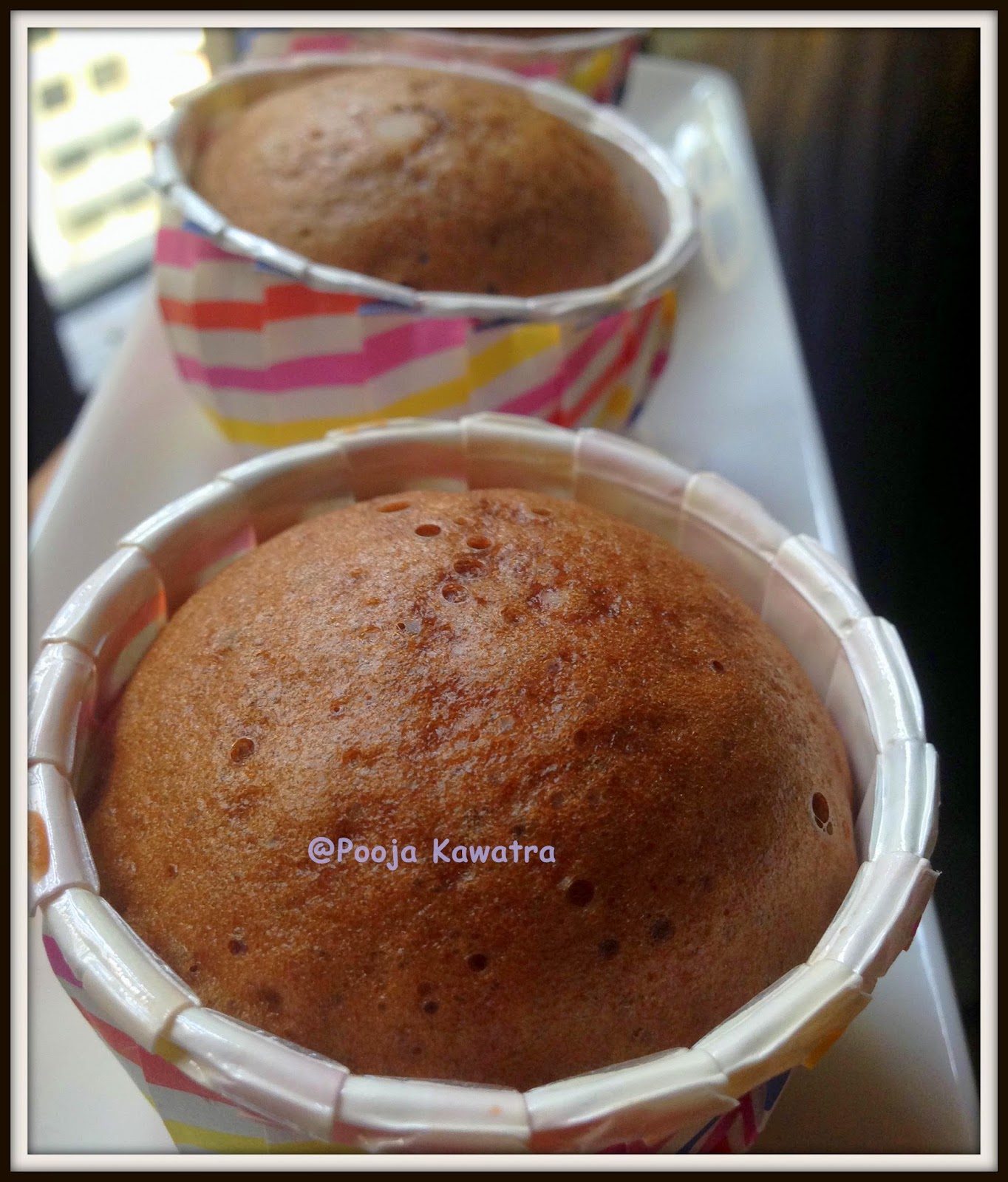 Steam Milo cupcake
Ingredients
All purpose flour – 3 tbsp
Baking powder – 1 tsp
Olive oil- 2 tbsp
Milo Powder – 3 tbsp
Sugar- 1 tbsp
Eggs-2
Method
Mix flour, baking powder, milo powder and sugar together.
Whisk both the eggs in a separate bowl.
Add olive oil to the dry ingredients.
Now mix both wet and dry ingredients together and fold them properly.
(to avoid the little bubbles mix them properly and when pouring in the mould see no air bubbles are there in the batter)
In a pan filled with water or in a steamer, steam them for 15 minutes.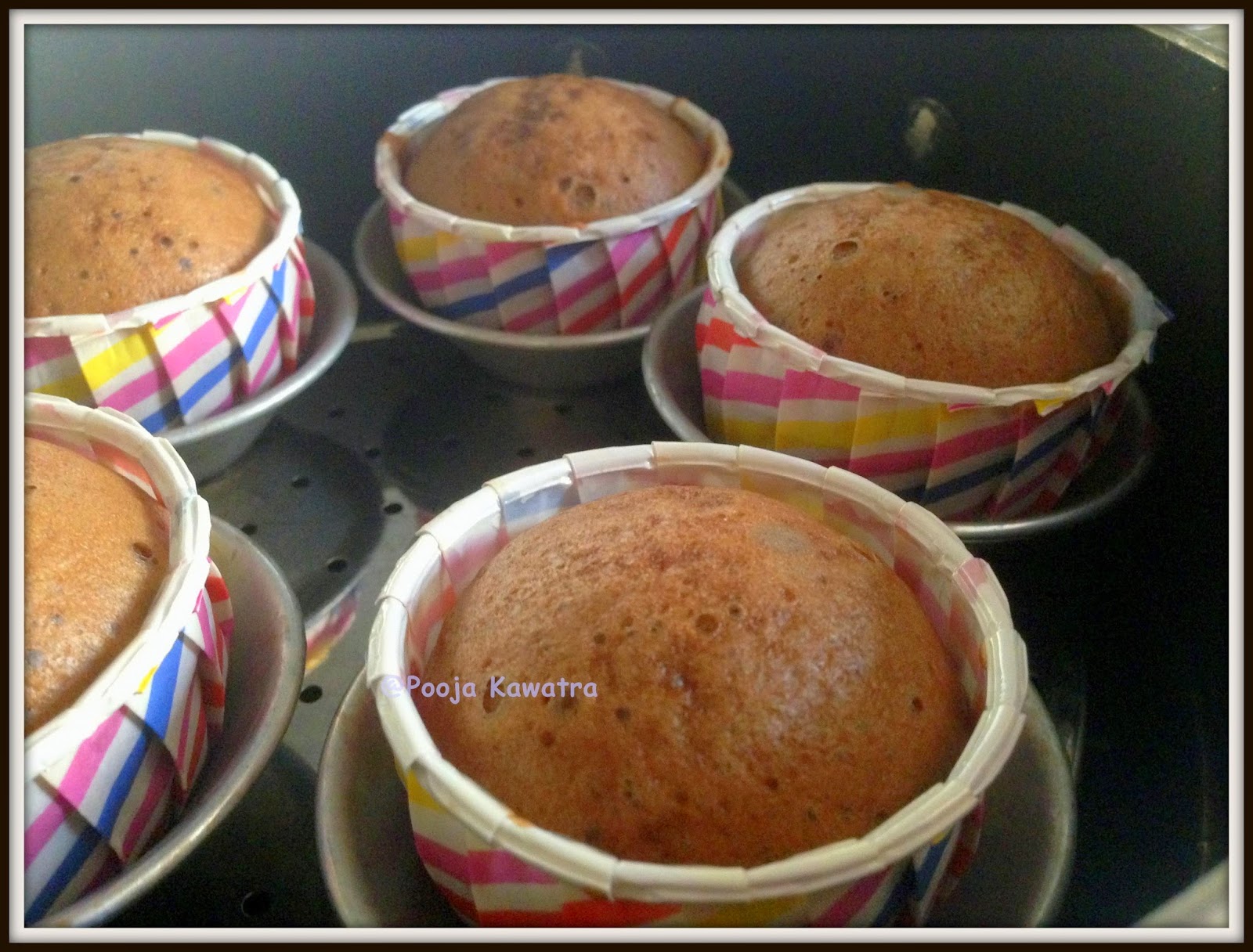 I have kept the cupcakes like this in the pan and this is after 15 minutes.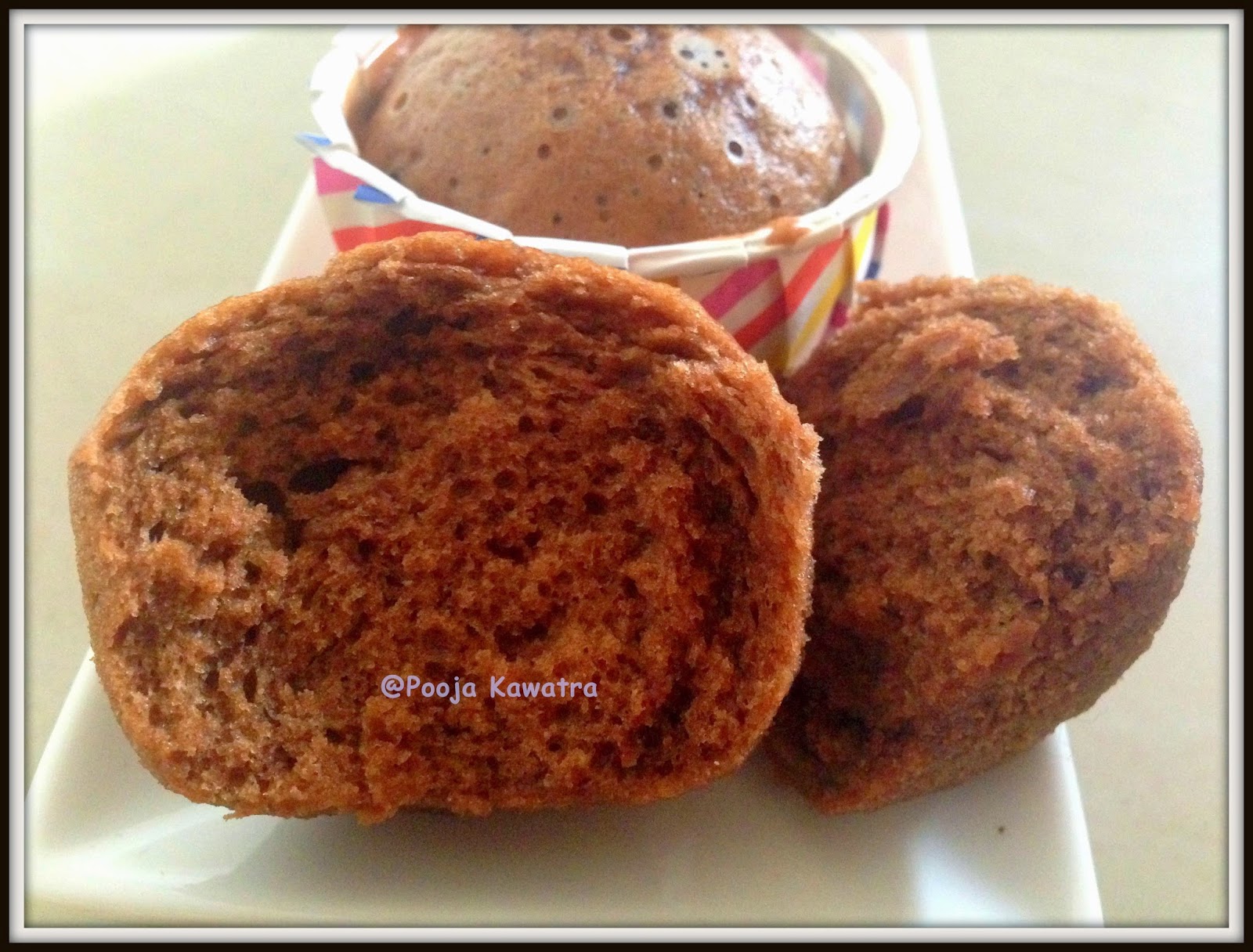 This is from the inside soft and yummy.
Enjoy your chocolatey cupcakes at home.. Perfect for your tea time snacks.