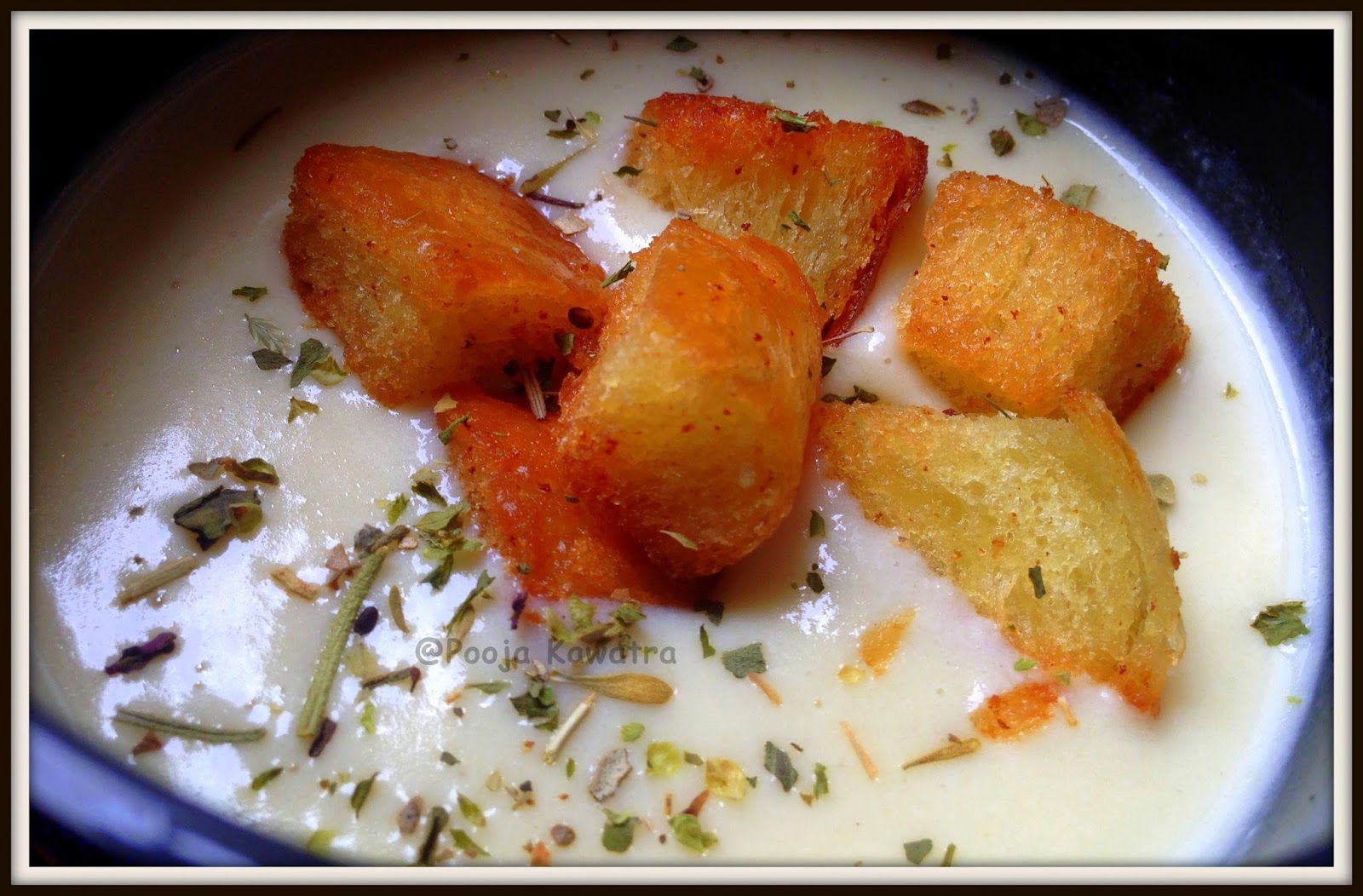 I have tried few soups usually all with lots of vegetables, bread or noodles but trust me never ever thought of using a cauliflower in a soup.My little girl was not in a mood to eat anything and only vegetable I can use from my refrigerator were cauliflower and a small zucchini.
Only had less than 30 minutes to cook a complete meal(usually 30 minutes are enough to cook but with a toddler thinking about healthy and complete meal is a big task).
I was rushing to fetch my son from his school so want to prepare a complete one pot meal for her which is healthy and one good solid meal in itself.
Serving (2)
Ingredients
Cauliflower – 3 florets
Potato- 1 small
Zucchini- 1/4 cup
Onion- 1 chopped
Milk- 1 cup
Vegetable stock cubes– 2-3
Salt
white pepper
Grated cheese-1/4 cup
Butter
Method
In a pan take butter and saute onion until it is softened.
Add cauliflower, potato, zucchini, salt, white pepper and roast for 2-3 minute. Now add milk and bring it to a boil.
Reduce the heat and simmer it for 20 minutes or until cauliflower and potato are soft.
To enhance the flavour and making it more healthier added couple of vegetable stock cubes, you can add water as well.
Take grated cheese 1/4 cup or lesser and add it to the soup and keep stirring else it will stick to the pan.
Mash it with potato masher or blend once for a smoother texture.
While serving the soup i have added the roasted bread cubes and mixed herbs. After a while bread cubes were soft as my little one dipped the bread cubes into the soup.
She was quite full with this soup and bread.