Broccoli Cheese soup is a perfectly ideal soup for a rainy, cold weather.I have been preparing the usual chicken, vegetable,mushroom soups but actually never gave a thought of preparing this wholesome healthy soup.
Other day I had some broccoli florets with me and wanted to prepare something yummy for my kids especially my toddler. Soups are actually a good way to introduce vegetables to kids.Though my little girl enjoys the steamed veggies but at times preparing the soup with them is a pretty good way to ensure that they finish and enjoys the meal.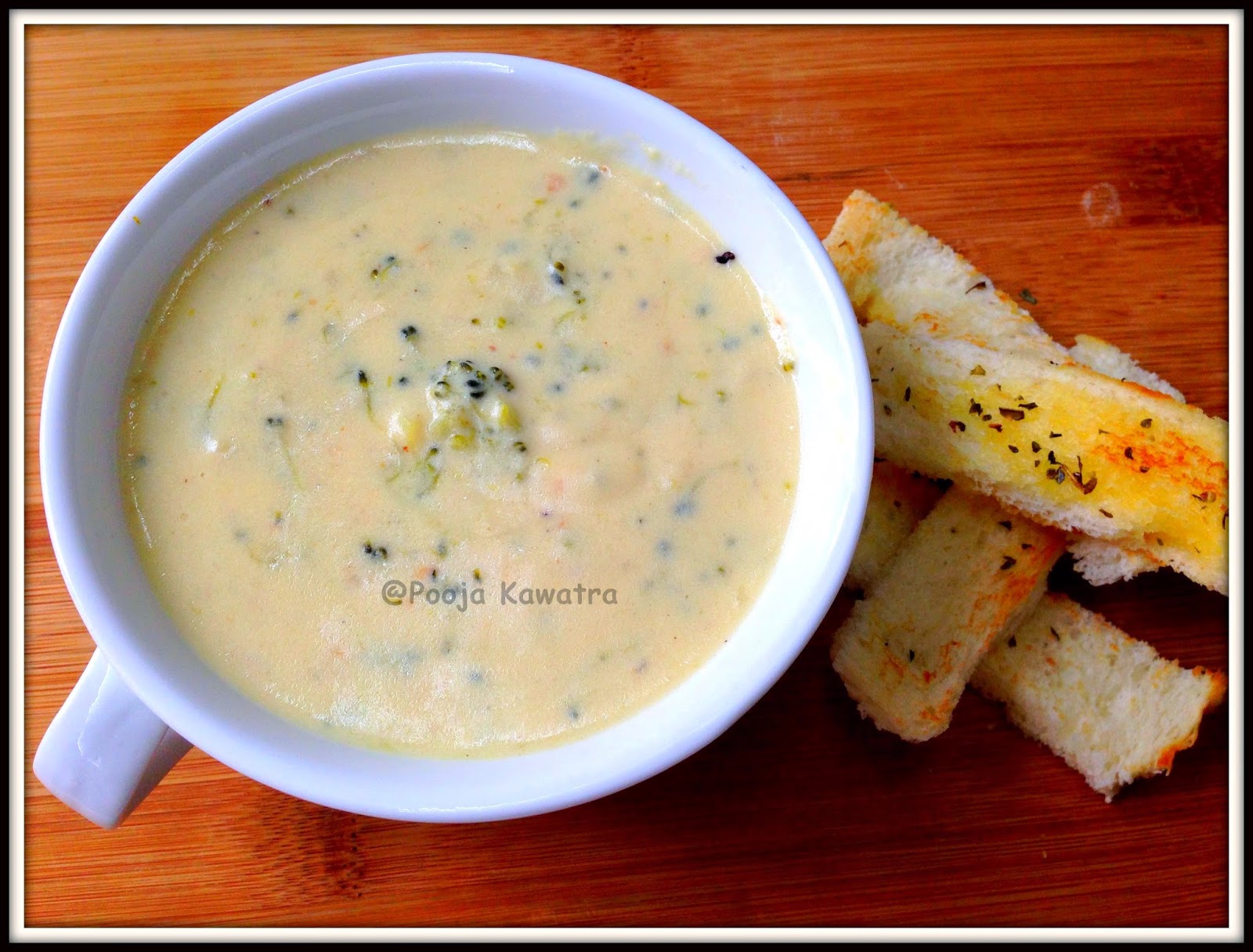 Broccoli Cheese Soup
Ingredients
Onion- 1 small (diced)
Broccoli- 2 florets
All purpose flour- 2 tbsp
Whole milk- 1 cup ( Room temperature)
Butter- 2 tbsp
Cheddar cheese- 1/2 cup
Salt (optional)
Method
In a large pan melt the butter, add the onion and saute them for 3-4 minutes.
Sprinkle the flour on top of the onion and cook properly so that the raw taste will go off.
Add the milk in small portion ( take the milk at room temperature, cold milk will form lumps) and whisk constantly until it is completely combined with the flour.
Now add the broccoli and mix it with soup, cover the pot and let it simmer over low heat for 20 minutes.Check whether broccoli is cooked and soft.
Stir in vegetable/chicken stock and check the consistency, the soup should be thick.
Lastly add in cheese, salt and stir it. You can blend also for a smoother texture.
For kids I have garnished the soup with cheese and served with toasted butter bread along with the soup..