Drypers Singapore has something bright and colourful in our post today and we were excited to open the big pack which we have received from them. At first, we thought it would be diapers sample for my baby but not just the diapers we have got something more exciting!
We got our sample of Drypers Breathe Easy Set aka Drypers BES today!
BES Pack has got the following
* 1 day's worth of Drypers Drypantz( 6 pieces)
* 1 x Drypers Drypantz Cash voucher ($5 )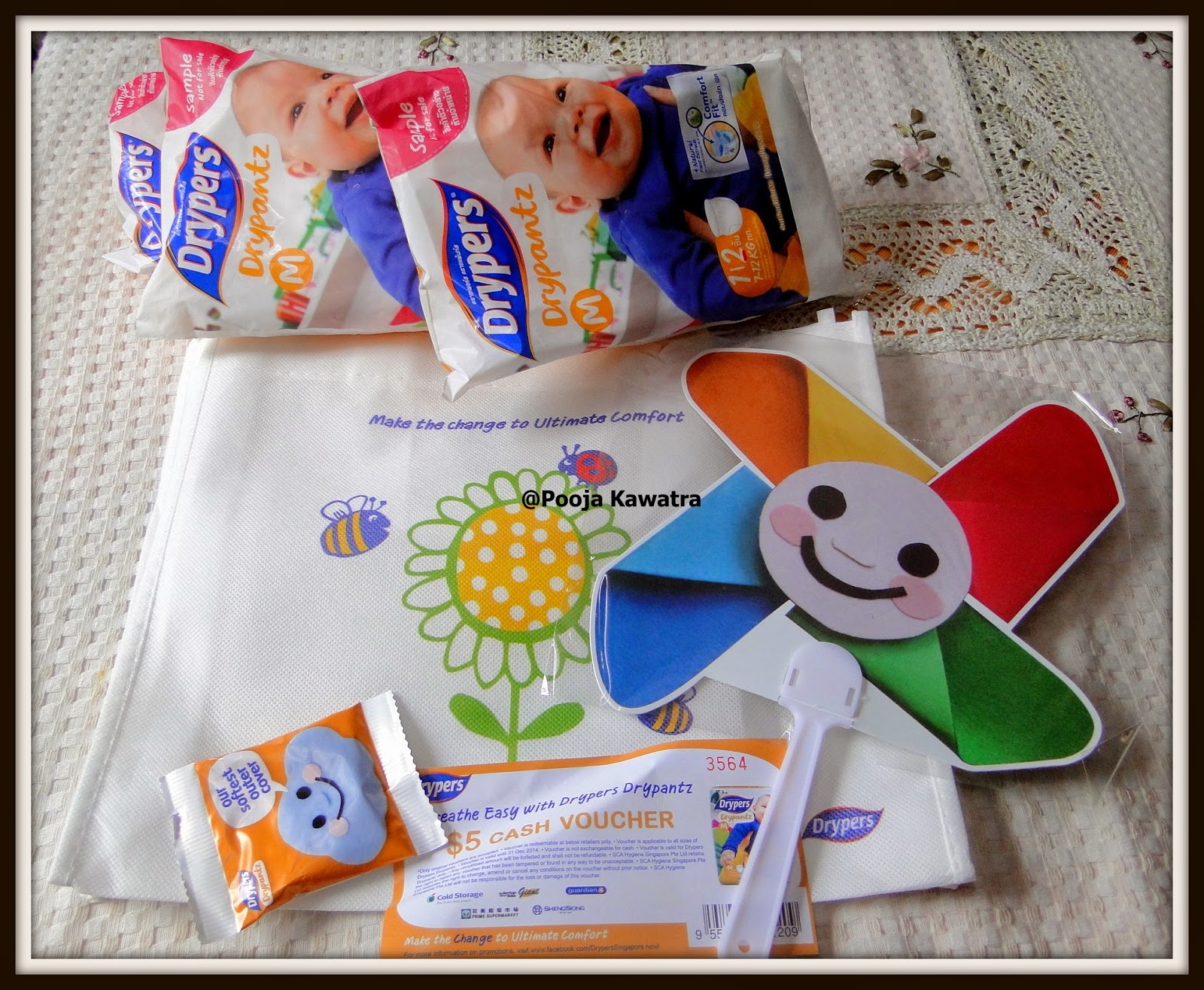 *Pinwheel Fan
* 1 pack of cute bear gummies – I didn't get any chance even to taste it. My elder one said that diaper is for baby, so gummies for me !!
Thank You Drypers Singapore for this lovely bag! 
We have been using the Drypers diaper and quite happy with it, they are very comfortable and absorbs well and baby's skin remain soft and smooth. You can also request for the sample on their website to try one for your little one.