Supermom Bazaar is coming up with mightiest varieties of brands, products and exhibitors for all the super mom across Singapore. This event is quite unique and different from other baby events because of the exclusive brands and direct deals from distributors and brand owners. So parents can get the benefit of the direct deals.
We are all ready with the event and product details for all parents and parents-to-be.
You just name it and this bazaar has it for you!
Details
Venue: Suntec City, Hall 401-404
Date:  22-24th August'2014
Time: 11am-9pm daily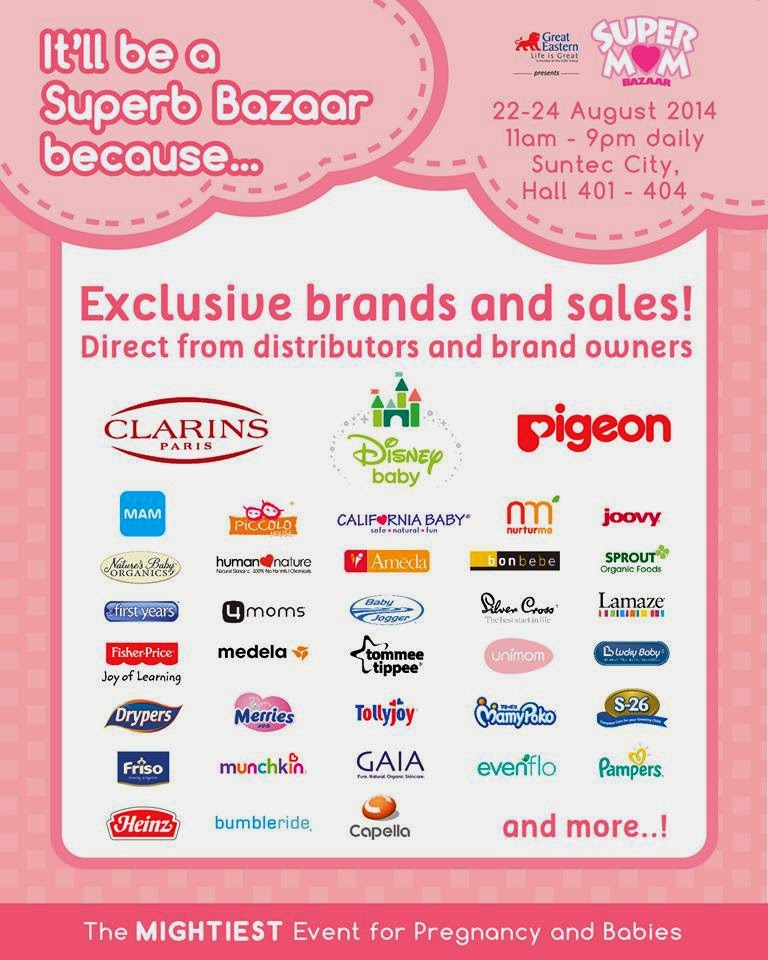 The good thing about this event is that it is in the heart of the city so easy for everyone to come and shop.
I have a baby with me, so personally, I have to think twice before going to Expo as I don't stay near to it and many a time a lot of other events happening so very crowded for parents.If you are coming with your kids this place has definitely got an advantage.
Brands have got up to 80% discounts on the 8000+ essential items for your little one.
FREE Strollers on rent,  so just leave your strollers at home and get it from here.
500 free parking coupons on Friday
Lower carpark rates for Saturday and Sunday.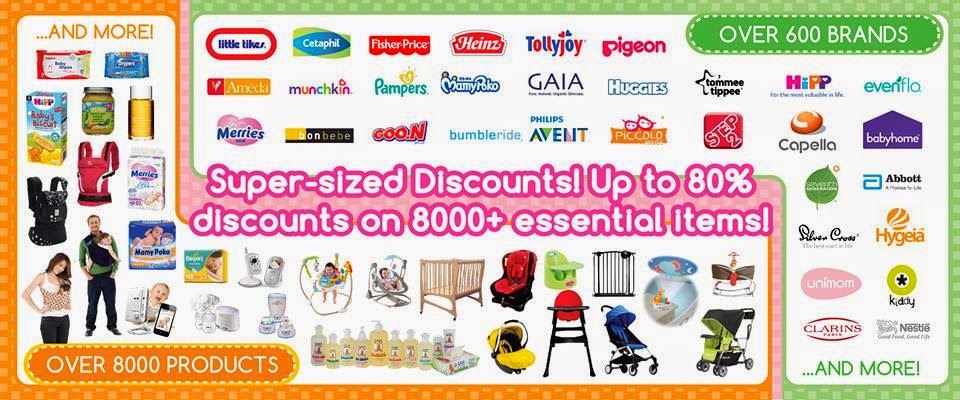 Are you one of the supermom who is breastfeeding and do you love it ? 
So join us at Singapore's largest breastfeeding event and be part of "supermom latch on " and feel proud of this beautiful journey which we enjoy with our little ones !Mommy is the best  !!


Register yourself fast and receive Goodie Bag worth over $100 when you register.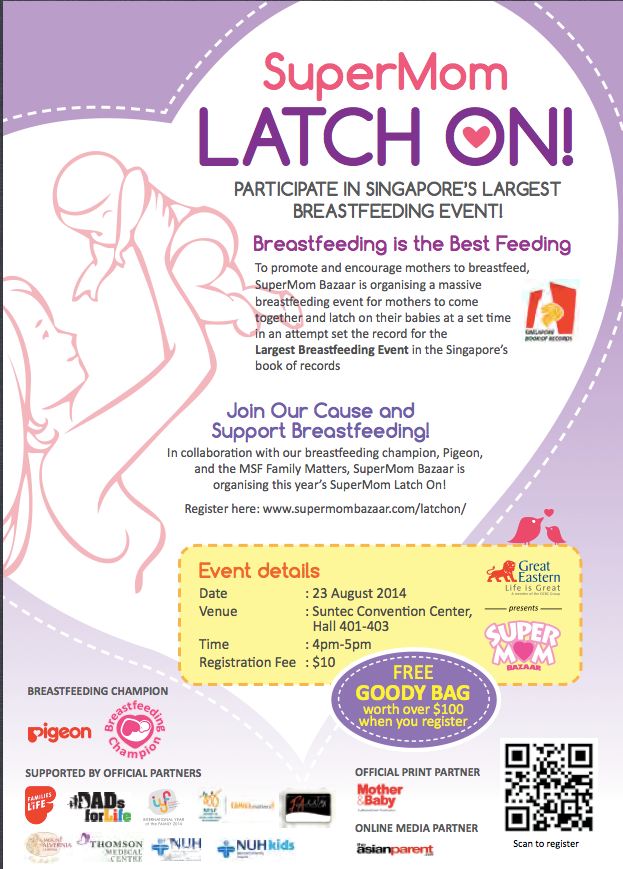 Breastfeeding is one of the most beautiful journey which bonds mom and baby, surely all moms want to give their babies best but for the first time parents this won't come so easily and new mums who are already coping up with post natal stress and new changes give up easily on breastfeeding at times.
This is a wonderful opportunity for all expecting mums to understand the techniques of breastfeeding and make it a memorable journey.
Only $15 for 3 hours breastfeeding talk by Mrs Wong Boh Boi, Assistant Director(Clinical) and Senior Lactation Consultant at Thomson Parentcraft centre.
Grab a goodie Bag worth $50 + !!!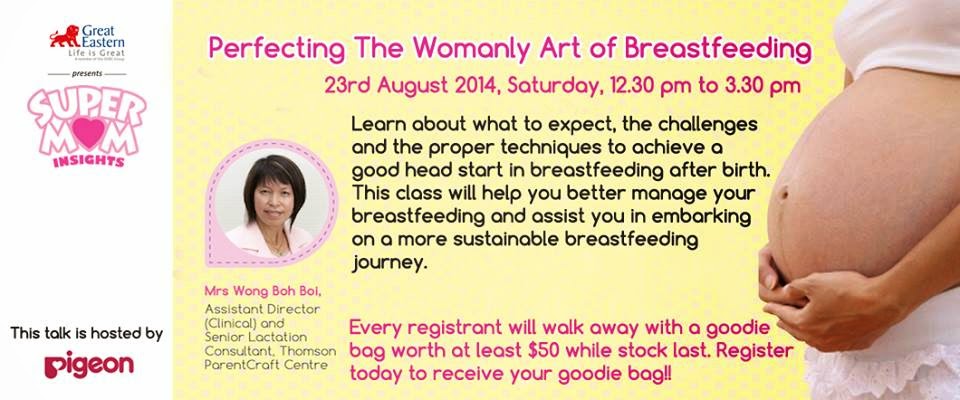 Well, this is not all! Blessing the needy families ……
Pigeon is donating 100 Breast-pump to needy families and supporting working mothers in breastfeeding even after they return to work!
Don't miss these 3 days of parenthood .. So shop till you drop as there is Free delivery too !!