Broccoli Carrot and Pasta puree is another variation which I have introduced to my baby to prepare my little on for new flavours. Broccoli is an excellent source of vitamin K, vitamin C, dietary fibre, chromium and folate. We all know Carrot is high in Vitamin A and a good source of antioxidants.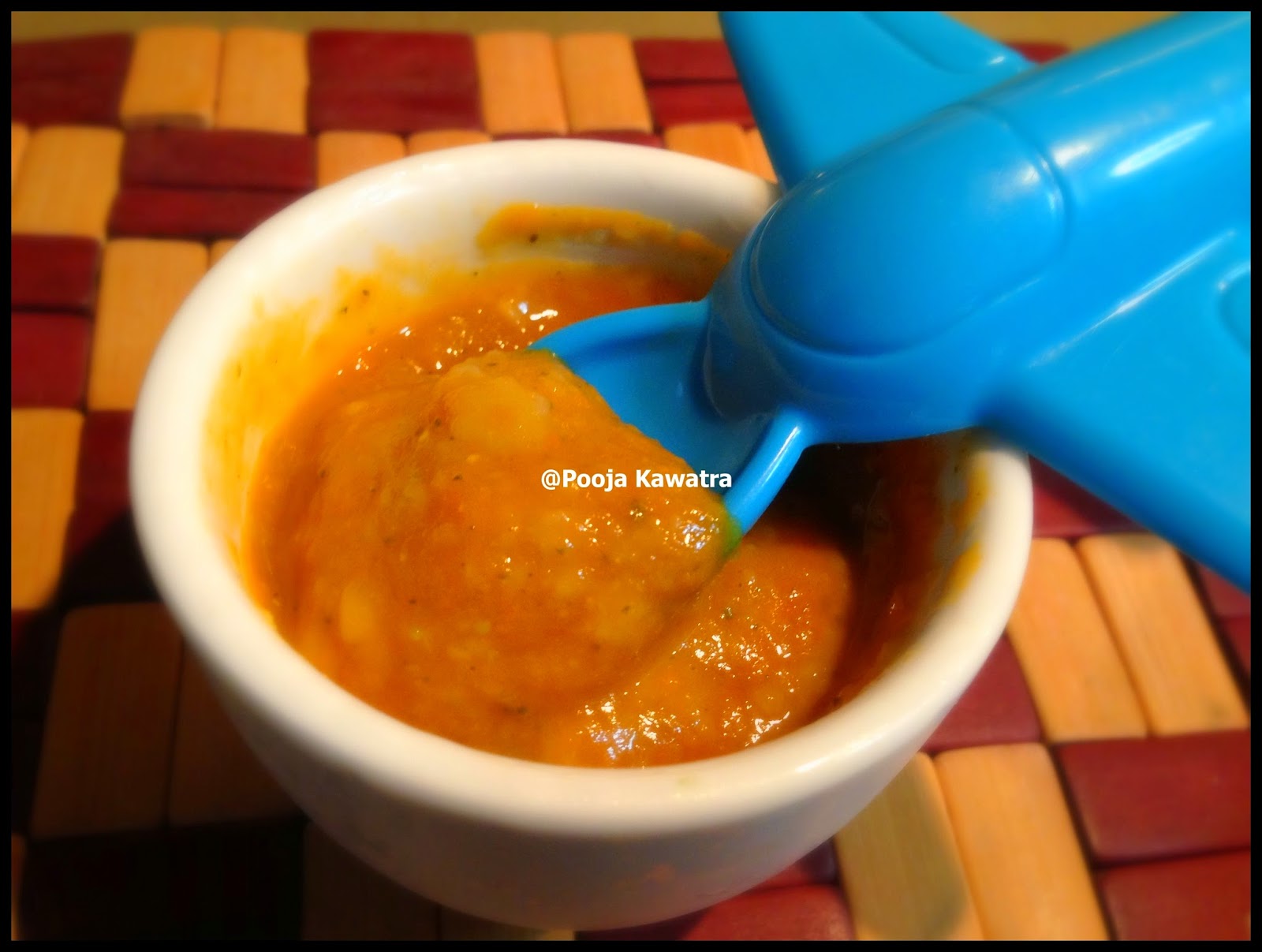 Suitable for 9 months + babies
Ingredients
Broccoli -2 florets
Carrot-1/4 cup chopped
Pasta-Handful cooked
Cheese- if you have already introduced.
Method
Steam Broccoli and carrot until tender.Cook pasta as per direction.( I took Heinz baby pasta)
Now mix all three and blend together.( lightly).
There is no need to add any sugar or salt to it as carrot has a natural sweetness to it and makes a light puree base for the pasta. I took Heinz baby pasta as it is very soft and just melt in the mouth which makes it easier for the little baby to chew even when he/she has not got the teeth.
If the baby has started finger food then you may wish to give steamed broccoli stem to hold and chew it.