Change in weather and down with cold ……….that is the worst things when you have small baby/kids at home ! Next thing which i thought was to have a hot steaming soup.feeling sick and not in a mood to visit any supermarket to buy the ingredients for soup but then had few mushrooms left in the refrigerator.I have never tried preparing mushroom soup at home but loved having it outside. When i checked the recipe everywhere it was given with butter and cream but I have prepared it as low calorie recipe.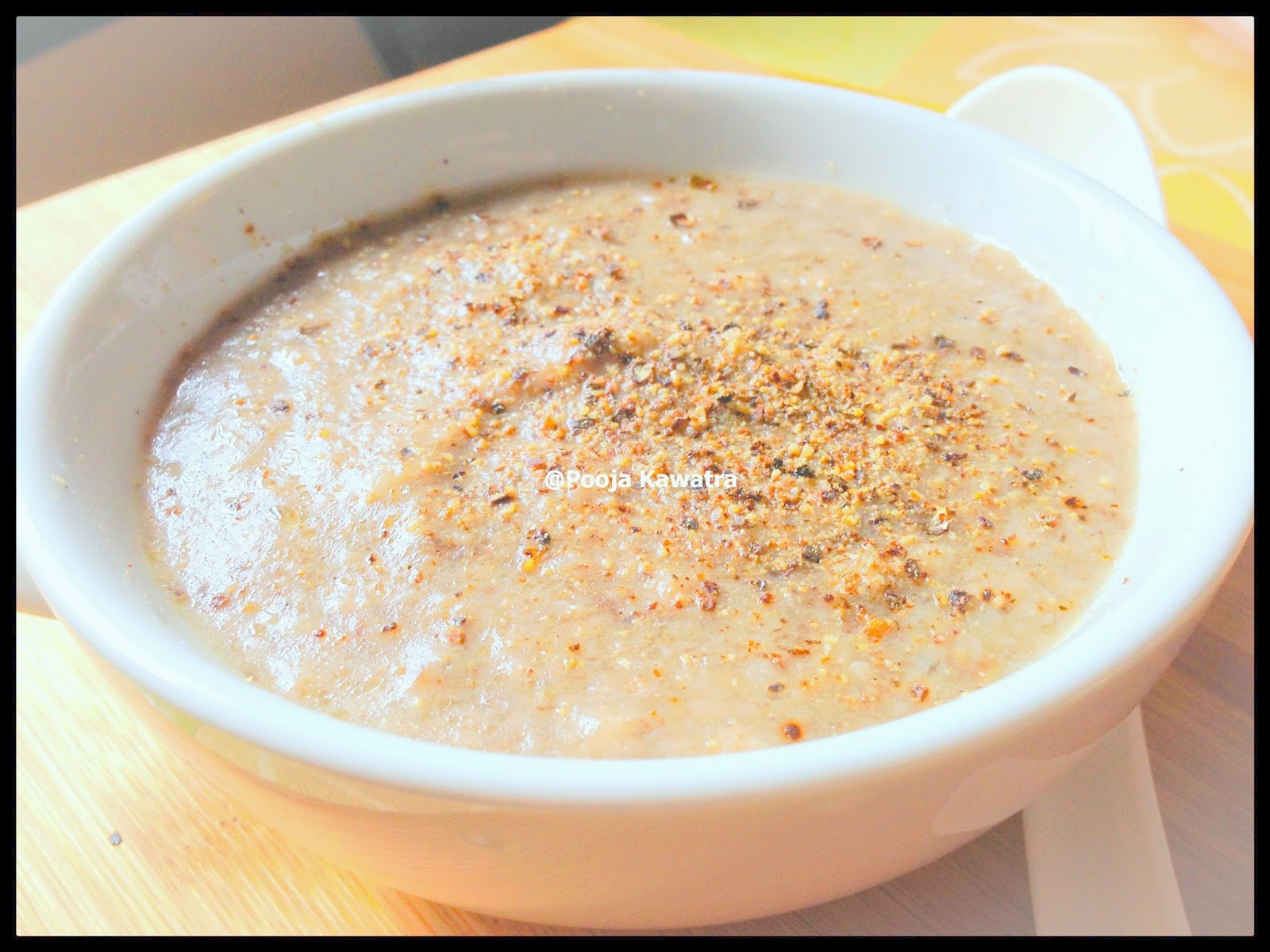 Ingredients
Mushrooms-3 cups chopped
Onion-1 big chopped
Garlic-4-5
Olive oil-3 tbsp
Milk- 1/4 cup ( some even like to add coconut milk )
Water-4 cups
Salt
Black Pepper
Method
1. In a pan take olive oil  add garlic and saute it , now add onion and let it change colour.
2.Add chopped mushrooms now and cover it for 5-7 minutes.You will see that mushrooms will start leaving the water.
3.Now add the water to it and let it boil for 20-25 minutes .
4.Turn off the flame and blend it bit coarsely .
5.Put it again in the pan ,add milk and let it boil for 5-7 minutes. Add salt to it.
6.I have garnished with more black pepper as had very bad throat.
Note:
Soup colour is bit dark as i took shitake mushroom and since I made it a low calorie soup i didn't add any cream or butter to it.