Oatmeal cookies are one of the relatively sweet snacks which have fibre, protein and iron content yet a healthy option. I was so much tempted to bake one at home with all the goodness from my kitchen.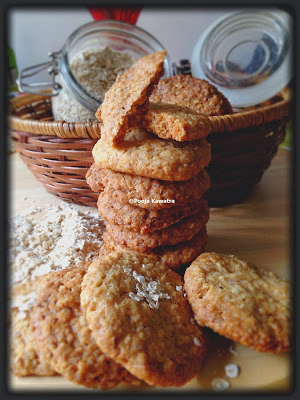 A simple yet tasty recipe which I got from my friend Durga, who is already an expert Chef.
Just thought to give a try to routine oats to make oatmeal cookies.
Oatmeal Cookies
Ingredients
Butter -1/2 cup at room temp or 1/4 cup +4 tbsp oil
Sugar-1 cup
Vanilla essence-1 tsp
Oats- 1 cup
Milk- 2 tbsp
All purpose flour-1 cup
Cinnamon powder-1 tsp
Baking powder- 1 tsp
Method
Preheat the oven at 180 c.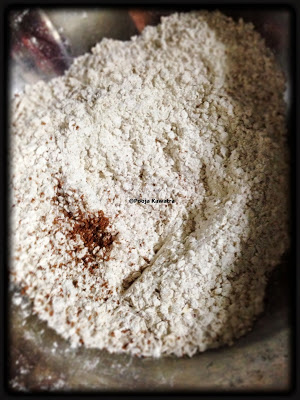 Mix all dry ingredients and wet ingredients separately.Then mix both the ingredients together well.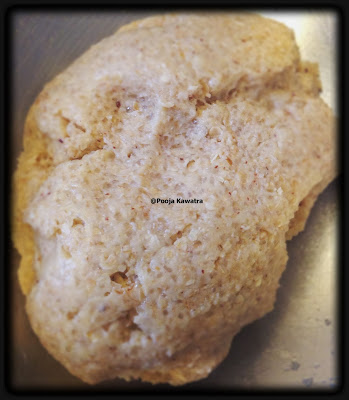 Make small balls from the dough and line them on the sheet.
Bake the cookies for 15 minutes for chewy texture and 20 minutes for crisp.
I prefer a bit crispy texture and here is my crispy oatmeal cookies.