I simply love the
thai food for the variety of flavour and strong aroma in this cuisine.Thai food
is very balanced with a perfect blend of sweet, sour, salty taste in almost all
the dishes.
Spices and herb
used in Thai food are quiet unique like Kaffir lime leaves, galangal,
lemongrass, thai lemon basil and all these are blended well with generous
amount of Thai chillies.
INGREDIENTS
Rice -2 cup
Ginger (Chopped)- 1
tbsp
Garlic (Chopped)- 2
tbsp
Carrot (Diced)-1/2
Capsicum (Diced)-1/2 (Green, Yellow & red)
Onion (chopped)-1
Pineapple (Cubed)-1
small tin or fresh pineapple
Soya sauce-2 tbsp
Salt
Red chili powder
Lemon Grass
Olive oil
Spring Onion Green
& Red Chilli For garnish
1.Boil the Rice in
a open pan with lemon grass for 5-7 minutes .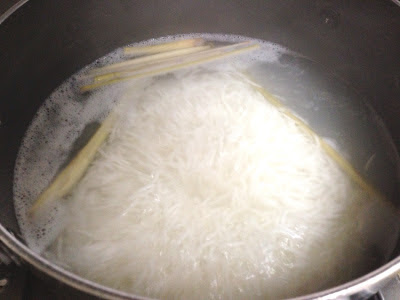 Check that rice
should be just done as we will be cooking it later for a while also. Strain the
rice and keep it aside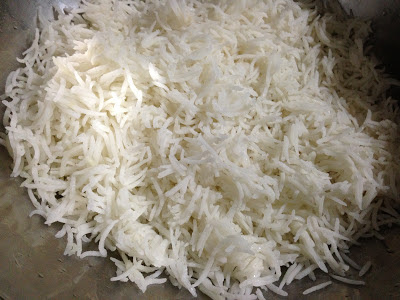 2. In a non stick
pan take two spoon olive oil add ginger and garlic and stir for a minute.
3. Now add onion in the pan and saute till little brown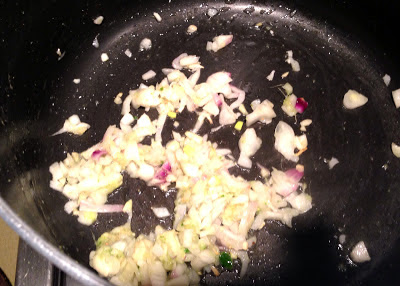 4. Carrot should be diced so it can be cook fast . You can add more
vegetables also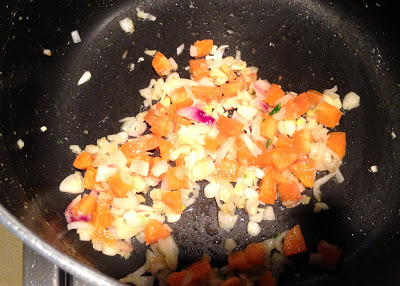 5. Since I had all the three colours of capsicum(red, yellow and green) , i have diced all for the lovely colour.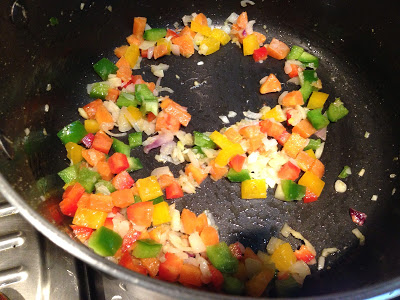 6. Once carrot and
capsicum are almost done, add pineapple cubes, red chili powder and salt ( note
we will be adding soya sauce also which already has salt in it)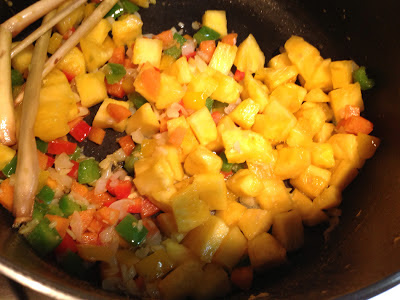 6. Lastly add
boiled rice and soya sauce and stir it for sometime, cover it and leave for
5-10 minutes.
Garnish it with
onion green and chillies
Enjoy !