Corn is such a versatile grain or vegetable as in corn on the cob, we grew up relishing corn on the cob during the rainy season. It used to be in different variety with that charcoal smoky flavour. Living outside India, I have explored many new recipes using Corn and one of it is Corn Chaat.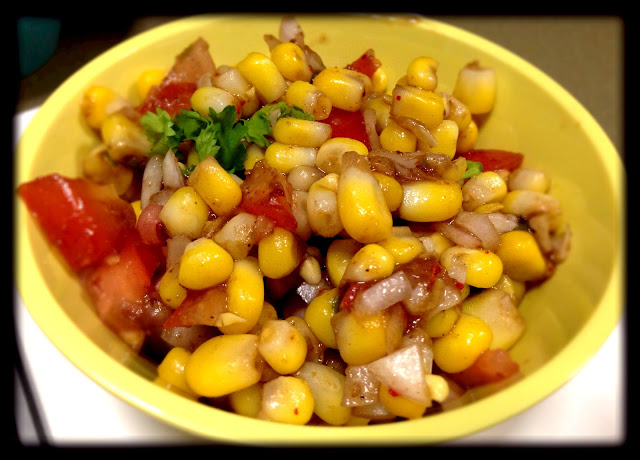 It is a simple and quick snack or appetiser which is sweet and tangy with that perfect taste for everyone.
Ingredients
Corn Kernel(Boiled)- 2 cups
Onion(chopped)- 1 large
Tomato(chopped)- 1 medium
Green chilli- 1
Potato(boiled)-1
Salt
Red chilli powder
Chaat Masala Tamarind
Chutney- 2-3 tbsp.(depends on your taste)
Coriander for Garnish
Method
Toss all the ingredients together and serve
You can add diced red capsicum and potato to this chaat.