Many people swear using only Home remedies and it is not only effective but safer also. When we have small kids at home and don't want to head to a doctor every now and then for the medicines. Some of the home remedies I am using with my little one and many of these are pass down generation to generation.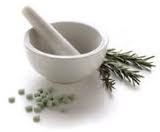 Home remedies
1. STOMACH ACHES
For stomach aches n Colic Problem..Give
babies massage in ILU shape..
1. Stroke an "I" on their left side
of tummy (not your left or the gas goes the wrong way!) 5 times.2. Stroke an L (upside down and backwards) starting on their top right of
tummy, go across, and down left side. 5 times.3. Stroke and upside down U starting on the right lower side of tummy. 5 times.
2. RUNNING NOSE & COLD
1. Take Mustard Oil, add a pinch of Ajwain(Carom seeds) & 2-3 garlic pods and heat it .make sure it is just lukewarm when you apply it to baby's chest, baby's feet and cover them and don't expose them to fan after applying it.
2. Roast sum ajwain(carom seeds) in a pan and make small potli with using soft n clean cloth. let baby inhale the fumes from this .it will clear the nose and cold.
3. Few drops of grated ginger mixed with honey to relieve a cough.
4. Few drops of tulsi leaves(basil) juice mixed with honey also help to soothe a cough
3. CONSTIPATION IN KIDS
1. Apple juice in moderation to relieve constipation in kids ..but not the whole apple as it causes constipation because apple juice contains sugars and liquids so it helps relieve constipation. You can also try applesauce as it contains a higher level of pectin – which firms up stools and may thus lead to constipation.
 2. You can soak a handful of raisins overnight in a cup of water and drink that water on an empty stomach and eat the raisins.
Do note that if you are allergic to any of the above don't try them.All the remedies are tried and tested.